Velo-city Adelaide is over for another year and what an event it turned out to be. We are already looking forward to next year, Nantes, France 2015!
The response to our exhibition stand was overwhelming. We had excellent feedback and a huge amount of interest by a large number of Australian Councils in our products, specifically the Armadillos, Public Bike Pumps and our original product, the Cyclehoop for sign posts.
We were delighted to be given the opportunity to present our award winning products at the conference.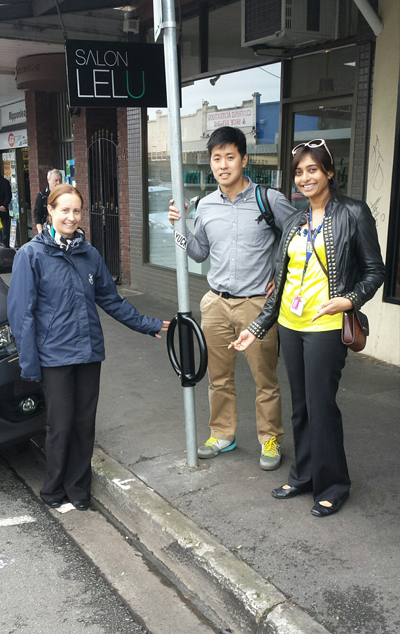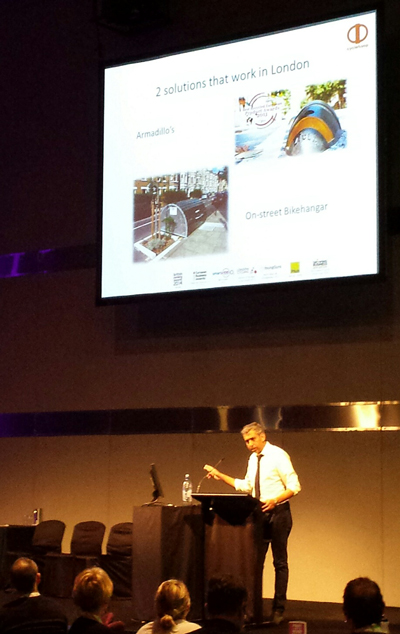 As many of you that follow our newsletter will already be aware, we do already have clients 'down under' that include the cities of Sydney, Melbourne and Adelaide that have installed our Public Bike Pumps and Car Bike Ports.
The need for Australian cities to become more cycle friendly has never been so important, especially when taking into account that "Obesity rates are climbing faster than anywhere else in the world", according to a new study" Source www.abc.net.au
Interestingly enough, Australia has some of the lowest numbers of commuters by bicycle! Source chartingtransport