Who are we?
We create innovative cycle parking and infrastructure. Our team cares about green mobility and is dedicated to making all kinds of places more cycle-friendly.
Our award-winning products are designed by cyclists, to encourage everyday people to make the switch and experience the health, social and environmental benefits of riding a bike.
What do we do?
Since launching in 2008 we have gained experience with public and commercial organisations across all sectors in the UK and internationally. We design, deliver and manage our high-quality range of products, from cycle shelters and hubs to accessories, racks and stands.
Our Cycle Parking Rentals network – where we install and manage on-street Bikehangars® in partnership with local authorities – is the largest in the world.
Awards we've won
We have gone from strength to strength, receiving recognition from top awards programs:
Shortlisted for Cycle Advocacy award, BikeBiz Awards, 2022
Glasgow and Edinburgh secure off-street cycle parking schemes, Winner of Excellence in walking, public realm and cycling award, Scottish Transport Awards, 2022
View more
Accreditations and Memberships
We regularly test our products and processes, achieving accreditations that demonstrate the quality of our work.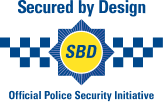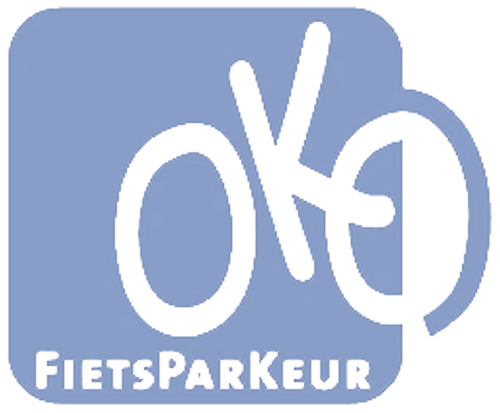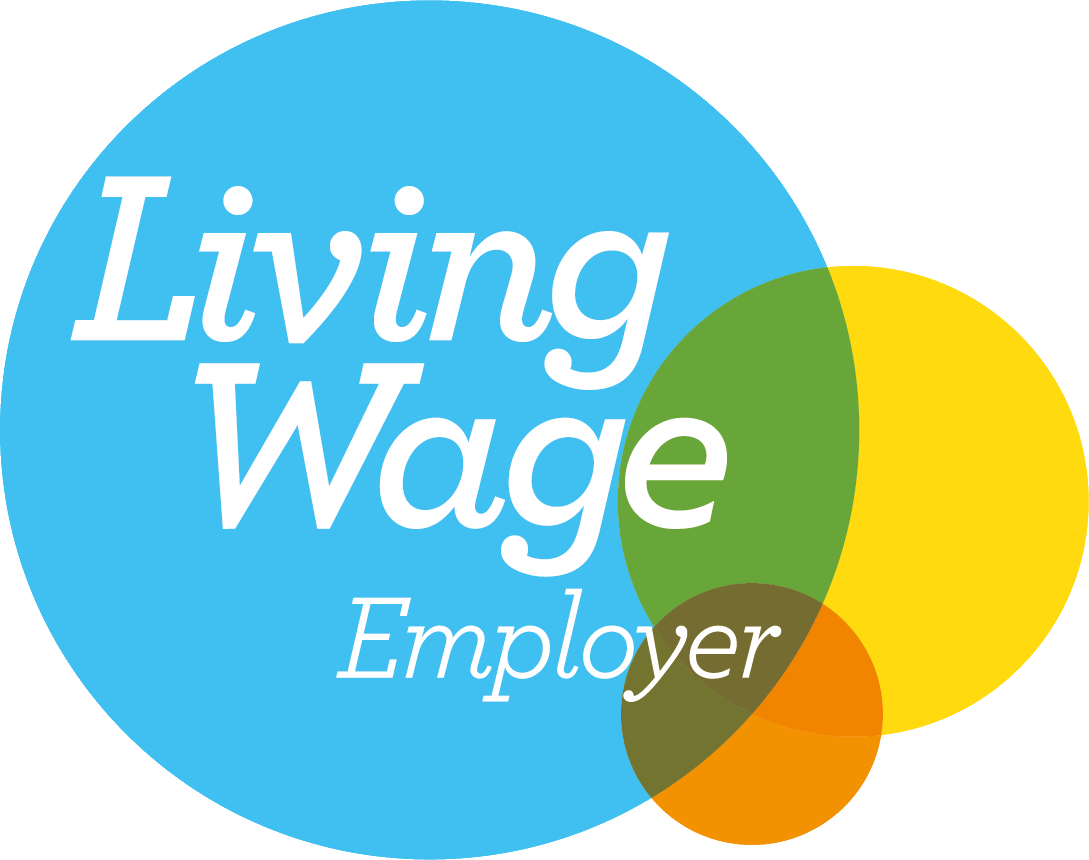 Every member of our tight-knit team is passionate about cycling
Take a look below to put a face to the name.
Anthony
Founder & Design Director
Passionate about designing and developing products that make cycling easier, safer and more convenient for all.
Anthony developed the Cyclehoop as an entry to a design competition when his bike was stolen whilst working as an architect in London in 2008. His design skills and love of cycling have led to the growth of the company and our award-winning range of cycle parking and infrastructure products.
Type of riding: Mountain biking
Barry
Managing Director
Favourite part about working at Cyclehoop

It's great to be part of a company so involved in cycling culture, not only providing excellent cycle facilities, but also promoting cycling itself and encouraging everyone to get involved.

How often do you cycle?

5-6 days a week.

Embarrassing cycling story:

I've been lucky so far…but I guess there's always the naked bike ride to look forward to!

Prior to working at Cyclehoop...

Despatch Manager for a fishing tackle manufacturer.
Maddie
Finance Director
Providing strategic and operational finance support as the business continues to grow and expand.
Drawing on past experiences from a number of other small, growing companies to help the business navigate the tricky path from childhood to adulthood.
Type of riding: Mainly pootling alongside the kids
Aaron
Sales Manager
Heads up the sales team, working with a wide range of clients, including municipal, construction, architects and education.
Previously, Aaron was UK and Ireland Sales Manager at a grounds care machinery company. He is client driven with experience across multiple industries.
Type of riding: Leisure
Charmian
Marketing Manager
Develops and implements Cyclehoop's marketing strategy, working across the UK and US businesses.

Having previously worked in architecture and social housing Charmian has a background in the built environment and understands the needs of specifiers and the value of cycling.

Type of riding: Touring, road, commuting
Nyuk
Finance Manager
Nyuk is responsible for maintaining our core finance functions, including accounts payable, receivable and payroll. Her advice and insights help guide financial decision making for the business.

Outside of work, Nyuk enjoys fresh air and the great outdoors, cycling for leisure and hiking in the woods. She is a supporter of several charities.
Mike
Operations Manager
Favourite part about working at Cyclehoop

Working in a company that is helping to grow cycling and making it more accessible for everyone!

How often do you cycle?

As much as I can! You won't find me missing a Sunday club ride!

Embarrassing cycling story:

Falling over at a 3 ways junction in the middle of the road because I forgot to unclip on the right side!

Prior to working at Cyclehoop...

Used to work in project management for Evans cycles and in the construction industry.
Gavin
Business Development Manager
Helping local authorities establish a Bikehangar scheme.

With six years experience of helping Local Authorities, start, build, and expand their Bikehangar program, Gav is the go-to for anyone interested in a secure residential cycle parking scheme. He will guide you from consultation to installation of the first units on street, ensuring your scheme is tailored to the area and to your requirements.

Type of riding: Gravel Riding, Mountain Biking and Commuting
Simon
Growth Strategy Manager
With ten years' experience as a transport planner working across local, regional and national government in the active travel, air quality and electric vehicles sectors, Simon has delivered a range of initiatives to promote new and emerging technologies and business models that aim to cut carbon emissions, improve public health, and reduce congestion in urban environments.

Type of riding: commuting and hill climbing.
Debbie
Office Manager
Favourite part about working at Cyclehoop

Everyone is friendly and work well as a team.

How often do you cycle?

On holiday.

Embarrassing cycling story:

I ran over a snake which then was pulled round by the back wheel and planted on my leg – could have heard the scream in space!
Ollie
Purchasing Manager
Working across two sites, Ollie oversees sourcing, purchasing and logistics for the business. He is instrumental in defining new processes as we develop our new ERP system and warehousing procedures. Outside of work he can usually be found playing hockey or cricket.
Valeri
Installation and Warehouse Manager
Favourite part about working at Cyclehoop

… working at Cyclehoop!

How often do you cycle?

Not much in the past years but now I cycle to work every day.

Embarrassing cycling story:

I can't remember any sorry!

Prior to working at Cyclehoop...

I worked as a courier with TNT.
Hamish
Account Manager - Export and Local Government Specialist
Favourite part about working at Cyclehoop

I really like the research aspect of the job, finding potential clients in new markets is fun. Most of all though I enjoy working with the friendliest bunch of people. The table tennis and table football facilities are also a plus. All in all a great company to work for.

How often do you cycle?

All day every day…

Embarrassing cycling story:

Failing to track stand at a set of lights, tried to stop myself from falling by holding onto another cyclist, we both went down. I was also head to toe in Rapha, I didn't get the nod for that incident.

Prior to working at Cyclehoop...

I worked at Rapha as a Customer Service Advisor and Repairs Manager. Also a great company to work for.
Jon
Sales Executive
Specialising in the education sector, Jon is often the first point of contact for sales enquiries. From quotes and planning through to delivery, he is happy to help guide you through your cycle parking project. Outside of the office, Jon is a keen sportsman and is most likely found in a tennis match or tee-ing off at the golf course.

Type of riding: Commuting
Lizzy
Maintenance Manager
Lizzy manages all aspects of the maintenance team including contracts, pre-planned maintenance, reactive call-outs and recruitment. Outside of work she can often be found on a hockey pitch or catching waves on a surf board.
Pete
Maintenance Team Leader
Favourite part about working at Cyclehoop

The friendly colleagues. Being out and about around London riding bikes on various missions.

How often do you cycle?

The days a year I don't cycle can be counted on the fingers of one hand.

Embarrassing cycling story:

I was trying out a track bike in a shop. I'd brought my own SPD-pedals. Since the bike had no brakes I wasn't allowed to try it out on the road. I clipped in and started pedalling on the floor of the shop. The salesman mentioned something I didn't pay full attention to. To my horror, I found out a couple of seconds later what he had warned me about. The floor was built like a deck with a 50 cm drop at the edge. I panicked a bit and failed to clip out. This resulted in me falling over some quite fancy road bikes. Luckily there were no damages made and I wasn't hurt, apart from my pride.

Prior to working at Cyclehoop...

I worked as a cycling Postman. Bike Builder at Evans Cycles. Mechanic at Cyclebeat Indoor cycling studio. Can you spot a theme here somewhere ?
Chris
Operations Coordinator
Manages projects and installations for our non-Bikehangar product range. Anything from Toast racks outside your local café to large, multiple-product construction sites. When he's not working on spreadsheets and risk assessments, he's off surveying sites.

Type of cycling: Commuting and leisure
Marcus
Senior Design Engineer
Designs and develops Cyclehoop's product range.

After studying Product Design Engineering at uni, Marcus joined Cyclehoop as a Junior Design Engineer, before moving into mid-level and then senior roles. He understands the needs of users and clients alike and how to design products suitable for all.

Type of riding: Commuting
Phoebe
Installations Coordinator
Favourite part about working at Cyclehoop

Coordinating the installation of much-needed Bikehangars, then passing them in real life and feeling so proud! When my friends see them on the street, they take photos and send them to me - that's pretty cool.

How often do you cycle?

Not as often as the rest of the team, that's for sure! I love a relaxed cycle up to the river though... From our HQ in Lower Sydenham, it's an easy, traffic-free route into Greenwich.

Embarrassing cycling story:

Falling off my bike at a roundabout and having cars lined up waiting for me to collect all my belongings from the ground before limping off.. Cringe.

Prior to working at Cyclehoop...

Coordinating and operations, in multiple locations.
Jon
Community Manager
Helps deliver the marketing strategy, creates content and runs the Cyclehoop social media accounts.
With previous roles in web, e-commerce and graphic design, Jon has many years experience in the cycling industry. He is often wielding a camera at Cyclehoop installations and events.
Type of cycling: Mountain Biking and Commuting