Cyclehoop are pleased to have worked with Croydon Council to bring the first cycle hub to Croydon town centre.
The Cycle Hub, located on College Road opposite East Croydon station, will provide free covered cycle parking for 80 bikes while the neighbouring Brompton Bike Hire dock will house eight folding bikes for hire. As well as the cycle parking, we also provided a Public Bike Pump and Repair stand so people who cycle have a convenient facility to pump up deflated tyres and make minor repairs.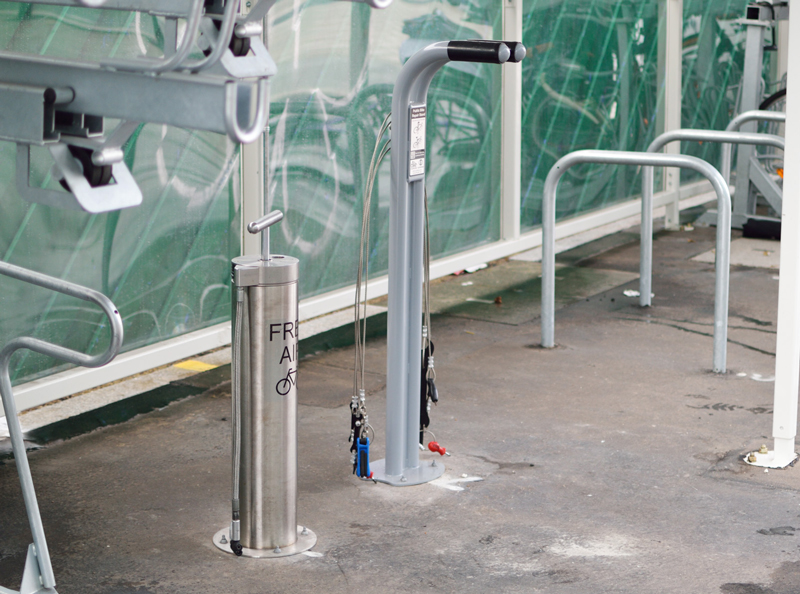 The hub is a project jointly funded by the council and Transport for London.
The Brompton Bike Hire dock requires a simple registration at bromptonbikehire.com, before being able to reserve bikes via both web and SMS.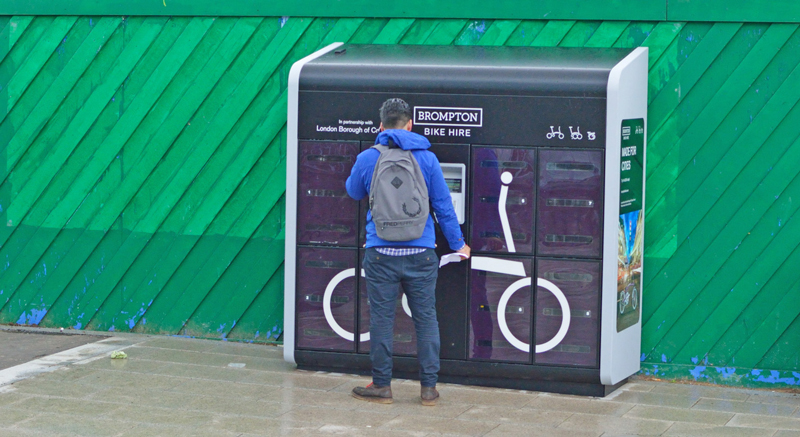 To coincide with the launch, the council offered free memberships to the first 25 people who signed up.
Councillor Robert Canning, Deputy Cabinet Member for Transport and Environment, said: "As a key part of our transport vision, the council is passionate about encouraging more people to cycle. Providing facilities such as this fantastic new cycle hub and hire station will help achieve this."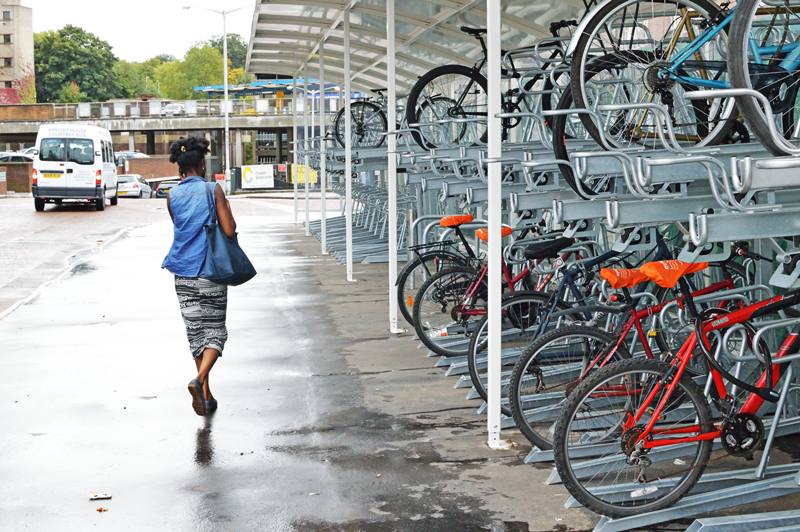 Croydon Council's cabinet member for Transport and Environment, Councillor Kathy Bee, said: "We're delighted to launch the Croydon Cycle Hub and Brompton Bike Hire dock, which generated a lot of interest from the public. Encouraging and making it easy for people to cycle is a really important part of the council's transport vision. The new hub is a fantastic facility which can store 80 bikes, and the Brompton dock connects Croydon with the UK's most extensive public bike hire network."
"We hope the cycle hub and Brompton dock will mean more people who live or work in Croydon choose to come here by bike."
Contact us about a custom made cycle hub today.