Ten years ago, the first Cyclehoop Bikehangar was installed in Lambeth. This was the beginning of a drive to enable people to cycle by providing safe, secure on-street cycle parking.
A decade on, and the team at Cyclehoop continue to push boundaries and develop products that make a difference. The latest iteration of the design, the 4.0, is the only Sold Secure Diamond Accredited cycle hangar on the market. It features an innovative high security lock mechanism, providing resistance to angle grinder attack and peace of mind for owners.
Designed to enable the retrofit of new innovations, the first Bikehangar is still going strong in Lambeth. This week a group of users, Councillors, Cyclehoopers and people delivering Bikehangar schemes across London, celebrated this milestone.
Making cycling an option for residents
Elaine Kramer, the first Bikehangar customer and a Lambeth local who was involved in the project to green the area joined the celebrations. Speaking about how it has changed her life, she said, "It's great. It's good to have a secure, safe, dry place to keep my bike."
Anthony Lau, who founded Cyclehoop in London in 2008 said, "this anniversary is testament to the durability and security of the design. It's great to be back here ten years on, seeing the first Bikehangar still in use. This project would never have been possible without the support and work of people from councils across London. If we can get more people on bikes by offering secure parking it will help deliver sustainable transport."
As of the end of September 2022, Cyclehoop have manufactured over 4,000 Bikehangars. A total of 36,853 people who have rented a space through our Rentals Service. This demand for safe, secure cycle parking continues to grow as people look for sustainable modes of transport and ways to address the cost-of-living crisis.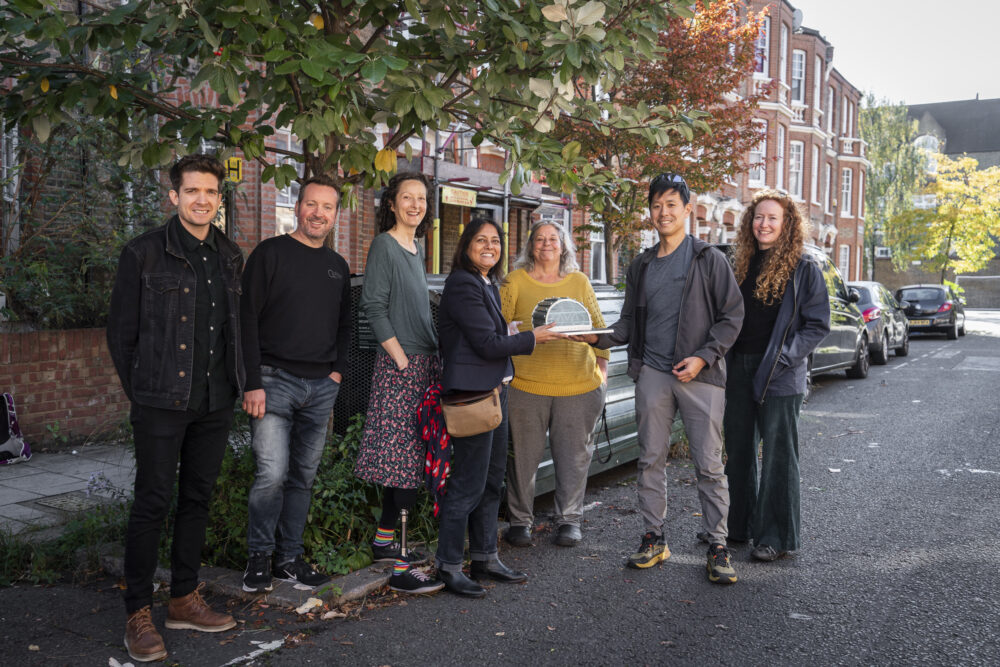 Lambeth leading the way
Since the first Bikehangar, Lambeth Council have been at the forefront of making cycling an option for all. They reached the 100 Bikehangar marker back in 2014, and continue to be a supportive partner of Cyclehoop.
Cllr Rezina Chowdhury, Cabinet Member for Sustainable Lambeth and Clean Air, said: "I'm delighted to mark this important milestone as Cyclehoop Bikehangars have been an important element in the huge progress we've made over the last decade in improving local street and air quality, cutting traffic and helping people embrace cycling.
We are ambitious for our borough in terms of reducing local people's reliance on polluting vehicles. We have installed 374 Bikehangers across Lambeth, helping thousands of people safely and conveniently store their bikes. This is crucial in a borough like Lambeth where most people live in flats.
Our ambition doesn't stop there though. We have a range of further measures planned, including a further 5,000 new cycle storage spaces by 2026."
The Fare City report on London's Cycle Hangars from April 2022 showed that the current demand for cycle parking is three times that of the current provision. As demand continues to grow, the durability and lifespan of the Cyclehoop Bikehangar demonstrates it is the perfect solution for delivering safe, secure cycle parking.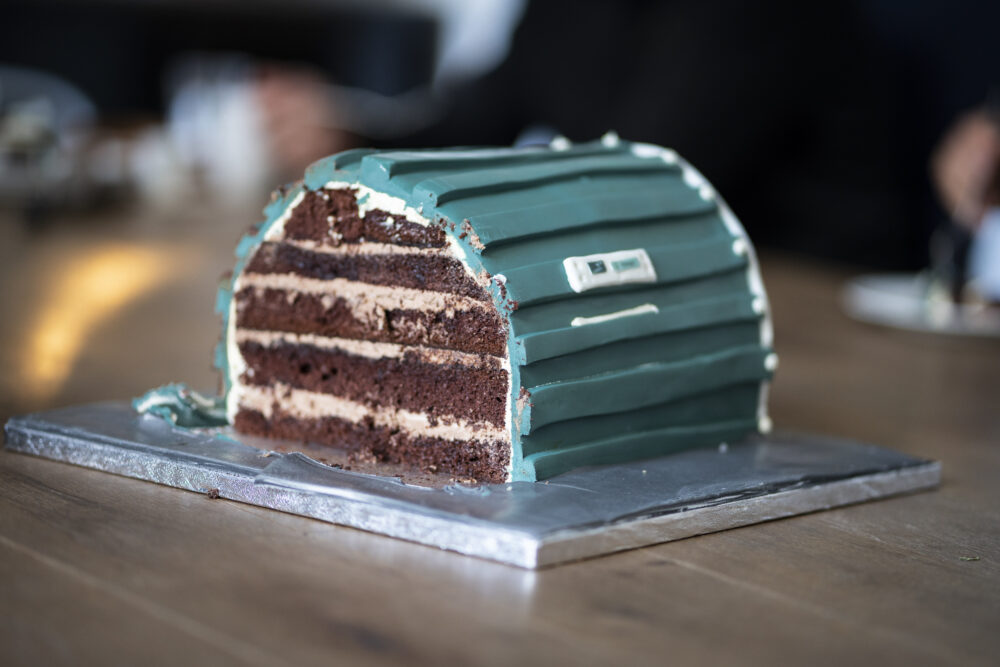 What's inside your bikehangar?