If you travelled into Glasgow during the 2023 UCI Cycling World Championships, you may have spotted twelve new Bikehangars around the city centre.
These units are part of 'Trips', a new short term cycle parking initiative brought to you by Cyclehoop as part of Glasgow City Council's Avenues Project and funded by the Sustrans 'Places for Everyone' initiative.
The first twelve units are brightly signposted with the iconic bands of the UCI rainbow jersey. To celebrate Glasgow hosting the UCI World Championship, the UCI sponsored the first round of installations. There are eleven Bikehangars that accommodate six standard bikes, plus one Cargo Bikehangar that can accommodate two cargo bikes or non-standard cycles. These will be joined by a further eight Bikehangars in September.
During the UCI World Championships, these twelve units were used free of charge by Cyclehoop residential customers. Last year Cyclehoop and Glasgow City Council won the 'Excellence in walking, public realm and cycling' category at the Scottish Transport Awards for the residential scheme.
Security
With cycle theft cited as a key deterrent for potential cyclists, it is hoped that the introduction of secure on-street cycle parking in the city centre will encourage more people to travel by bike.
Councillor Angus Millar, Convener for Climate, Transport and City Centre Recovery, said, "these secure cycle parking units, located around the city centre, will help make cycling a more realistic and attractive option for people travelling to the city centre for work, study and leisure. Complementing our successful ongoing roll-out of secure on-street cycle storage in residential neighbourhoods across Glasgow, I am sure that these new short-stay units in the city centre will prove similarly popular. If you already cycle into the city centre on a daily basis, please take part in the trial before the scheme opens in full at the end of September."
Security is at the heart of the Bikehangar design. Now in its fourth generation, it has been continuously updated with new security features. The Cyclehoop design team monitor and analyse methods of attack and develop new features to eliminate them. The Bikehangar 4.0 and the Cargo Bikehangar have been rigorously tested and have achieved Sold Secure Powered Cycle and Pedal Cycle Diamond accreditation – the highest grade achievable.
This means the units have withstood five minutes of attack by security experts using hand tools and a power drill, and 90 seconds of attack with an angle grinder.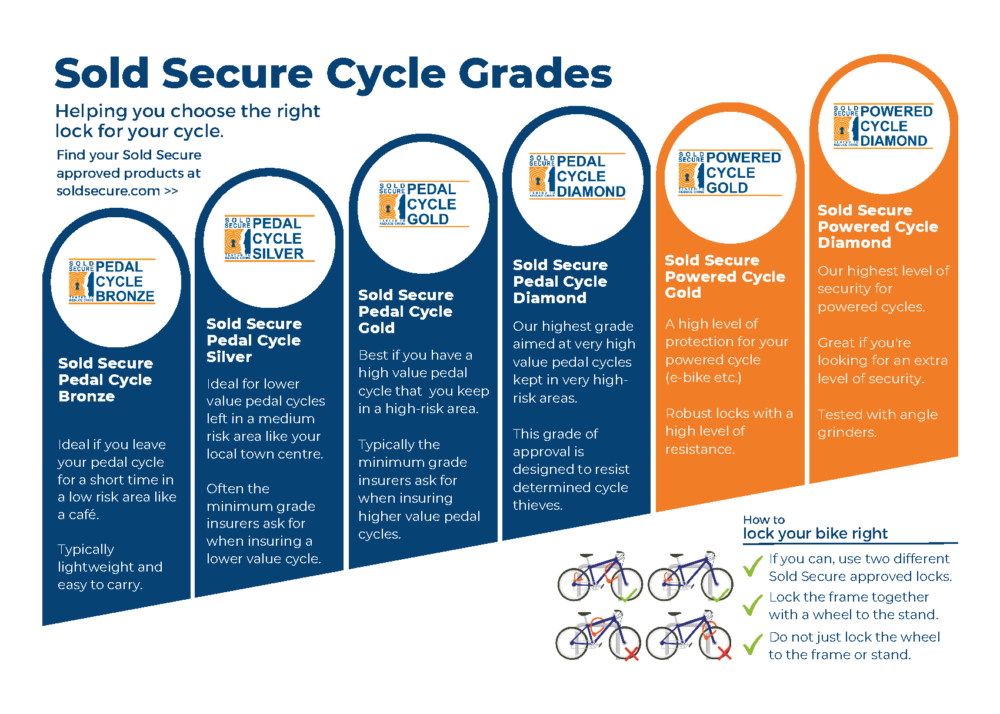 The different Sold Secure security accreditation levels and what they mean
Trips – app access
Using Trips is easy. Customers will access the Bikehangars through the Cyclehoop smartphone app. Bluetooth technology allows you to unlock any of the units on the network to start a booking. You can monitor usage, find available spaces and add credit to your account through the app.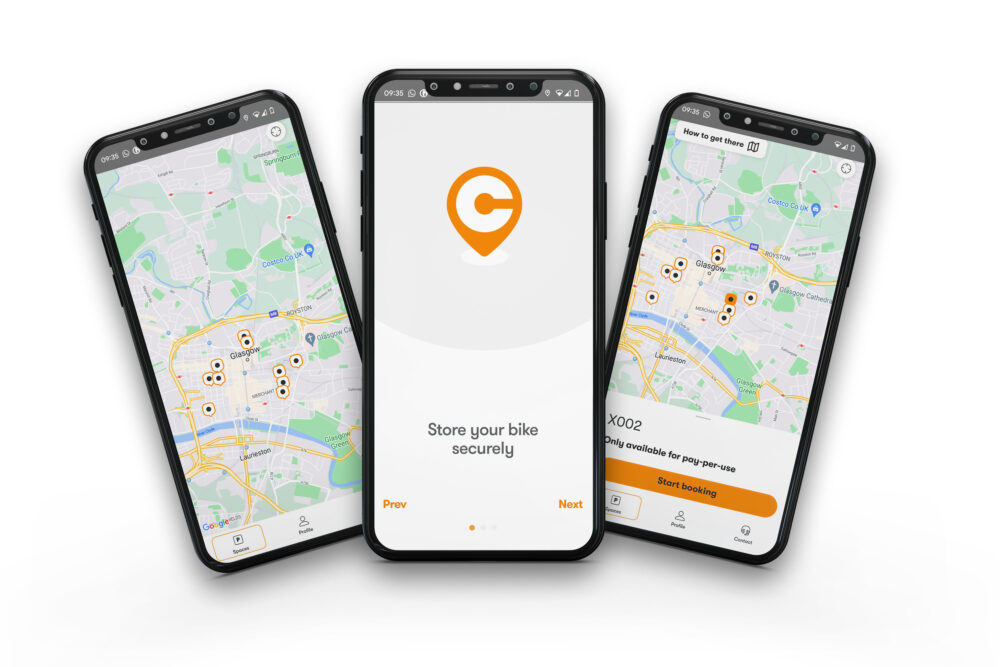 Join the trial
A trial is launching in September, for which Cyclehoop are looking for participants. If you travel into Glasgow by bike and are interested in taking part, you can complete this form to register interest and gain exclusive access.
Anthony Lau, Founder and Design Director at Cyclehoop, said, "making our award-winning residential bike parking available for short term parking just made sense. Through the launch of Trips and the Cyclehoop app, we hope to make cycling the obvious choice for anyone travelling into the city centre."