Cyclehoop Ltd in partnership with the London Borough of Bromley have recently installed three new bicycle ramps in the borough to help improve accessibility for cyclists and to reduce severance of bicycle routes into Bromley Town Centre caused by the railway line.
Cycling is a great way to travel around Bromley but every so often you will need to cross the various railways that traverse the borough. Cyclists have to carry their bicycles over staircases and this can be difficult for those with heavy bicycles or who are physically less able.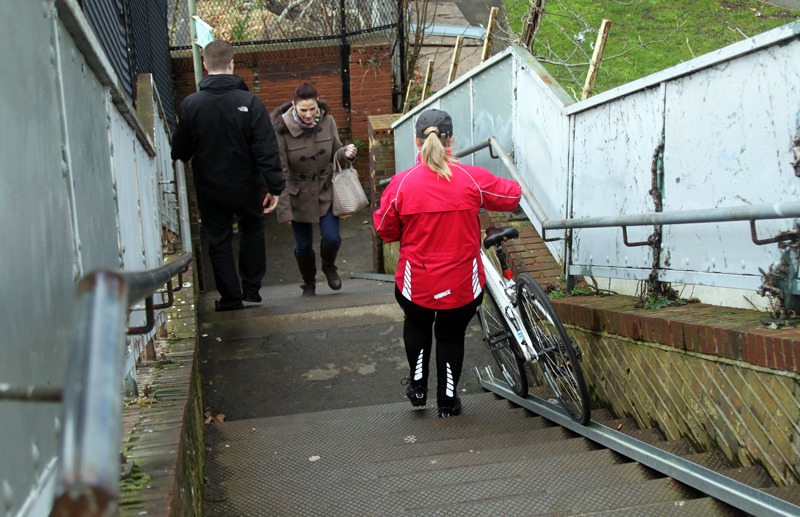 The newly installed cycle ramps now allow riders to wheel their bicycles up or down steps with little effort. Two ramps has been located over pedestrian footbridges in Shortlands at Mays Hill Road and Aylesbury Rd and another on the steps behind Bromley South station connecting to Kentish Way. Anthony Lau, Managing Director of Cyclehoop says:
"We worked closely with the council in designing the ramps to ensure they had minimal impact on other uses of the bridge. The ramps are fixed along one side of the staircase and are made from a steel channel that guides the bicycle wheel. The inside of the channel is lined with a grip tape to prevent wheels from sliding in the rain."
In addition to the public bicycle pump we installed at Bromley station, these new facilities are showing how Bromley is becoming more and more cycle friendly.
This initiative was funded through Transport for London's Biking Borough programme that was launched in 2010 to get more people cycling by raising the profile of cycling, improving facilities and highlighting safety awareness locally.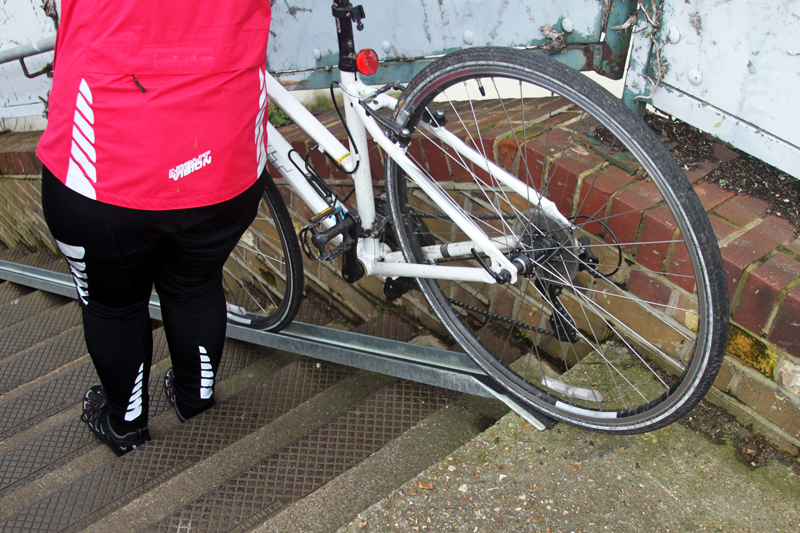 Vinod Ravindranathan, a cyclist and resident of the borough has already used one of the new facilities and said the following:
"As a keen cyclist and someone who has recently moved to Bromley and Shortlands, I wanted to express my sincere thanks for the new rails that have been installed in the overhead (rail) bridge crossings that enable bicycles to be pushed up and down the stairs. This have really been very helpful in making the town centre more accessible from Shortlands."
Watch our video: