The city of Grenoble is taking a pioneering step in to innovative cycle parking provision by welcoming France's first two Bikehangars on to their streets. Situated in southeastern France and known as the 'Capital of the Alps' Grenoble city planners have chosen Cyclehoop as their provider of choice in piloting the Bikehangar solution for their cycling community.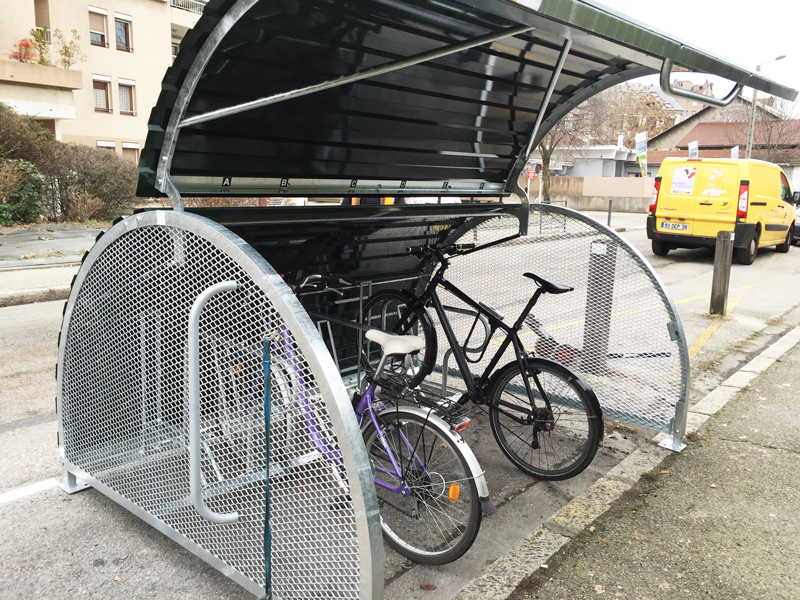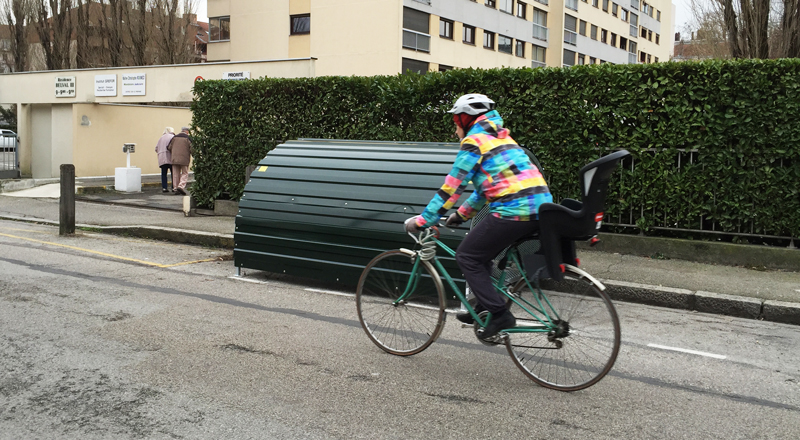 Commuters and families will be particularly targeted to try the Bikehangars over a testing period of six to twelve months. If the initial trial is a success, the scheme will be rolled out to other sites throughout Grenoble as a strategy to encourage more, new and different individuals to cycle rather than travel by petrol fuelled vehicles.
The two new Bikehangars can be found on 3 Rue Malakoff – in front of the town hall – and 9 Rue de New York, which is a more residential area.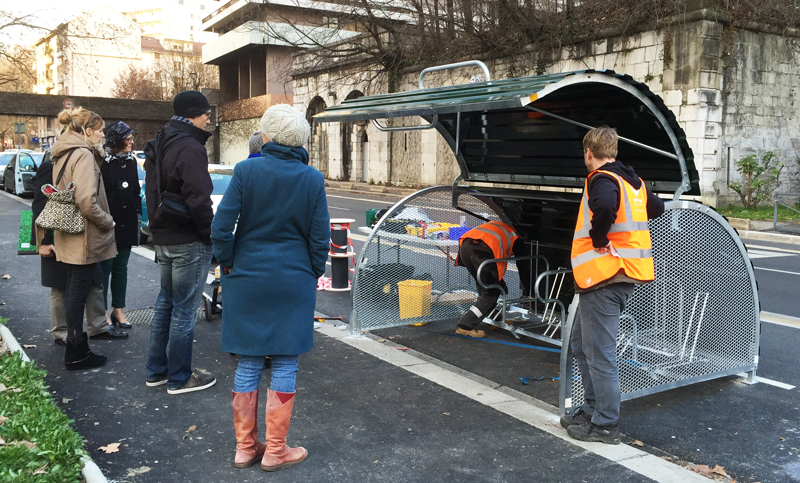 A team of Cyclehoop's own designers, installers and project managers were on site to ensure the first ever Bikehangars in France were fitted to exacting standards and to meet some of the local people who will be using the cycle parking moving forwards.
Since October 2014, the city has invested in 70 electric vehicles that can be rented by residents, in a move to further encourage people to adopt eco-friendly traveling behaviours. We salute Grenoble and look forward to hearing about how the new Bikehangars have improved life for the kings and queens of the mountain city!