It's an exciting time for Cyclehoop as two of our Bikehangars have just landed in the French capital, Paris.
Our client, the 'Mairie de Paris' have funded for two of our iconic Bikehangars to be installed outside the cycling school la Vélo-école du 20ème on Avenue de la Porte de Ménilmontant. This school teaches adults how to ride bikes.
We hope that the success of this will lead to more Bikehangars popping up around Paris and beyond.
Suggest a new location for a Bikehangar near you: www.cyclehoop.rentals/suggest-location/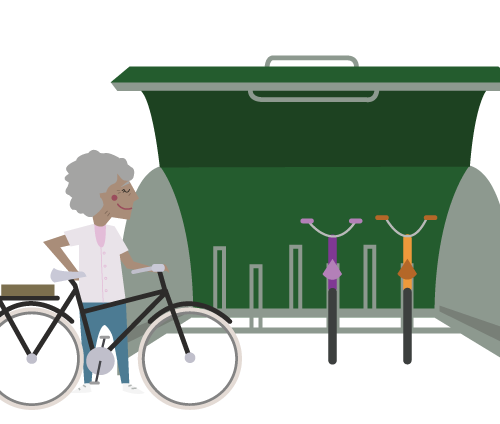 What is a Bikehangar?
The Bikehangar is ideal for those with limited outdoor storage space offering a secure solution to your long-term bike parking, and an effective way to protect bikes from tough weather conditions. Its galvanised steel frame is fitted with a gas sprung door which remains open at the required height for easy access to your bike.
This award-winning compact design can store up to six bicycles and occupies only half of a parking space, making it a great solution for densely populated cities. The Bikehangar won the 'Cycle Parking Award' at the British Parking Awards 2014.
Find out more about our Bikehangar here: https://www.cyclehoop.com/product/shelters-canopies/bikehangar/
Cyclehoop can work with your organisation or local council to provide a fully managed cycle parking rental scheme using the Bikehangars. To date, we have 6417 people renting a cycle parking space in our Bikehangars in London.
Find out more about our cycle parking rentals scheme here: http://www.cyclehoop.rentals/
#Bikehangar
---
Pour la première fois, deux de nos Bikehangars viennent d'être installés dans la capitale française.
Le client, la Mairie de Paris, a passé une commande pour que les deux hangars soient installés devant l'école de cyclisme 'la Vélo-école' située dans le 20eme arrondissement sur l'Avenue de la Porte de Ménilmontant. Cette école est spécialisée dans l'apprentissage du vélo pour les adultes.
Nous espérons que le succès de ces premiers hangars conduira à l'implantation de bien d'autres, à Paris et ailleurs.
Suggérez un emplacement pour un Bikehangar près de chez vous ici: www.cyclehoop.rentals/suggest-location/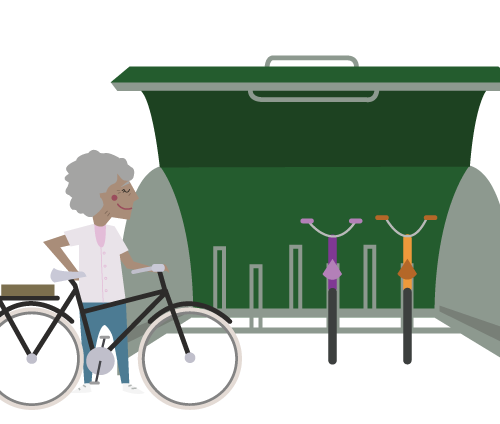 Qu'est-ce qu'un Bikehangar?
Le Bikehangar est idéal pour ceux qui ont un espace limité et souhaitent une solution sûre et durable pour parquer des vélos, tout en les protégeant contre le vandalisme et le mauvais temps. Il peut contenir jusqu'à six vélos et n'occupe d'une demi place de parking pour voiture, une solution parfaite pour les villes avec une densité de population très forte.
Le Bikehangar a gagné le prix 'Cycle Parking Awards' lors des British Parking Awards en 2014.
Si vous souhaitez plus d'information sur ce produit rendez-vous sur notre site: https://www.cyclehoop.com/product/shelters-canopies/bikehangar/
Cyclehoop peut travailler avec votre organisation ou municipalité pour développer un système de parking vélo avec nos Bikehangars. Nous avons actuellement 6417 usagers sur Londres et ce nombre ne cesse de grandir.
Pour en savoir plus, rendez-vous sur notre site: http://www.cyclehoop.rentals/
#Bikehangar