We are delighted to announce that our Parklet in Hammersmith and Fulham has been shortlisted for the Best Innovation category in the Healthy Streets Awards.
Cyclehoop worked with our client, the London Borough of Hammersmith and Fulham to deliver the project earlier this year.  The Parklet can be visited outside Brackenburys Deli in Hammersmith and Fulham.
The initial concept was to regenerate the centre of Brackenbury through providing more outdoor community space. Our solution was a 'Modular Parklet' or urban park with seating for people to relax, planters for greenery and cycle parking, installed on sustainably sourced thermo-treated decking on interconnected steel frame modules.
The project was completed in April 2017 is used by local residents, the cafe, mums with their babies, and is encouraging walking, running and cycling to the local area. This fits in line with the Hammersmith and Fulham Cycling Strategy (launched in Sept 2015) where a focus was on providing innovative and sustainable parking solutions across the borough.
"These parklets are a great way of encouraging people to shop and visit new areas of our borough off the main commercial high streets, they also offer some respite from city life and a unique solution to providing both more greenery and more bicycle parking spaces." said Kim Dero, H&F Council Interim Chief Executive.
Read more about our Parklet.
Here at Cyclehoop, we use innovative design and engineering to create infrastructure solutions not only for cyclists, but to benefit a wide range of users from pedestrians, disabled users, local community and businesses. Being shortlisted for the award is a great reflection of our work and comes of great excitement to us.  The Healthy Streets Awards will be announced at Walthamstow Assembly Hall on the 28th of September.
Find out more about the awards and the other finalists here.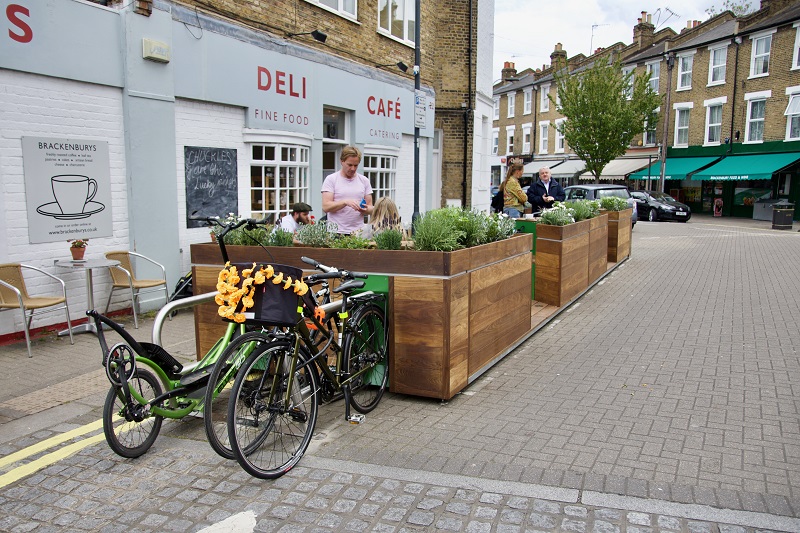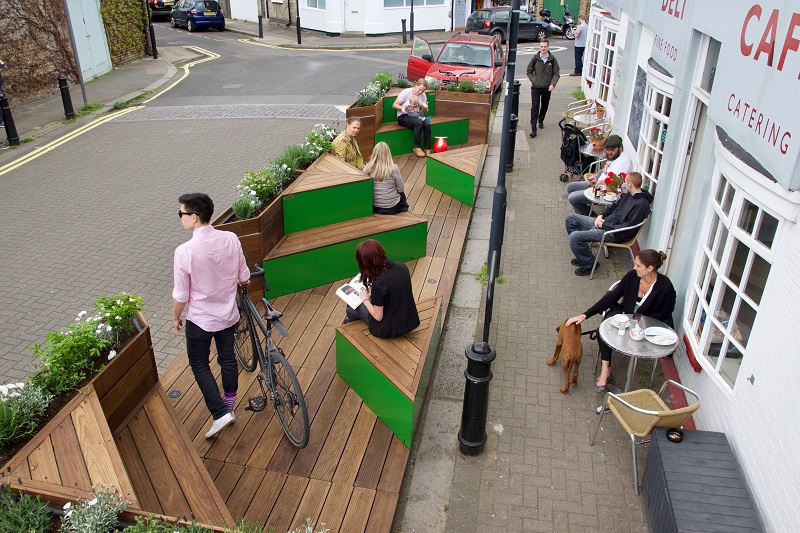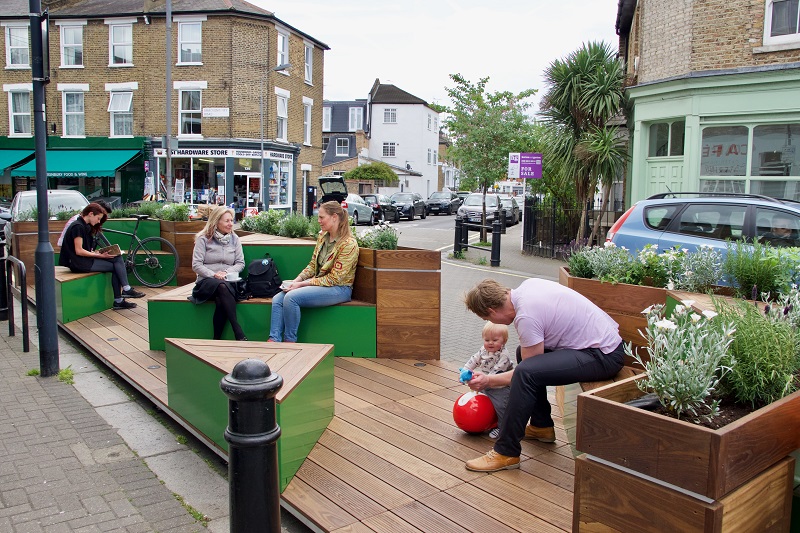 Save