We are delighted to announce that our 150th Hackney Bikehangar has been installed on Gore Road, Victoria Park.
Hackney Council are eager to become one of the most cycle-friendly boroughs in London, therefore reaching this milestone is something to be incredibly proud of. This is a great reflection of the thriving London cycling culture, with one in six people cycling, and more than half a million journeys made by bike every day. The capital has gained huge momentum in the development of its cycle infrastructure over the past few years, going beyond simply painting blue cycle lanes on busy roads, and actually creating fully segregated cycle superhighways. Our Bikehangars dotted around the city are just one example of this hard work.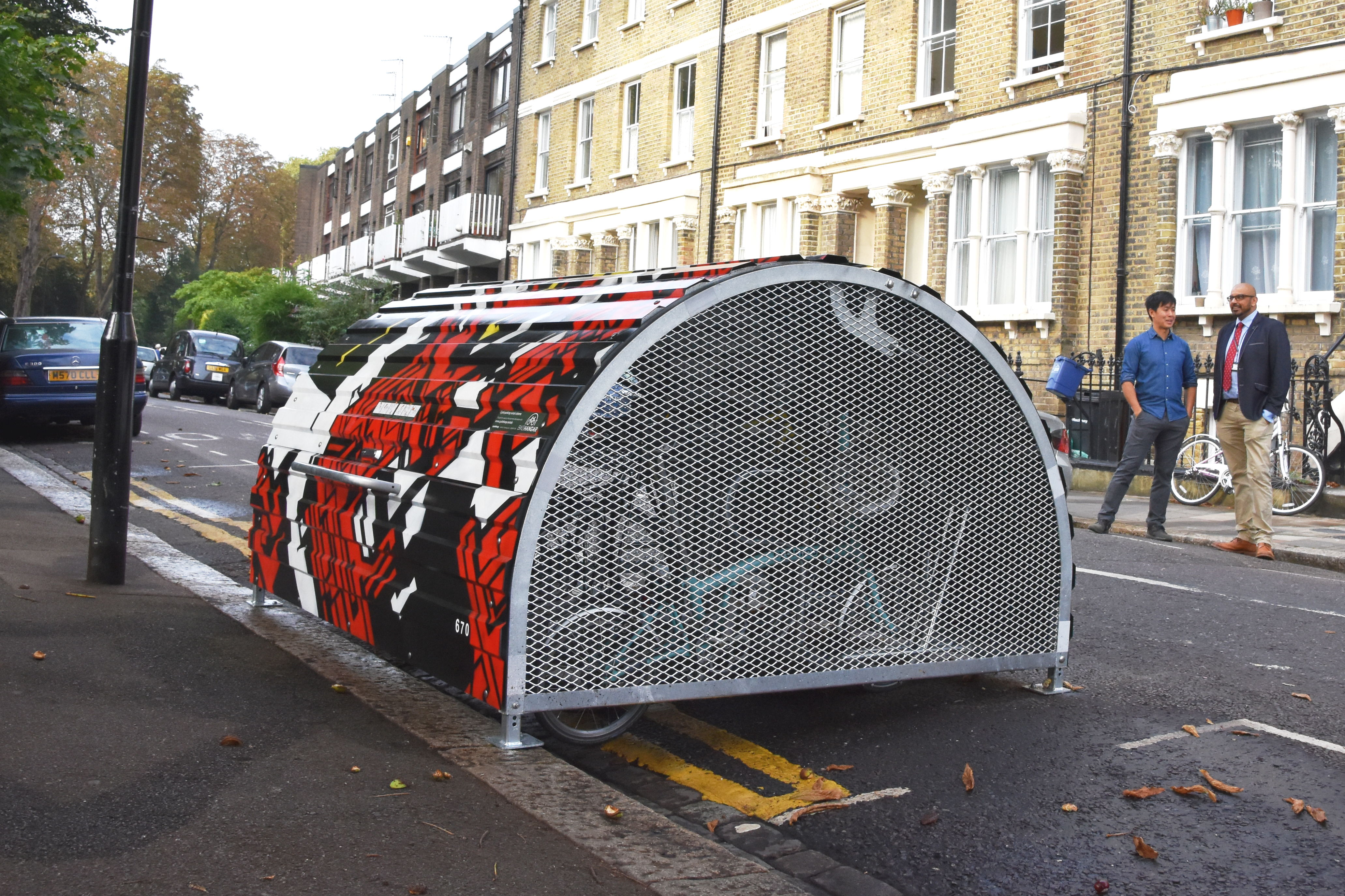 This special edition Bikehangar – which provides cycle parking for six bikes – was commissioned by Hackney Council and features a customised design conceived by London street artist Tony Driver. It was great to be able to collaborate with a local street artist on this project. We chose to install this very special Bikehangar in the same week as World Car Free Day, to highlight and encourage motorists to give up their cars for a day and to take up other options such as cycling, walking and other forms of sustainable transport.
Cyclehoop MD Anthony Lau popped down to the Bikehangars' new home on Gore Street, Hackney to meet some of the residents who will be using this new cycle parking facility. Local resident and new user of the Bikehangar Joana Filipe was there to try out the new cycle parking facility and was delighted about have a safe space to park her bike.
If you would like more information on the Bikehangar scheme, contact the Cyclehoop rentals team at rentals@cyclehoop.com