We are delighted to announce that our 100th Waltham Forest Bikehangar has been installed on Carr Road, Walthamstow.
The Bikehangar provides secure parking for six bicycles and takes up half a parking space. It is perfect for those with limited storage space. Since the first units were installed in 2015 as part of the councils Mini Holland programme, Waltham Forest borough have been set to become one of the most cycle-friendly boroughs in London. There are a further 30 Bikehangars to be installed in the coming months.
Reaching this milestone is something to be incredibly proud of. This is a great reflection of the growing London cycling culture, with one in six people cycling and more than half a million journeys made by bike every day. The capital has made leaps and bounds in the development of its cycle infrastructure over the past few years, going beyond simply painting blue cycle lanes on busy roads and actually creating fully segregated cycle superhighways. Our Bikehangars dotted around the city are just one example of this hard work.
Our team popped down to the Bikehangars' new home on Carr Rd to meet its' newest residents and to officially launch it. Waltham Forests' Cycling Officer Eric Duval and Cllr Clyde Loakes also joined the celebration.
Waltham Forests' latest Bikehangar resident, Yvonne says;
'The Bikehangar is going to benefit me hugely, I have arthritis and am unable to carry my bike up the stairs to my flat on the first floor. Now I don't need to worry about it. '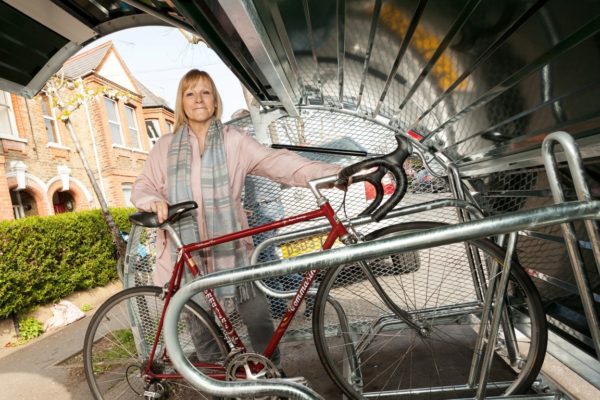 Waltham Forests' Cycling Officer, Eric Duval says;
'Finding somewhere to leave your cycle at home can be difficult and a barrier to cycling before you even start, we want everybody to have somewhere to park by 2020 and Bikehangars' are the perfect way to remove this barrier. The demand for secure residential cycle parking has grown from 100 requests in 2015 to over 2000 and we are currently working on rolling out a further 30 in the coming months. As a result of Cyclehoop delivering our project, we have been able to complement the Mini Holland programme by providing over 700 cycle parking spaces in 2 and a half years.'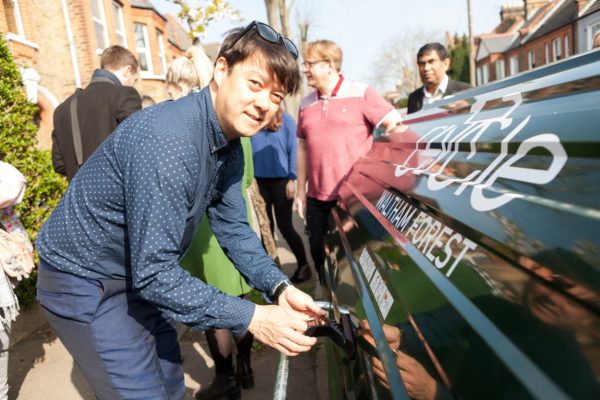 If you would like to request a Bikehangar in Waltham Forest, please email enjoy@walthamforest.gov.uk. To find out more about our Bikehangar scheme, visit cyclehoop.rentals.com or contact our team at rentals@cyclehoop.com  or call 0208 699 1338.