"Reclaiming the road" could be considered a 'hot topic' in the world of cycle parking, it also appears to be inspiring many of the latest Cyclehoop projects on the streets of London.
Streets make up 80% of the accessible open space in our towns and cities, offering huge potential as a community resource, therefore taking this back for public use is incredibly important.
The Green Bike Port (inspired by our successful Car Bike Port ) is based on the concept that new cycling infrastructure can be created by re-using road space / space meant for cars.
Commissioned by our client Hackney Council, we were asked to find a solution to parking bicycles on the road. Utilising car parking spaces can greatly increase bicycle parking locations across the borough. Removing cycle racks from the pavement helps to reduce street clutter, it also sends a message that bicycles have a right to park in the road space.
We wanted to develop an alternative to the car bike port, something that would blend in well with the surrounding area.
Additional functions such as seating, resting space for cyclists and pedestrians as well as several fresh herb and shrub planters were incorporated into the design.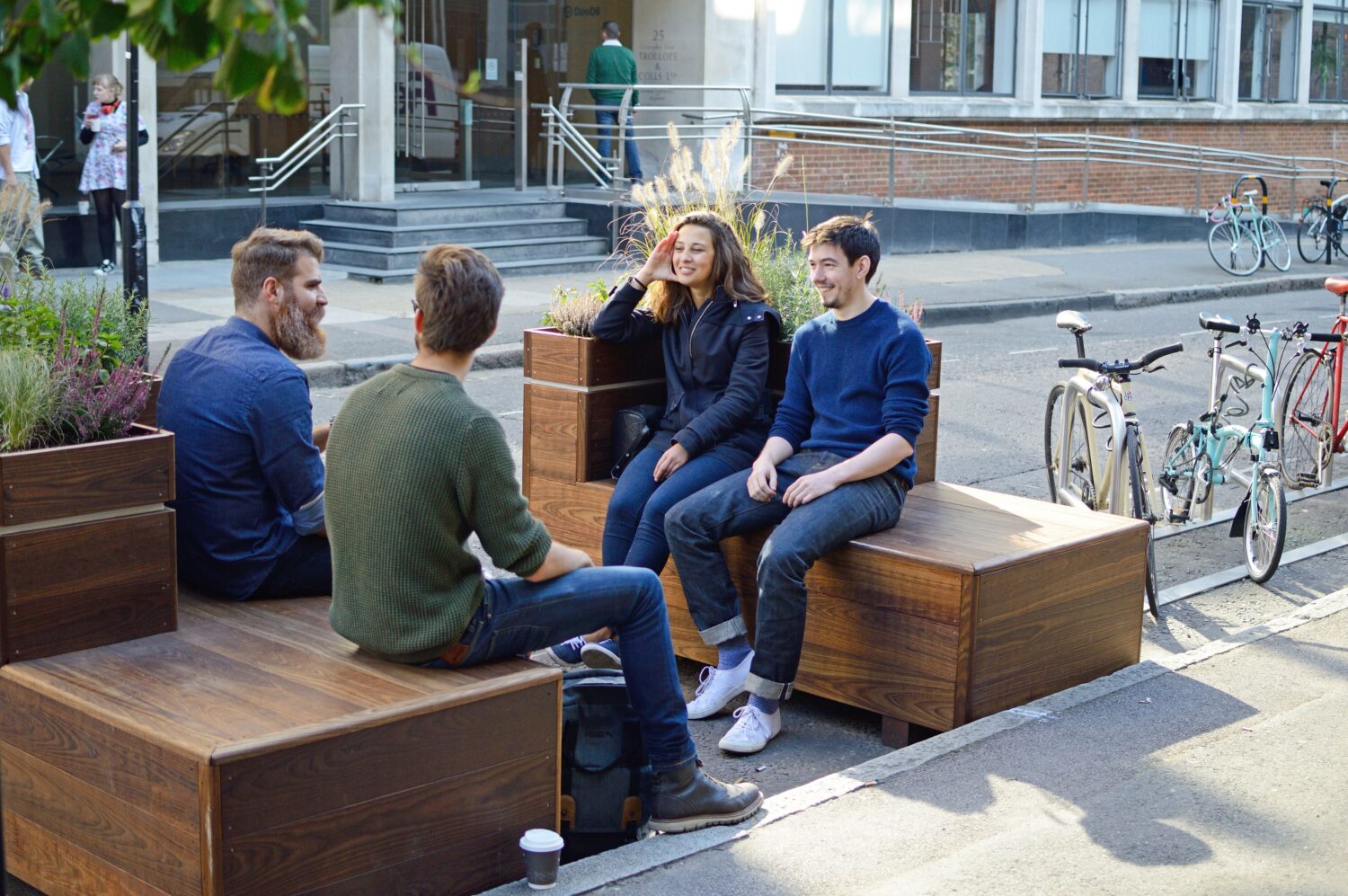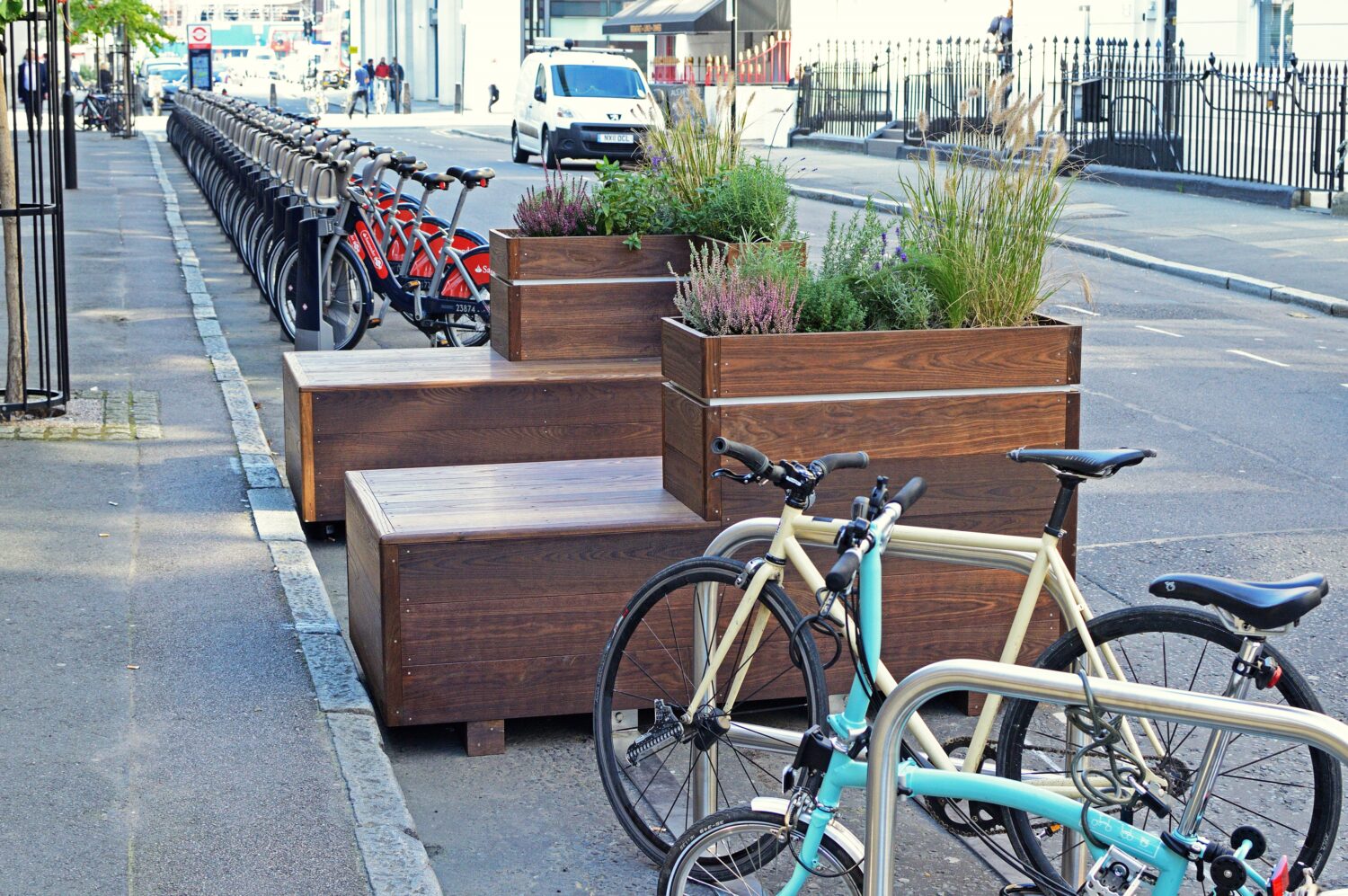 Design features/concept :
Replaces car parking spaces for bicycle parking (8 spaces for bikes)
Can re-use redundant road space
Makes the area more attractive for pedestrians (seating, plants, less cars)
Adds plants to the urban environment- improves air quality.
Uses planters as physical barriers to protect from cars
Uses reflective strips visible 360 degrees for added safety, specially at night
Offers easy access from both the road and pavement
Low install costs – no need to create expensive concrete bases
Easy to transport to new areas if required
Find out  more about our Green Bike Ports here