September 2016 was a huge month for our trusty steeds to keep on rolling. The National Cycling Challenge ran throughout the entire month clocking up an unbelievable 2,282,774 miles. That's the equivalent of travelling to the moon 9 times.
Cyclehoop were delighted to partner with Love to Ride for the 2016 National Cycling Challenge for the 2nd year in a row by offering 5 prizes across the winning categories.
We caught up with the winners of the 200 – 499 employees' category – the MRC (Medical Research Council) Laboratory of Molecular Biology in Cambridge, who are now proud owners of a Deluxe Repair Station. These guys have been taking part in national and regional cycling challenges for the past six years, however, their staff have been cycling to work ever since the opening of the LMB building in Cambridge over 50 years ago!
This super fit team managed to cycle a whopping 9,969 miles, 6,970 of which were commuting miles.
Alison Turnock of the MRC LMB says;
"Winning a Deluxe Repair Station was great because it acknowledged the remarkable additional commitment made by those who registered and took part in the Challenge for the benefit of all staff. We now have all the necessary resources to enable staff to make minor repairs to their bikes on site.  The Deluxe Repair Station is a really useful addition to the existing tools and pump we have available for staff."
Hugh Pelham, the MRC LMB's Director said:
"There is a great cycling culture in Cambridge and we are pleased that so many of LMB's staff choose to cycle to work.  We encourage cycling as the preferred mode of transport by providing our staff with secure bike parking, showers and lockers.  We are proud of their efforts during the recent National Cycle Challenge and as recipients of the Deluxe Repair Station prize, we are now able to extend the basic bike repair facilities we have available."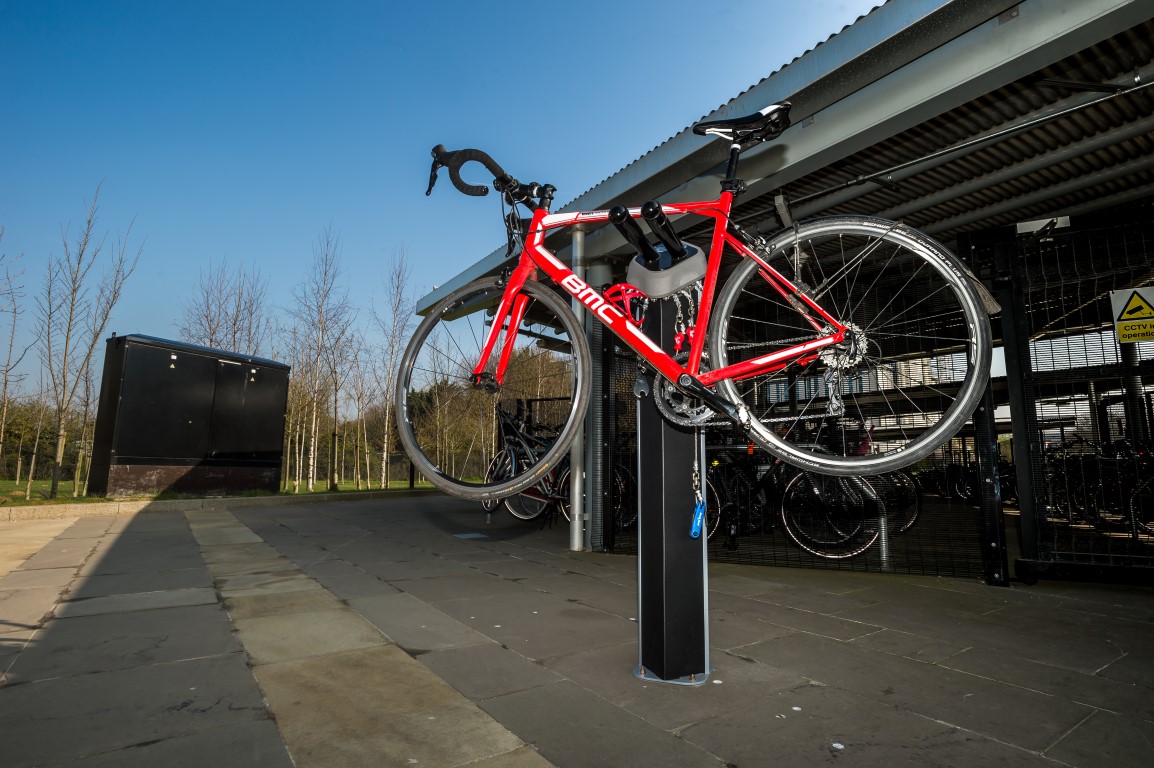 Well done guys and best of luck with all of your cycling adventures!
Watch out for upcoming Love to Ride competitions here: https://www.lovetoride.net
Save
Save