This Bikeshelf is a modern solution for storing your bicycle inside your home and is designed to keep all your cycling gear together in one convenient and easy to access place.
Many cyclists often find it difficult to store their bicycles, helmets, locks, and accessories at home, particularly in small flats. All too often they are forced to leave bicycles unsecured in hallways where they are at risk of being stolen.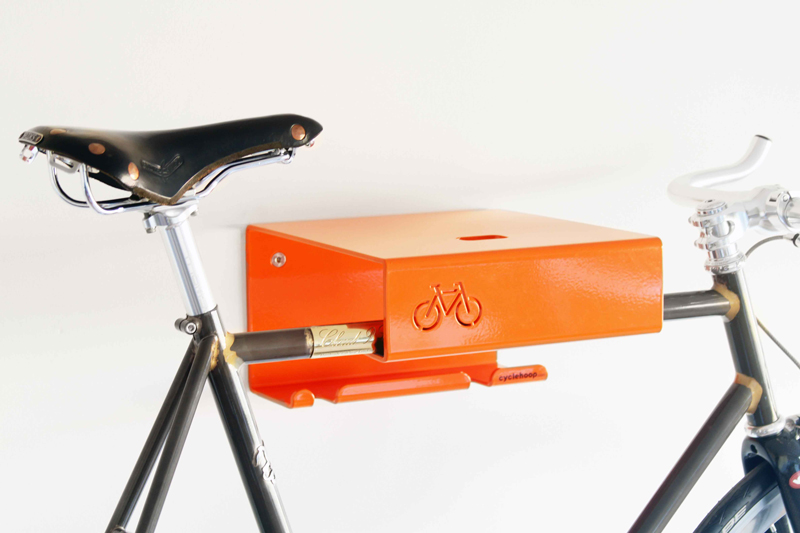 Designed by Cyclehoop, award-winning London based designers known for their outdoor bicycle racks and public bike pumps, this new product is their first foray into indoor furniture. Anthony Lau, Managing Director says:
"With more and more people taking up cycling, the challenge now is to find a good solution for indoor bike storage. Applying our experience in bicycle parking design, we wanted to create a simple and practical bike rack that had multiple functions."
Laser cut and folded from a single sheet of steel, this minimalist piece of furniture features integrated hooks to hang your bag and bicycle lock. Tools, keys, lights and gloves can be placed on the lower shelf and the upper shelf holds a helmet or can be used as a wall shelf for anything else!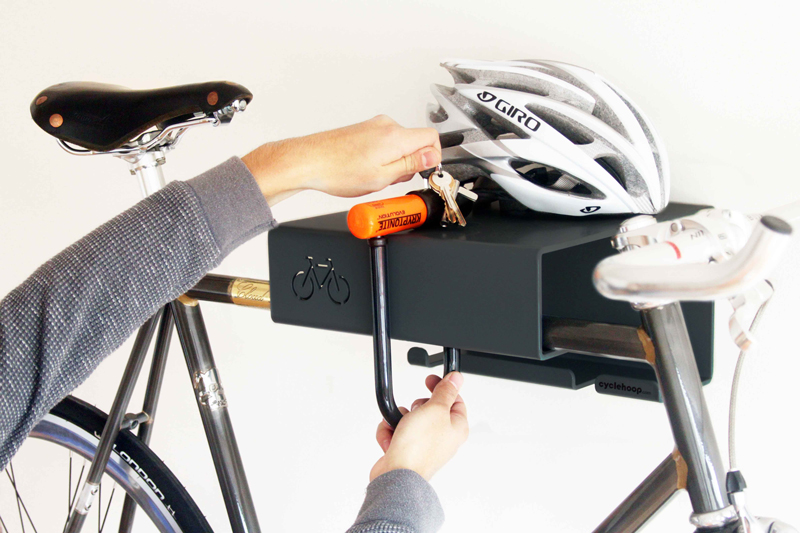 To store the bike, the user simply lifts and hooks the top tube of bike underneath the Bikeshelf. A soft rubber lining protects the frame from being scratched and an integrated locking hole allows the bicycle to be locked to the Bikeshelf for extra security.
Designed and manufactured in the UK, the Bikeshelf is built to last and is constructed from sturdy 5mm thick steel. The surface can also be used as a magnetic mini-noticeboard for useful reminders.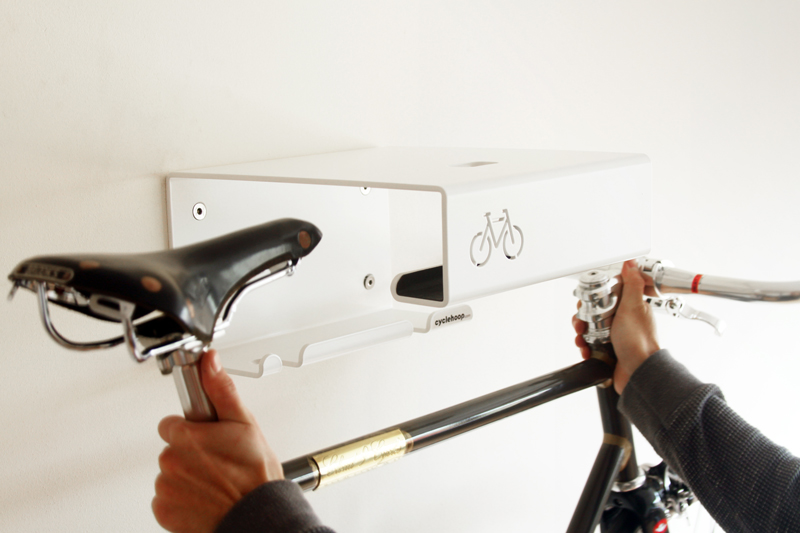 The Bikeshelf requires a solid wall for bolting onto and is easy to install with all fixings and instructions included.
Available in White, Dark Grey and Orange, the Bikeshelf costs £99 including VAT and is available to order here.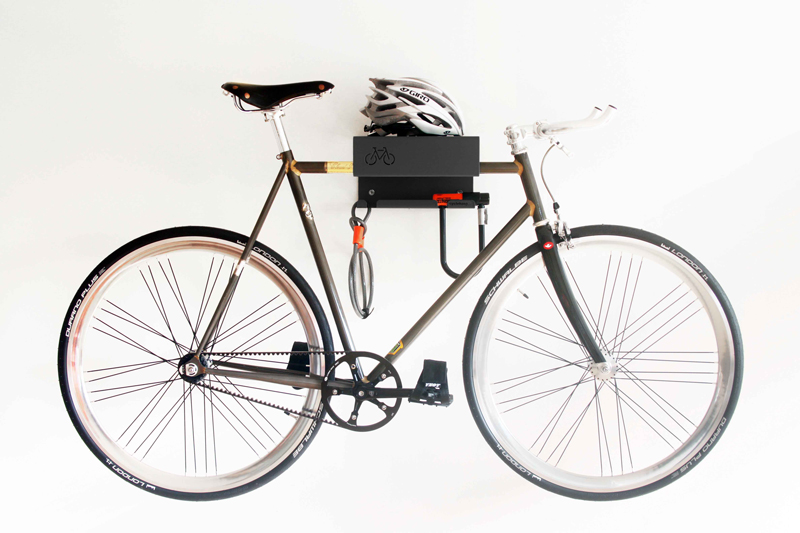 The bicycle in photo was kindly provided by Cloud 9 Cycles – www.cloud9cycles.com –