Cyclehoop teamed up with Hackney based artist Graham McLoughlin and the British Heart Foundation to place 14 #HeartsOfLondon cycle stands across Central London. This installation is designed to promote cycling in the city and celebrate British design, but more importantly, raise awareness for the work of the British Heart Foundation.
Accompanying the heart -shaped hoops are a sticker, stating 'Share the love by making a donation to the British Heart Foundation — all you need to do is text 'LNDN86 £5' to 70070.'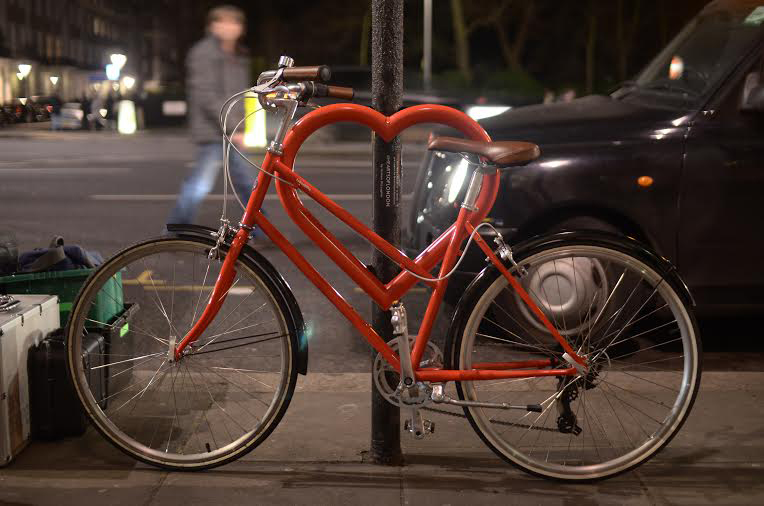 McLoughlin adds – 'As well as celebrating the journeys and relationships we make across London, the eye-catching red installations are designed to generate support for the British Heart Foundation.'
Anthony Lau, founder of Cyclehoop says – "We love designing funky street furniture and when Graham approached me asking if we could come up with a heart shaped Cyclehoop bike rack, I was more than happy to help. It seemed like a great creative opportunity to put a smile on someone's face, and promote the love of cycling whilst providing more secure bike parking in the city. All of this whilst supporting a charity we are passionate for!"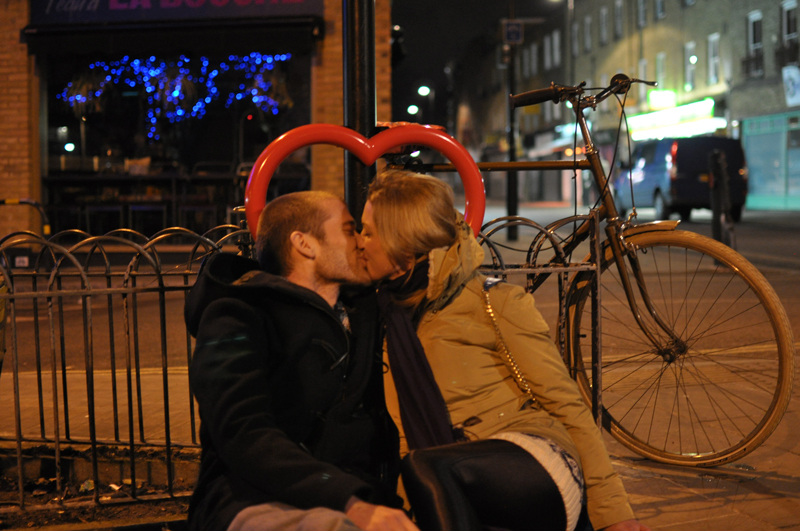 Not only are we increasing cycle safety in London, and 'sharing the love' in support for the British Heart Foundation, we are also running two competitions. The prizes being two Cyclehoop designed Bikeshelves worth £80 and a brand new Cherry Red TokyoBike worth £490!
#HeartsOfLondon isn't just about love and cycling. The real aim is to support the British Heart Foundation. Louise Parkes, Director of Fundraising at the BHF, said: "These installations will not only help to raise awareness of the BHF, but will also help us to raise money for lifesaving research which is helping to change the lives of those affected by heart disease every day. I would like to encourage everyone to show their support for Grahams efforts by entering the competition and by texting LNDN86 to 70070 to donate."
Don't forget to take a photograph if you find one of the 14 cycle stands. If you upload the picture to Instagram with the hashtag #HeartsOfLondon, you could be in with a chance of winning one of the heart warming prizes.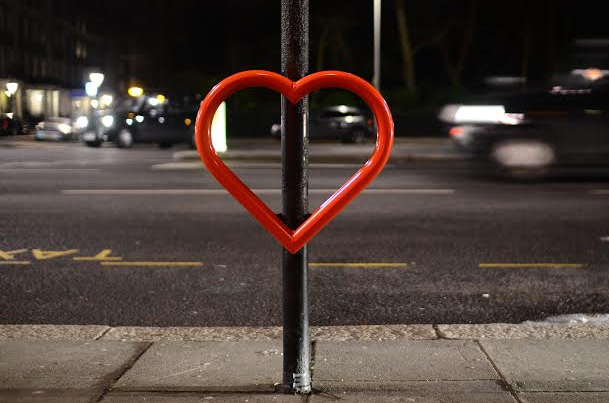 Here's how to win, simply take a photo of your cycle with the heart -shaped hoop and tag #HeartsOfLondon @cyclehoop @tokyobikelondon via social media. Enter as many times as you like, the more the merrier. We'll be selecting our favourite image by the end of February.
Additionally, the first person to find and photograph all 14 heart shaped hoops and tag #HeartsOfLondon @cyclehoop on social media, will win an additional Cyclehoop designed Bikeshelf worth £80. Happy Snapping!