Cyclehoop's skilled maintenance team provide support services for our products including our Bikehangars, Cycle Hubs, Bike Pumps, and Cyclehoops. This ensures that our products can achieve their maximum life, as well as minimising potential refurbishments costs. 
Our London maintenance teams are proudly 100% electric. All of our planned product maintenance within London is carried out on our fleet of e-cargo bikes, which is part of our ethos to promote and facilitate the benefits of cycling in the UK. We also operate an e-van enabling our team to carryout our wider emergency maintenance services.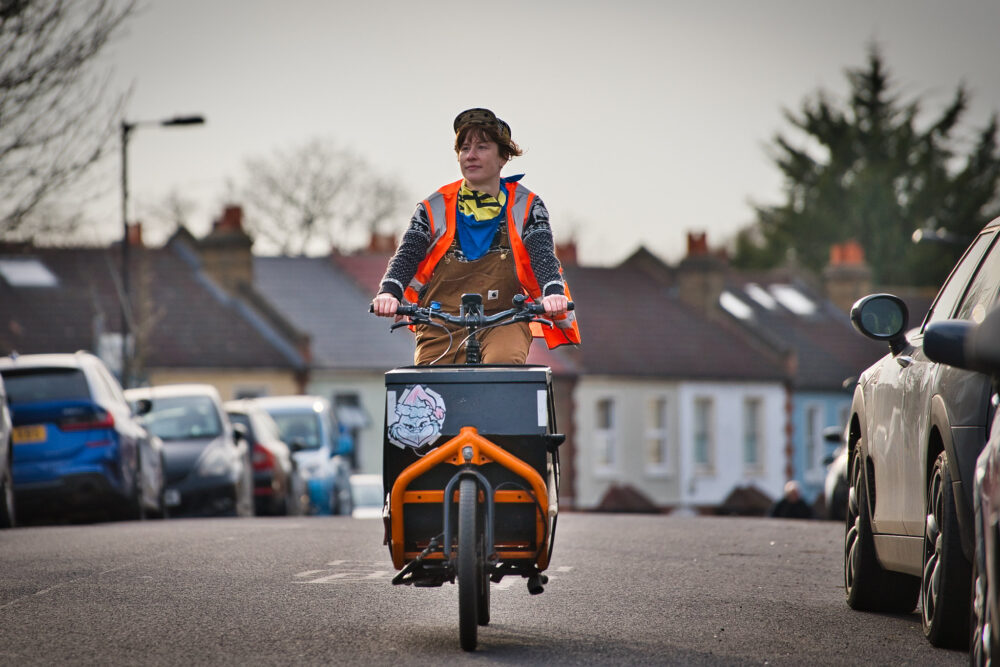 Our cargo bike team clock up an average of 18,300 kilometres with 30,723 meters of climbing per year. Making these planned maintenance journeys by cycle instead of driving saves us on average 4.06 tonnes of CO2 annually. It would take 19,319 trees to absorb that much carbon, had we created it! 
This demonstrates our commitment to the government's 2020 Gear Change strategy which seeks to have half of all journeys in towns and cities cycled or walked by 2030.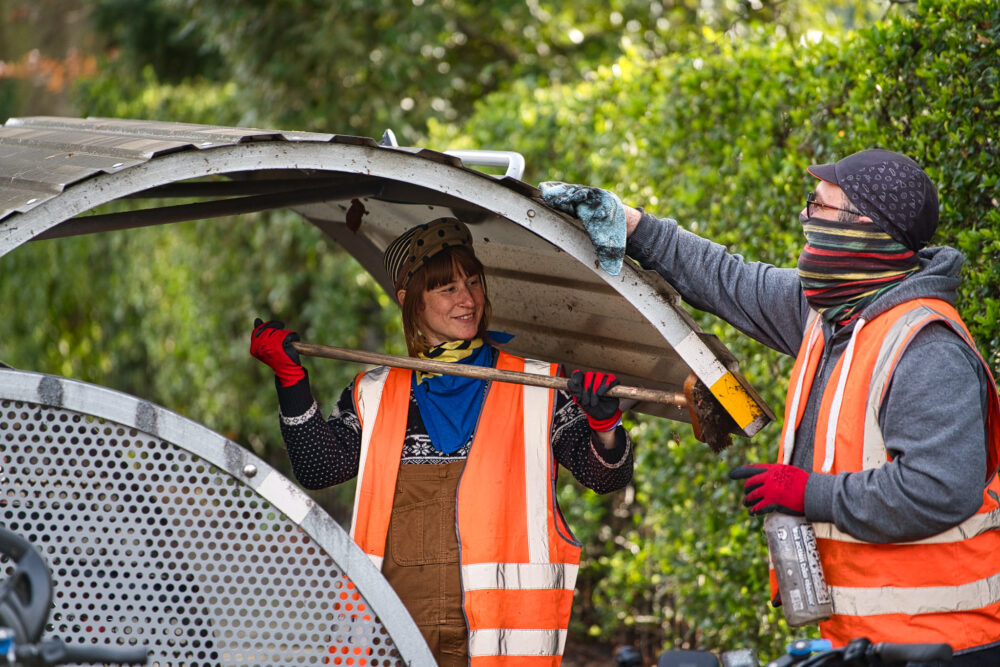 Our maintenance service is fundamental to our Cycle Parking Rentals scheme, which includes Bikehangars, Bikelockers and Cycle Hubs. With over 12,000 spaces managed in the UK, our brilliant team are constantly busy making sure your storage is safe, secure and clean. 
Each managed Bikehangar has a scheduled maintenance visit which happens twice a year, ensuring they are clean and that all parts are checked and oiled to ensure the door and locks operate smoothly and quietly. Scheduled maintenance packages for our wider products vary based on our client requirements.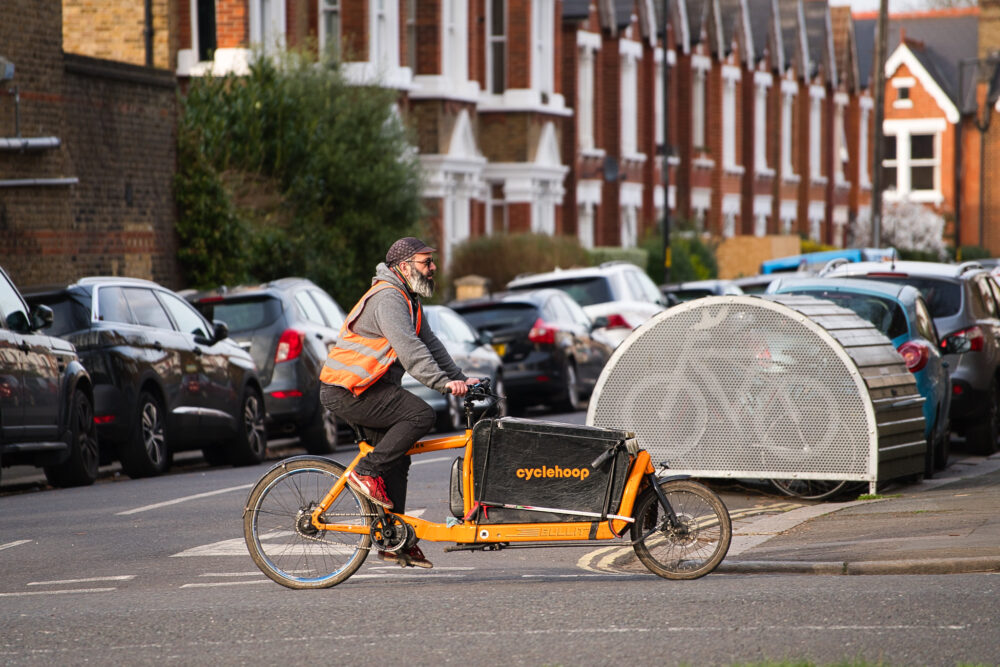 Paired with this, Cyclehoop provides an emergency call out service in case of any urgent issues or vandalism. Our team is contactable via telephone or email and we can have same working day emergency response. 
If you see any of our products damaged or incidents of theft please report this to our team on 020 8699 1338.
View Services