In 2016, Stolen Ride and London Cycling Campaign commissioned a survey of 1800 cyclists on bike theft in London. The results emphasised the need for more cycle parking, as well as the importance of educating riders on the use of high-quality bike locks and good locking techniques.
At Cyclehoop we continue to work to make cycling safer and convenient through designing secure cycle parking solutions. We also want to ensure that you use our cycle parking in the safest possible way to prevent theft.
Did you know that 91% of bikes that were stolen were locked in public places and that 46% of these thefts were of bikes that were secured with cheap cable type locks? Don't let your bike be one of them.
Follow these tips make sure your bike stays safe and secure
Ensure your location is safe. Make sure your bike is locked in a Bikehangar or in a well-lit non-isolated area and near other bikes
Use a heavy-duty D-lock that is ideally Sold Secure rated. Another rule of thumb, is to buy a lock that costs a third of the value of your bicycle
Use two different high-quality locks. This would make it more awkward for thieves as they would have to use different types of tools to remove them. We recommend a heavy-duty D lock and a robust chain or cable
Lock both the frame and wheels to the cycle parking
Secure your bike as close to the stand as possible. Your bike needs to be difficult to manoeuvre with no leverage points for thieves
Take any quick release parts with you e.g. quick-release saddles and wheels
Remove your lights
Register your bike. The sticker will put thieves off. It will also make it easier to find, should it get stolen. You can register it here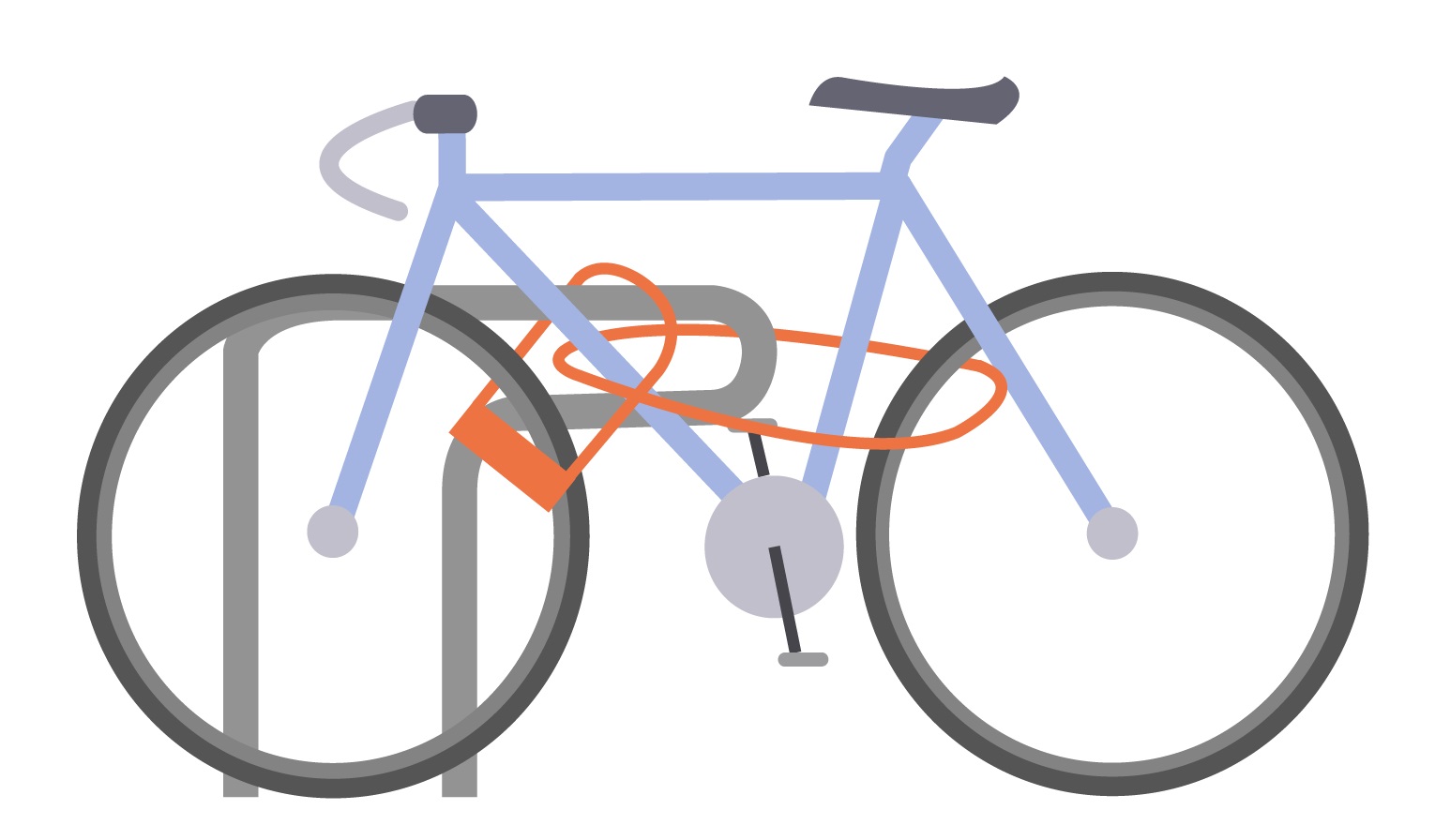 You can pick up a Sold Secure rated bike lock on our website here: www.cyclehoop.com/category/shop-online/
Read the findings of the London Cycle Theft Survey 2016 here.