Islington Council jumps on board to trial out our Bikehangars. We are excited to be working with Islington Council in kicking off this new pilot project that could potentially be rolled out across the entire borough. Residents of Crayford Road, Holloway and Hanley Road in Tollington ward can apply online to rent one of the six spaces in each unit.
The Bikehangars are perfect for those with limited outdoor storage space and are an effective way to protect bikes from theft and tough weather conditions. Designed to store up to six bicycles, with a gas sprung door for easy access, it occupies only half of a parking space, making them ideal for local councils to safe cycle parking for their residents.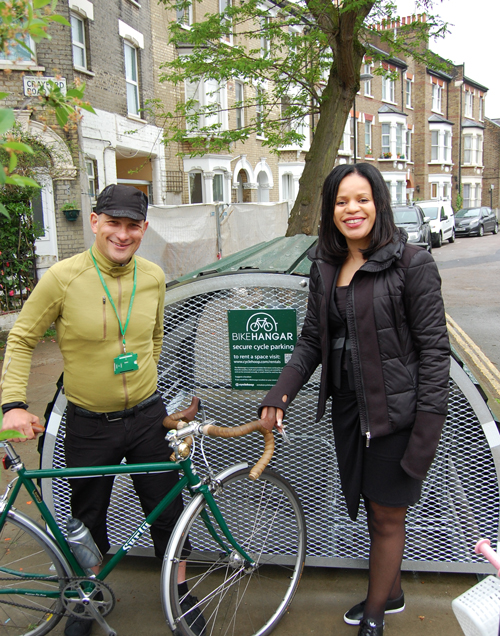 Cllr Claudia Webbe, executive member for environment and transport launched the scheme earlier this week at the Crayford Road site.
"Bikehangars offer residents a safe and effective way to protect their bikes from the weather and theft in places where storage space is at a premium. If the pilot is successful and we can obtain external funding, this could pave the way for more Bikehangars in our residential streets."
Let's hope this initial trial is a success so we can roll out scheme across Islington, providing more cycle parking for residents and getting more people riding bikes!
Find out about renting a Bikehangar here.