Whether it's a brisk commute or a leisure ride in the crisp winter air, a bit of frost won't keep us off our bikes. Thankfully, it won't keep you out of your Bikehangar either. Here are our top tips to get you going if you ever find your Bikehangar lock is frozen.
How do you open a frozen Bikehangar lock?
When the temperature drops below 0°, water can occasionally freeze in the lock mechanism, making it difficult to operate. If your key won't budge, don't panic! Simply follow these steps:
Douse the lock with warm water. Hot water from the tap is sufficient, no need to boil the kettle.
Spray the lock with a little bit of light oil such as WD40 or GT85, this should prevent water accumulating in the cylinder.
If you have automotive de-icer spray or isopropyl alcohol spray handy, this can be used in place of warm water and light oil.
Open the Bikehangar as normal, and enjoy your ride!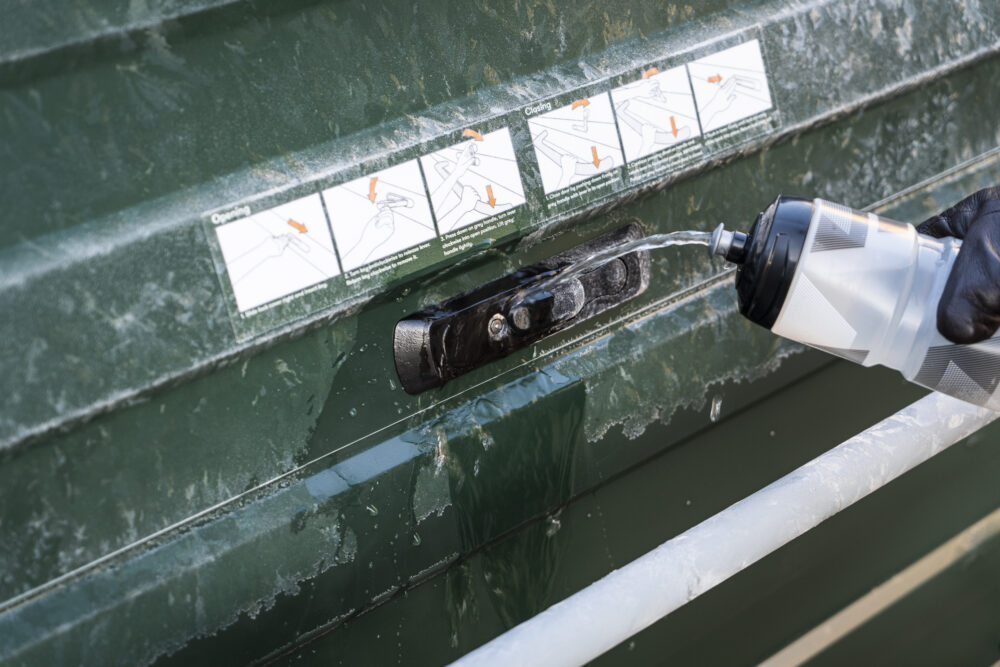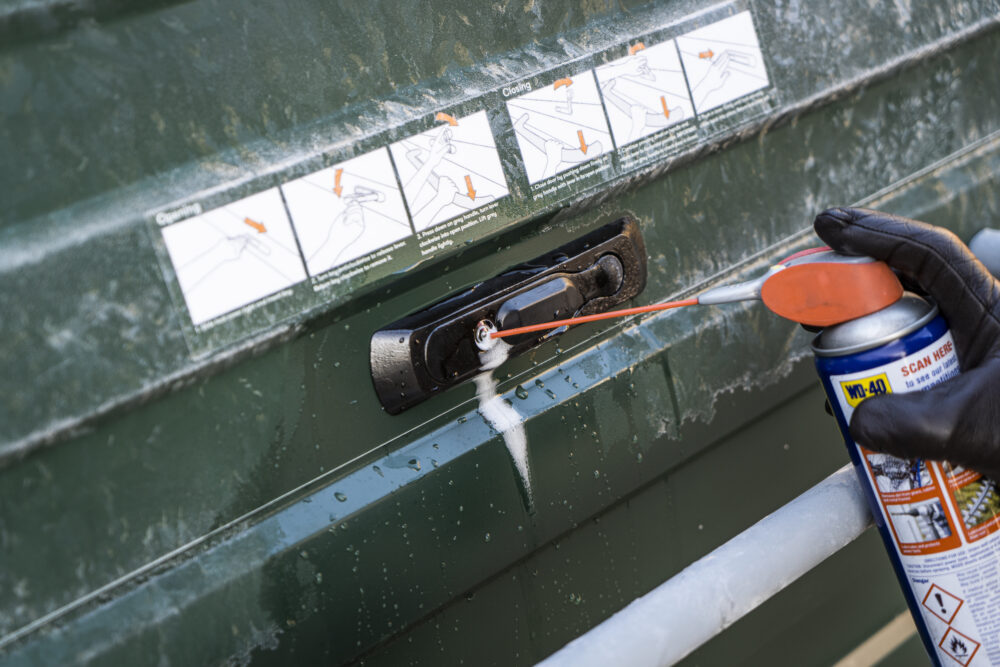 This process can be used on all Bikehangar lock types.
Please do not apply excessive heat or an open flame when trying to release the lock. Some of the lock mechanism is plastic and can melt, damaging the lock.
Why is my Bikehangar door not opening as quickly as usual?
During the winter months, you might find that your Bikehangar door is slow to open. This could be because of reduced usage or a lower temperature in the gas springs. If you're experiencing this, these two easy steps could help:
Clear off any snow from the door, this lessens the weight
Open and close the door a few times to release and warm the gas springs
Give the door a little extra push to fully open
In extremely cold conditions, take extra care when exiting the bikehangar in case the door droops while in use
If you are still struggling to open your Bikehangar after following these steps, please report it to our friendly Rentals Management team via email at rentals@cyclehoop.com.