Cyclehoop have just installed two major Cycle Hubs at Enfield Town and Edmonton Green Rail Station and are pleased to announce that they are officially open for use! Our team joined Cycle Enfield as well as Cllr Daniel Anderson this week to officially launch the Cycle Hubs.
These Cycle Hubs are the first of their kind in the borough and were delivered as part of the award-winning Cycle Enfield Scheme. The Cycle Enfield Scheme aims to regenerate and improve town centres, dramatically improve transport links and encourage more people to use sustainable methods of transport in the borough. The delivery of the Cycle Hubs also comes in line with the completion of the A1010 south cycle route which includes the Edmonton Green area.
Both Cycle Hubs are steel and glass structures with CCTV and provide cycle parking for 50 bikes and three accessible cycles. They can be accessed 24 hours a day, seven days a week by using an access card. Members can also make use of a bike pump and repair stand so that they can make quick repairs and keep their tyres pumped whilst on the go.
Cyclehoop will manage the membership of both Cycle Hubs on behalf of Enfield Council. There will be an introductory membership fee for the first year of £25 and members will have access to both hubs.
To apply for a space, please click the links below:
Enfield Town Cycle Hub
Edmonton Green Cycle Hub
Cycle Parking Travel Survey
Cycle Enfield are running an online survey to encourage more cycling to local railway stations and want YOUR opinion on what is needed.
Give them your views here: https://www.consultations.cycleenfield.co.uk/traffic-and-transportation/cycle-parking-travel-survey/consult_view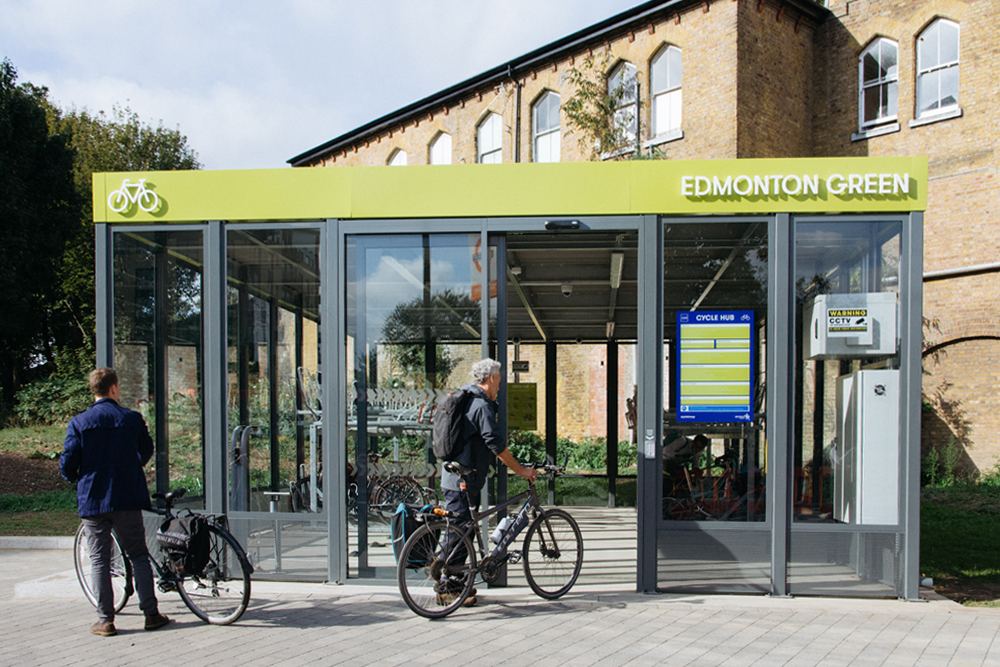 Edmonton Green(https://www.cyclehoop.rentals/cyclehub/edmontongreen)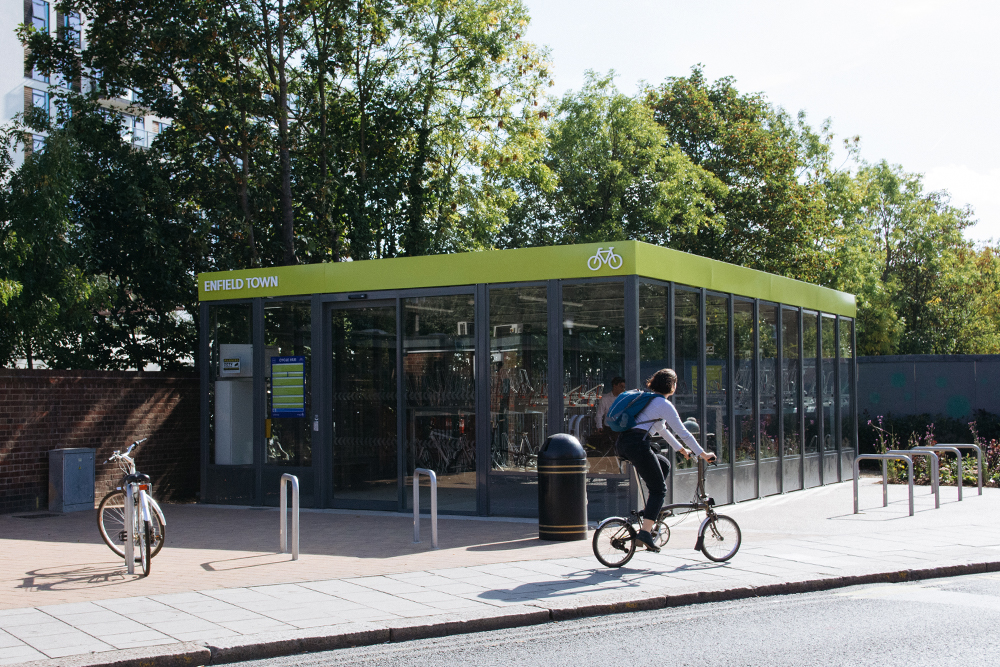 Enfield Town (https://www.cyclehoop.rentals/cyclehub/enfieldtown)
Enfield Council's Deputy Leader, Cllr Daniel Anderson, said:
"If we want to encourage more people to get on their bikes and change their transport habits we need to provide, proper secure parking for cycles.
"We hope these hubs will encourage people to get on their bikes to visit our town centres and reap all the benefits leaving the car behind will deliver.
"We are determined to encourage as many people as possible to use sustainable transport as we possibly can and these hubs will play an important role in help us achieve that aim."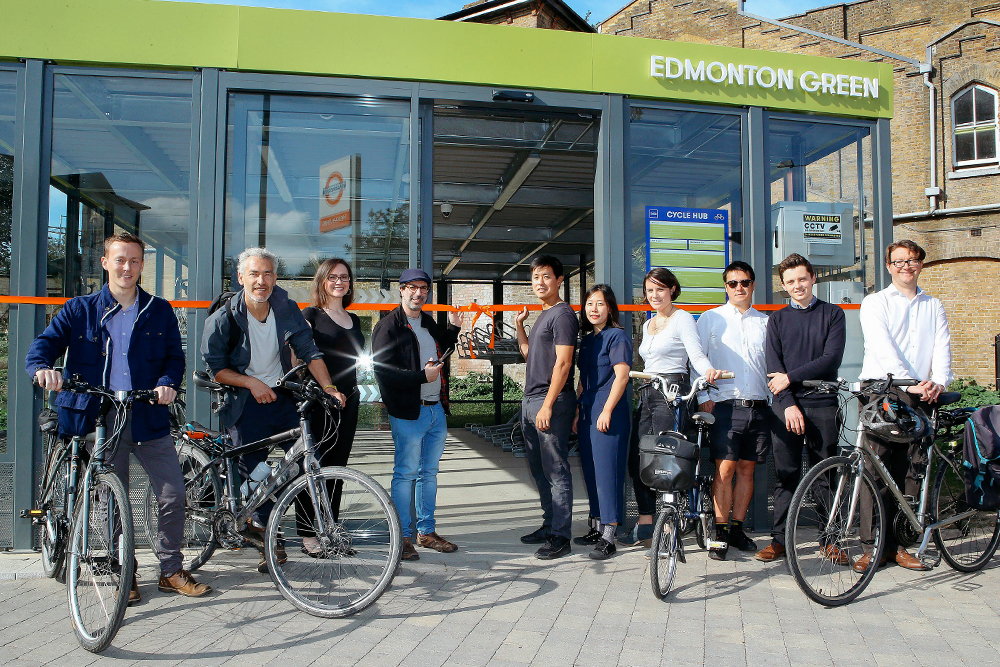 Read more about the Enfield Cycle Hubs here: https://www.cyclehoop.com/case-studies/enfield/