The rise in popularity of the quirky STRiDA bike over the last 12 months has generated a cult following for the unique design.
The STRiDA is a portable, belt-driven, folding bicycle with a distinctive 'A'-shaped collapsible frame, designed by UK engineer and designer Mark Sanders. Aimed primarily at commuters and city dwellers whose storage space might be limited, STRiDA is designed to be simple to use, quick to fold, and easy to maintain. Cyclehoop has reacted to popular demand by designing and producing our own STRiDA Bike Stand right here in the UK, in collaboration with the bicycle boutique concept store, Green Urban Mobility (GUM).
Designed specifically to reflect the iconic angular shape of the bike, this compact free standing product is an ideal home storage solution. Flat packed and easy to assemble, the stand holds the STRiDA stable in its vertical state with touch points at both the wheel and the frame minimising its footprint when not in use and positions the bike to show off its unique features. The stand is made from 4mm thick steel and fitted with 9mm birch plywood to protect the bike frame from scratching. It's efficient sheet nesting and flat pack design reduces production waste and transport costs making this a more environmentally efficient solution, something that is very important to Cyclehoop.
Mark Sanders, who designed the STRiDA bike has tried the stand for himself and says;
"This is a really elegant design. I love its functional simplicity, and its clean design. Strida has one of the smallest footprints of all folding bikes, you can stand on a crowded train with it and take up next to no room. Now the Cyclehoop stand allows STRiDA owners to display and store their bike so well they will want to keep it on view".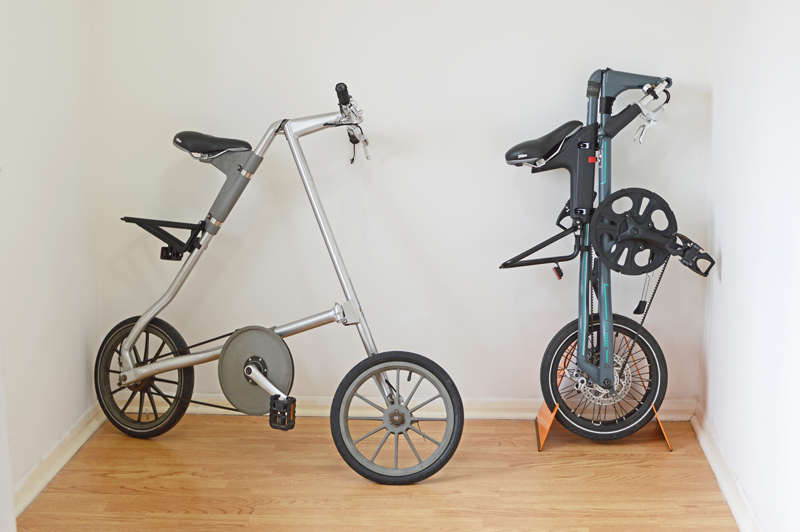 Anthony Lau, MD of Cyclehoop is very pleased with the finished product, commenting;
"The STRiDA has seen big success and garnered a dedicated following so the obvious next step was to create a bike stand that lovers of the STRiDA could use to make a feature of their treasured item. We are really thrilled to have worked in partnership with GUM in Hong Kong to create this product which is already getting attention in Asia. To have Mark Sanders endorsement is the cherry on the cake".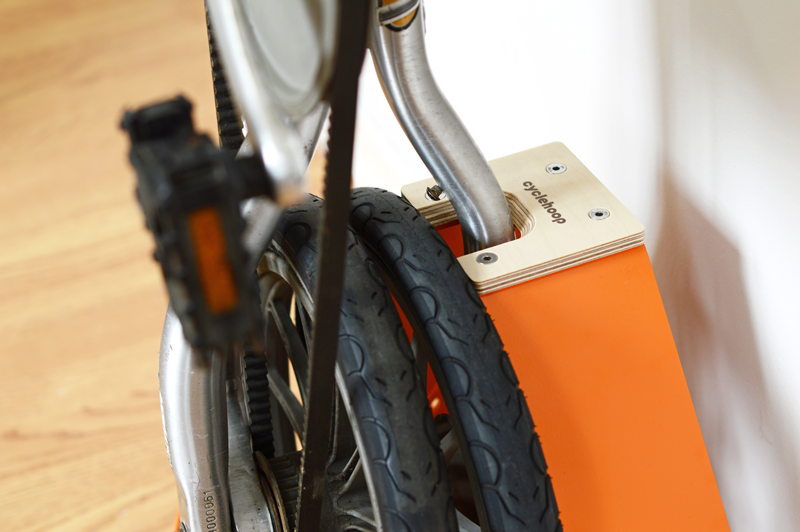 The STRiDA stand is available to buy from www.cyclehoop.com in white, black and orange. If you have more than one stand you can even stack them on top of each other to save on space when not in use; a space saving bonus for retail outlets or homes where space is at a premium!
Find out more on the STRiDA Stand here