Cyclists from around the Capital gathered on Wednesday evening to celebrate the very best of cycling products, projects and champions, at the London Cycling Campaign (LCC) 2013 award ceremony.
Cyclehoop are proud to have been a part of it by sponsoring the Best Retailer category, which was won by Cycle Surgery.
The evening was a huge success with lots of new faces, reflecting the growing popularity of cycling in the City. It was a pleasure to watch ITV's Tour de France presenter, Ned Boulting, announcing the winners.
Those of you who arrived by bike will have noticed our eye catching Car Bike Port outside the venue, which was used for temporary cycle parking.
Well done to all the winners and a huge thank you to LCC for organising a successful evening.
If you would like to learn more about the awards please see here.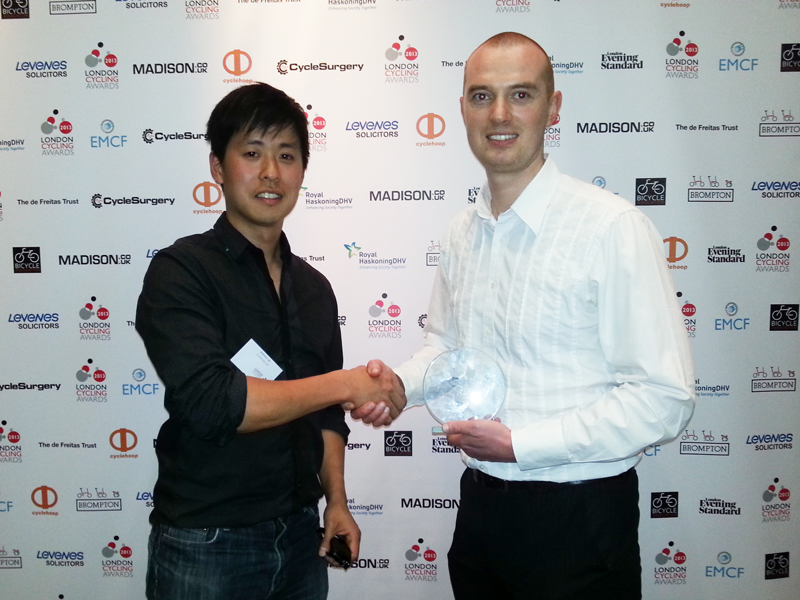 Cyclehoop Managing Director Anthony Lau shaking hands with Jonathan Sharp Marketing Manager at Cycle Surgery.