Hong Kong has taken a step forward in welcoming a four space Bikehangar to the city.
Cycling in Hong Kong has seen a huge growth in recent years, especially leisure cycling. It is already a popular form of transport used by many people to commute to their local train station. With cycle infrastructure in Hong Kong still in its infancy, many cyclists are forced to lock their bikes to any available street furniture. However, small changes such as this are being made to bring this city up to speed with its cycling enthusiasts.
Cyclehoop worked with our Hong Kong distributors; Program Contractors Ltd in developing this custom product which is ideal for smaller spaces. Based on the original Cyclehoop Bikehangar, the compact design is made from galvanised steel and is fitted with a gas sprung door, providing secure cycle parking for four bicycles, protecting them from weather, theft and vandalism.
Program Contractors Ltd worked with Sun Hung Kai Properties to install 11 Bikehangars and two Deluxe Repair Stands as part of the Wings IIIA & IIIB development in the Tseung Kwan O District, New Territories. Each Bikehangar is custom branded on the sides with the development logo, as well as powder coated to their colour of choice.
Max Tam of Program Contractors Ltd says:

'We are amazed that the Mini-Bikehangar provides such a good parking environment for the residents'.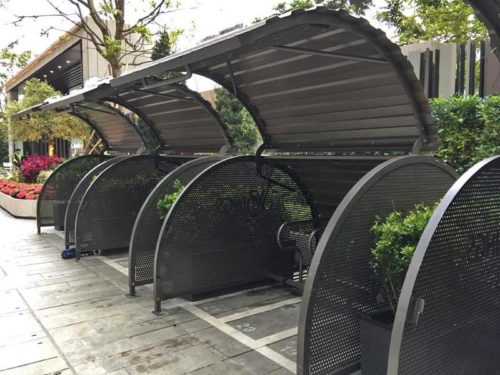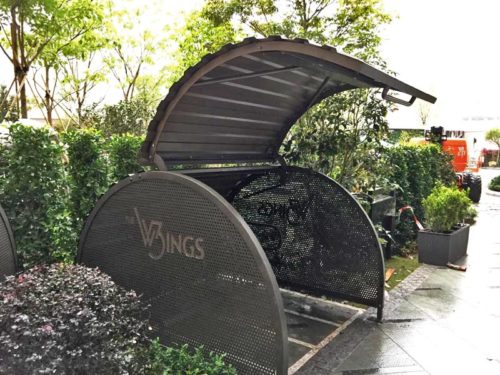 If you are interested in this product, please contact our team at info@cyclehoop.com or 02086991338