We are pleased to announce that we won the New London Architecture Award for Transport and Infrastructure!
Over 300 projects across 16 categories were shortlisted for the New London Awards 2015, recognising the very best new and proposed architecture, planning and development in the capital.
We entered the competition with out London wide Public Cycle Repair scheme in a joint submission with Lambeth council.
Over 750,000 cyclists commute to work in the capital each day. This number is ever increasing alongside the network of Cycle Superhighways, and so it is vital that additional infrastructure is put in place to support this growing number of cyclists. This network of free public bicycle pumps and repair stands across London provides access to mechanical and puncture repair 24 hours a day. The heavy duty, vandal-proof structures incorporate a modern design, fitting seamlessly into the urban landscape.
Up against some big names including Heathrow Terminal 2 and the Garden Bridge, we are delighted that our Public Bike Pumps and Repair stands have received such high recognition alongside other recipients of the award including world renowned architect Zaha Hadid. Winning schemes across 15 categories were selected by an international panel of architecture and urban design experts, advised by a London-based expert panel.
Now in their fifth year, this is only London-wide competition covering projects across all sectors of the built environment. Projects are recognised not only as being of the highest architectural and design quality but also for the impact on their surroundings and wider contribution to London.
We received our award at a Lunch held at the Guildhall in the City of London on 7 July 2015.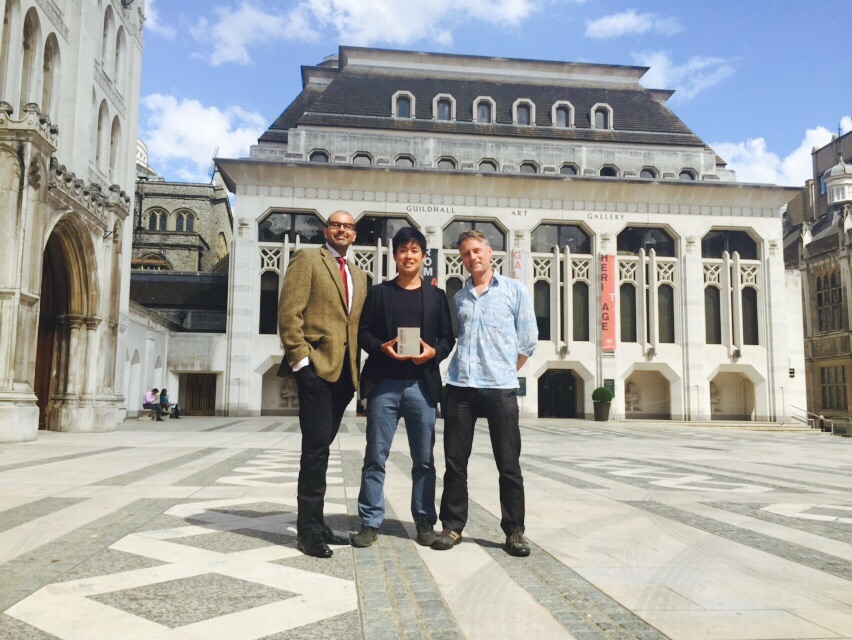 More information on our winning category :
TRANSPORT & INFRASTRUCTURE
Transport projects and related architecture that improve the experience of moving around the 
city and add to the quality of the environment; and infrastructure projects – water, waste, energy – that help London work more efficiently and sustainably.
To find out more about our Public Bike Pumps and Repair Stands, contact our team today