Calderdale Council and the Halifax Business Improvement District have worked together to install our Bike Ports across Halifax, which comes just in time to celebrate the final stage of the Tour de Yorkshire.
The fun and eye-catching design of the Bike Port is designed to fit in one car parking space and provides space for up to 8 bikes as well as sending out a direct message about the importance of Space for Cycling, which is apt for the event it will mark. These have been specially customised with polka dots to mark the occasion.
The Bike Ports have been installed at Old Market, Southgate, George Square and The Piece Hall, which have been chosen as the most convenient places for people who cycle.
The installation of the Bike Ports goes hand in hand with the other improvements in cycling across the borough, which include works on the towpaths and making Halifax town centre more pedestrian and cycle friendly.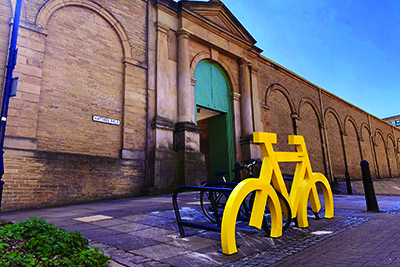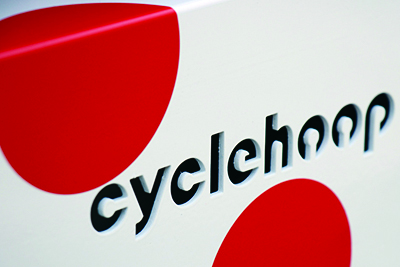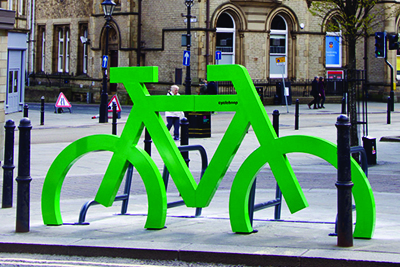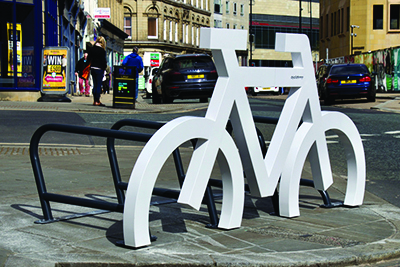 Find out more here: http://calderdalenextchapter.co.uk/news/new-cycle-stores-halifax
(Photos courtesy of Andrew P. Sykes at Cycling Europe)