Kings College London Residences manage accommodation for students at sites across central London. They provide facilities, support, and a programme of activities to help ensure their students have the best possible university experience. With close proximity to the cycle super highway, cycling is a fast, fun and practical solution for students' transport needs. However, for many students, bike maintenance can be a barrier to cycling.
Sustainability is a key theme within KCL residences and the university as a whole. Throughout February the university runs daily events on the topic, including a seminar on cycling in London. With this in mind, the residences team identified our Deluxe Bike Repair Stations as a great way remove the bike maintenance barrier, and to boost cycling culture within their student and staff cohorts.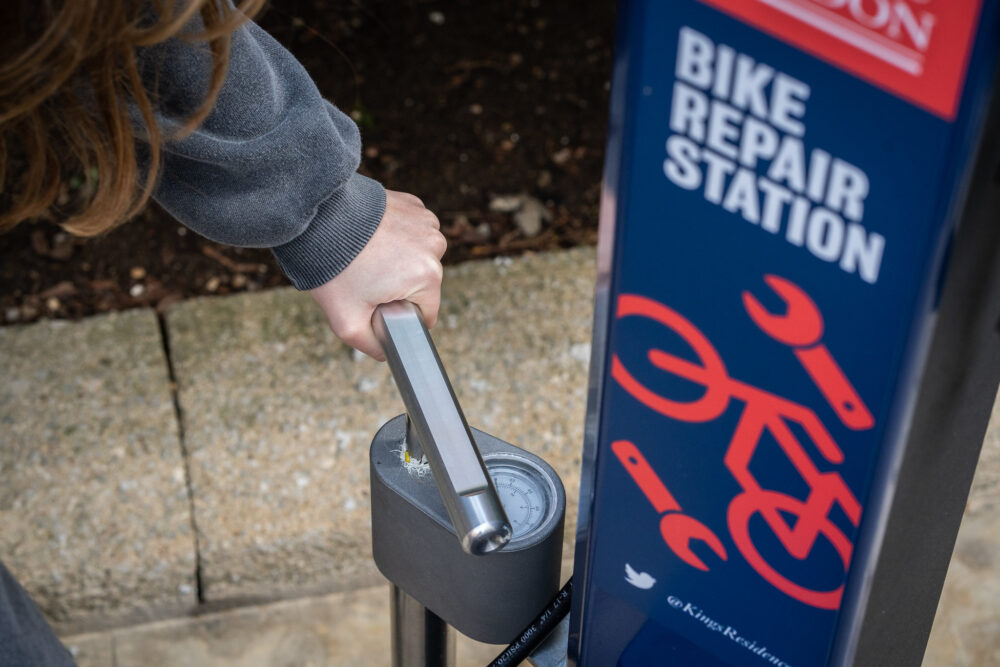 KCL GDSA Residences chose Cyclehoop following similar successful projects undertaken on KCL campuses. Our teams surveyed various locations across two sites, facilitated the eye-catching custom KCL branding, supplied the units and completed the installations. The repair stations offer a dedicated space for bike maintenance, convenient access to high quality tools and a focal point for the cycling community to meet and connect.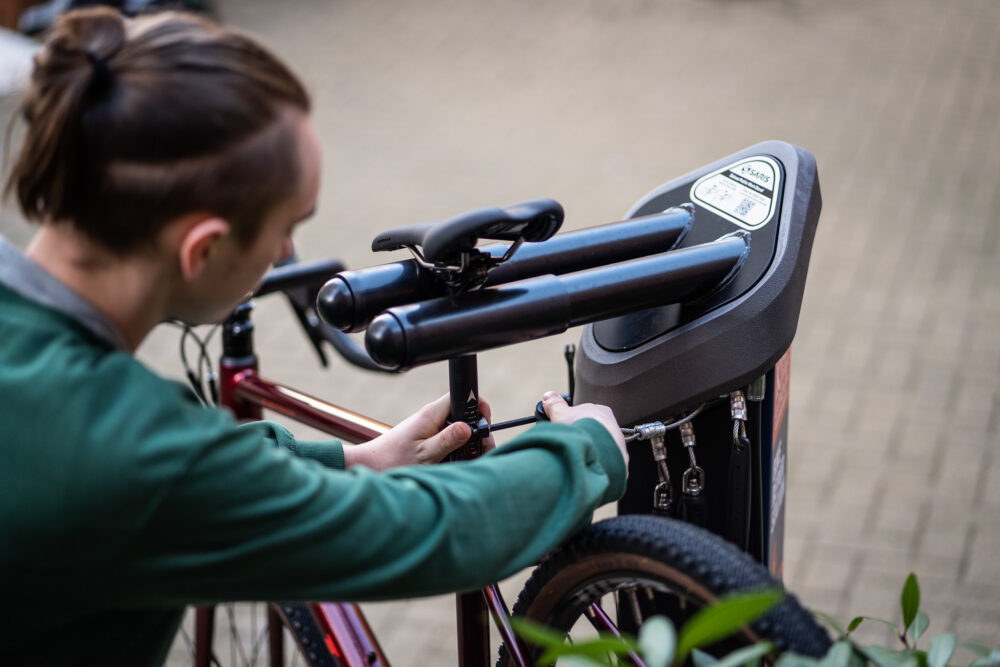 At Cyclehoop, it's our mission to make cycling accessible and convenient for everyone. We're very pleased to help improve cycling provisions for staff and students at Kings College London Residences. For more information on how to kickstart your own Deluxe Bike Repair Station project, please contact our friendly sales team.Contact Us
The bike repair and pump stations are a brilliant asset to enhance our students' university experience. They promote the benefits of cycling and empower students to choose a sustainable mode of transport, helping fight poor air quality and climate change. Cyclehoop managed the project from supply to installation, the whole process was entirely stress-free.

Maddie Jammeh

Residence Manager, King's Residences