Earlier this year we were extremely proud to transform the cycle parking provision for employees and visitors at Guy's and St Thomas' NHS Foundation Trust in London.
Guy's and St Thomas' is one of the largest NHS trusts in England and they are true pioneers in health research with upwards of 500 studies currently running. The trust is renowned for high-quality teaching and education and manages community services across London.
Cyclehoop worked in collaboration with TfL to radically update the parking provision for cyclists at the hospital, with the installation of 36 Jan Kuipers Two Tier Bike Racks. Cyclehoop is the official UK supplier of these Dutch Two Tier Racks. This particular product is ideal for areas tight on space as the tiered system means that less floor space is taken up in comparison to traditional racks. This renders the Two Tier the smart option for maximising cycle parking in confined spaces.
The racks and the entire project received positive feedback. Sustainability Officer for the trust, Teresa Agudo, was very pleased with the delivery of the project, commenting:
"Cyclehoop provided excellent customer service and were very flexible in terms of installation date. The design is really good too."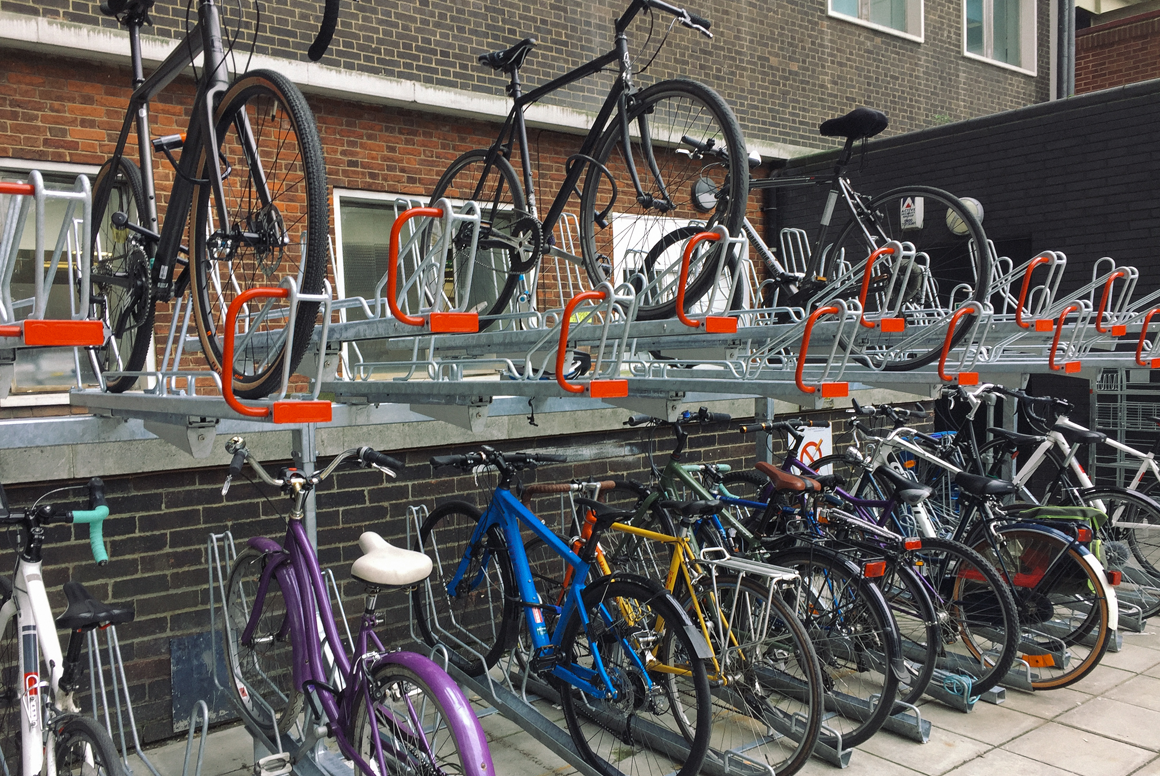 Crucially, this project has made it easier for people to visit their loved ones in their hour of need:
"Before this installation, there was limited parking facilities for visitors so this makes a huge impact as we have doubled cycle parking space."
Cyclehoop provided excellent customer service and were very flexible in terms of installation date. The design is really good too.

Teresa Agudo

Sustainability Officer for the Guy's & St Thomas' NHS Foundation Trust