Reallocation of road space can happen considerably quicker and more cost-effectively thanks to a clever new cycle parking product. The Mobility Corral system enables local authorities to provide cycle parking 5x quicker and at a cost saving of around 30%.
City of Westminster in partnership with the New West End Company BID installed the first Mobility Corrals in November on a trial basis to support businesses and visitors returning after lockdown. Project Manager for the BID, Will Dyson, said the provision of safe and sustainable transport infrastructure is important to the vibrancy of the area.
"The new Mobility Corrals protect cyclists and bikes from road traffic, are made of recyclable materials and can include planters to introduce greenery and biodiversity to the streets".
Westminster City Council Transport Officer, Steve Tse, said the city council were pleased to support the project. "Sustainable transport initiatives which improve the public realm play a vital role in bringing people back to the area safely and will help the city meet its net-zero emissions target by 2040."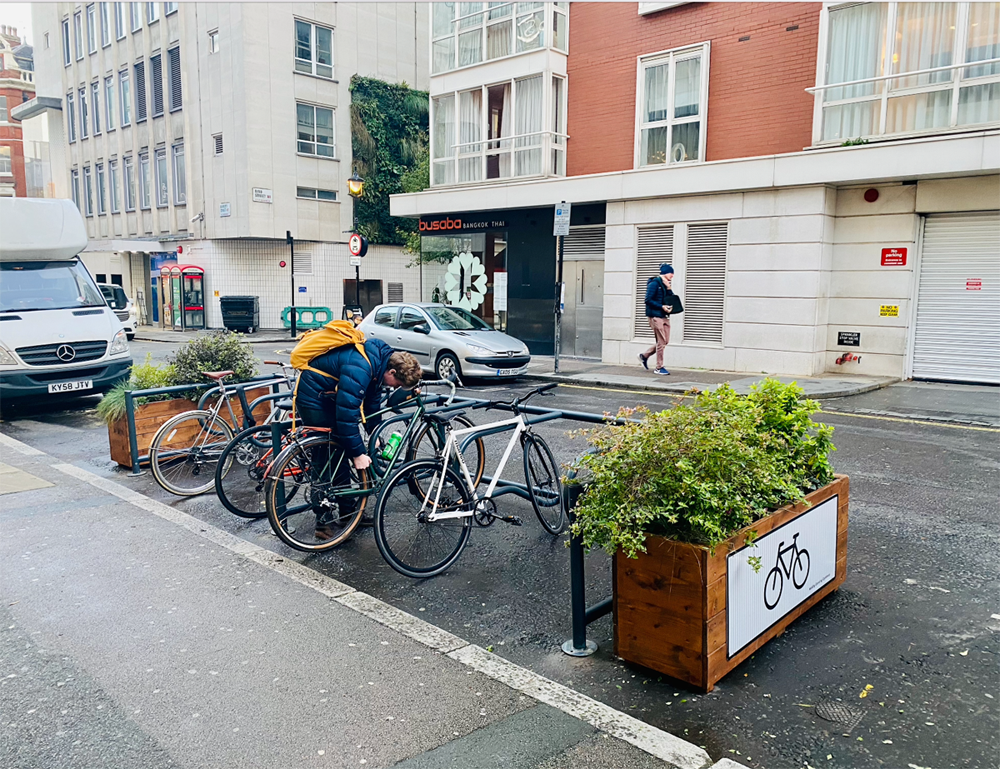 Mobility Corrals don't just cater to standard cycles. The one system can provide parking for a range of micromobility types including shared e-scooter or cycle schemes, family bikes and cargo bikes.
They are made from high quality recyclable steel and can be provided as permanent or temporary infrastructure. A standard corral uses the space of one car to provide twelve cycle parking spaces and can be installed in an hour.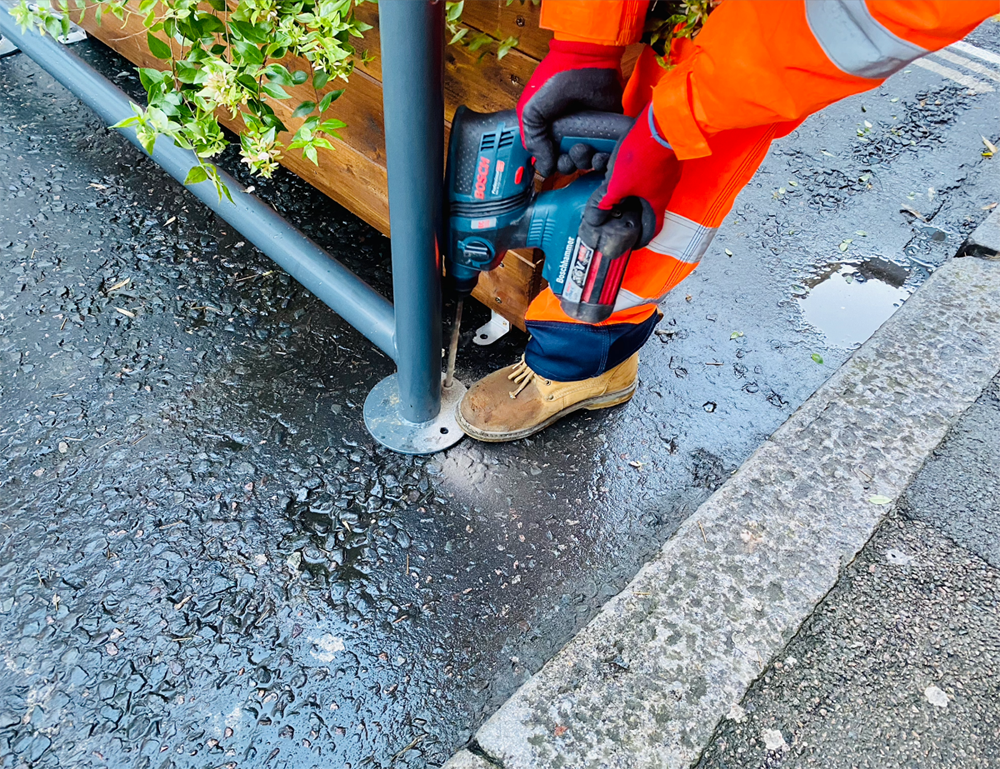 Unlike traditional carriageway cycle parking Mobility Corrals require no digging or concreting 
The city council since purchased two further corrals which are due to be installed in Oxford Street next summer.
A London authority is set to provide a network of corrals this summer and more orders of this scale are anticipated. Last month Cyclehoop won a tender to provide a council with 70 Mobility Corrals to bring order to the borough's shared bike schemes.
Founder Anthony Lau said, "Through innovative design, active travel targets look much more achievable. Councils can now provide cycle infrastructure 5x quicker and 30% more cost-effectively. Healthy streets are just around the corner."
"Sustainable transport initiatives which improve the public realm play a vital role in bringing people to the area and will help the city meet its net-zero emissions target by 2040."

Steve Tse

Westminster City Council Transport Officer