Essex Pedal Power is a community project focused on cycling access and inclusivity. The scheme provides free bikes to eligible applicants along with associated services including training and group activities. Piloting in coastal towns Clacton-on-Sea and Jaywick Sands, the project aims to connect residents with key local services while harnessing the health, wellbeing and social benefits of regular cycling.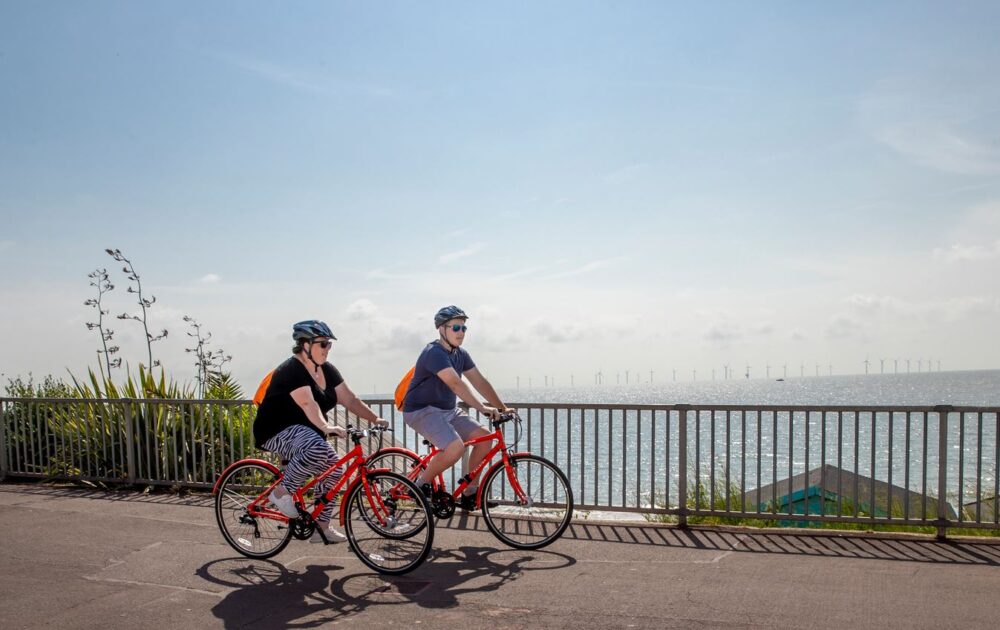 Image courtesy of Active Essex
Parallel to the free bike element of the scheme, supporting infrastructure is vital to make cycling a viable and practical transport solution for participants and regular cyclists alike. Essex Pedal Power identified seven key public locations including the train station, library, community centres and schools as prime destinations for cycling journeys. The challenge was to provide high quality, cost effective cycle parking, and to publicise each site as cycle friendly. The answer came in the form of our Bike Ports; robust parking racks with eye-catching bike icon facias.
Cyclehoop were commissioned to supply and install six Bike Ports and two Bikehangars. Custom orange powder coating and vinyl wrapping match the colour of the Essex Pedal Power branding and their distinctive orange bikes. All six Bike Ports were installed in just two days, owing to the innovative self-supporting design and the vast experience of our fitters. The Bike Port's unmistakable appearance instantly identifies each site as a bike storage space, while the striking orange hue fosters affinity with participants. As a component of the Pedal Power scheme, the Bike Ports help residents access important local facilities, quickly and conveniently in a healthy and sustainable way.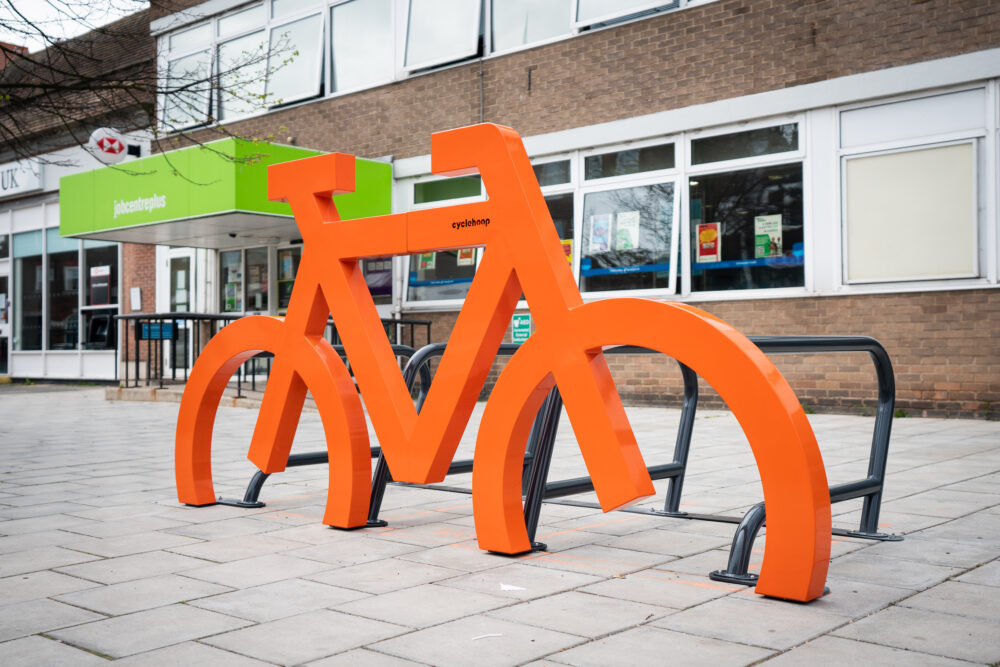 As a result of the success of the pilot scheme in Jaywick Sands and Clacton-On-Sea, which launched in June 2021 and has distributed over 90 bikes to the local community, the scheme will be rolled out in Colchester, launching Summer 2022. This is only the beginning, with further locations planned across Essex as a direct result of the overwhelming support and benefits delivered to the local community.
Cyclehoop are very happy to make such a positive contribution to Clacton and Jaywick residents as part of the Essex Pedal Power scheme. If your organisation or project requires cycle storage or infrastructure, our team will be delighted to offer our expertise and experience. Contact Us
The feedback has been extremely positive; stakeholders have been impressed with the impact the orange bike ports are having in the area.

Kris Radley

Essex Cycling Strartegy Leader