This week our Car Bike Port made its first appearance in Portsmouth, demonstrating their continuing commitment to supporting sustainable modes of travel. Our installers headed down south to get cracking on installing Portsmouth's first Car Bike Port on Albert Road.
Did you know that one car parking space can provide parking for 10 bicycles? Why don't you go see for yourself?
Our Car Bike Port is an ideal solution for cycle parking, and also temporary bike parking at events. We really hope that Portsmouth enjoy it, and that it encourages more people to cycle!
"I am so pleased with it. I hope our Portsmouth residents will flock to it and use it!"
Cellestine Jeacock, Portsmouth City Council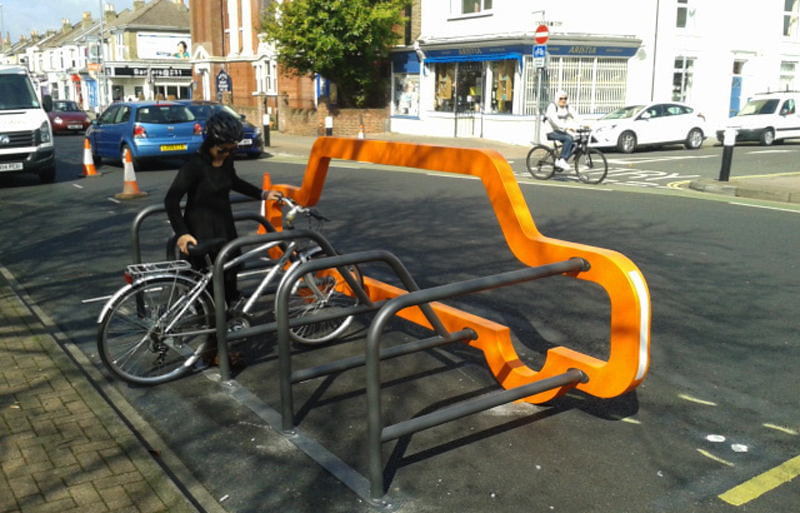 Let's Ditch the Car and Start Cycling! Find out more about our Car Bike Port here.