As cyclists themselves, our specialist cycle insurance partner Bikmo knows the happiness that comes from riding a bike, whether for work or play. Based on their experience, Bikmo has created this ultimate guide to commuting by bike for Cyclehoop members.
The steps below can help make your cycling commute as safe and stress-free as possible.
+ Save 10%* on Bikmo's award-winning insurance policies as a Cyclehoop member! Click here to access.
1. What bike to use
Bikes with clearance for mudguards are invaluable to avoid getting a wet behind, essential when commuting in wet weather.
Advances in design and tech mean there is a wide variety of e-bikes and e-cargo bikes available. If you need to transport more than just a backpack or feel the distance you travel is too far for a regular bike – this could be the answer. Using an e-bike is a great solution for people wanting to arrive 'office-ready' and don't want to shower and change on arrival.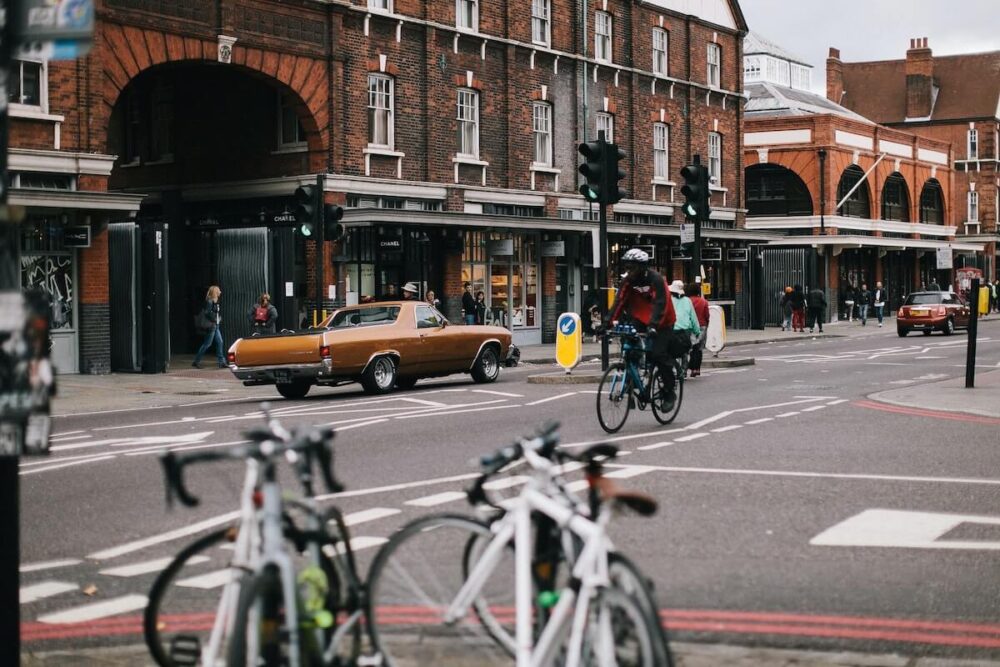 2. Bike lights
With 15% of accidents occurring in dark and low light conditions, it's important that you invest in lights for your bike. Being seen by other road users and pedestrians helps prevent collisions and can light your way in poorly lit areas. Reflective clothing, including hi-vis jackets and gilets, or reflective strips worn around your ankles or arms, are additional ways you can ensure you are seen.
3. Helmet and cameras
Although wearing a helmet is not a legal requirement, it can give vital protection if you are involved in an incident. Some people fit helmet cameras that can provide evidence in your defence should you need it.
4. Know your route
Traffic is far heavier and more congested during rush hour. Get to know your commute time and practise your route, prior to the day you ride to work for the first time. When planning your route, look for designated cycle lanes or quieter roads – these are not only safer, but make for a more enjoyable journey.
There are lots of mapping tools and apps available to help with this. Google Maps and City Mapper offer options to select quiet routes.
5. Invest in a Sold Secure rated lock
Theft accounted for 53% of Bikmo's claims in 2021. 76% of our claims were while away from home – so investing in a decent lock is crucial. We highly recommend Sold Secure accredited locks, as they are the premier testing and certification house for security products.
A good, solid D-Lock with an extra cable for the front wheel is an easily transportable security option and won't weigh you down. Read Bikmo's guide on the best type of lock to use and how to lock your bike properly here.
6. Where you park
Make sure you lock your bike to an immovable object when not in use. Cyclehoop's Bikehangars and Cycle Hubs are perfect for this. They're robust, insurable, weather-protected and easily accessible for all kinds of cycling.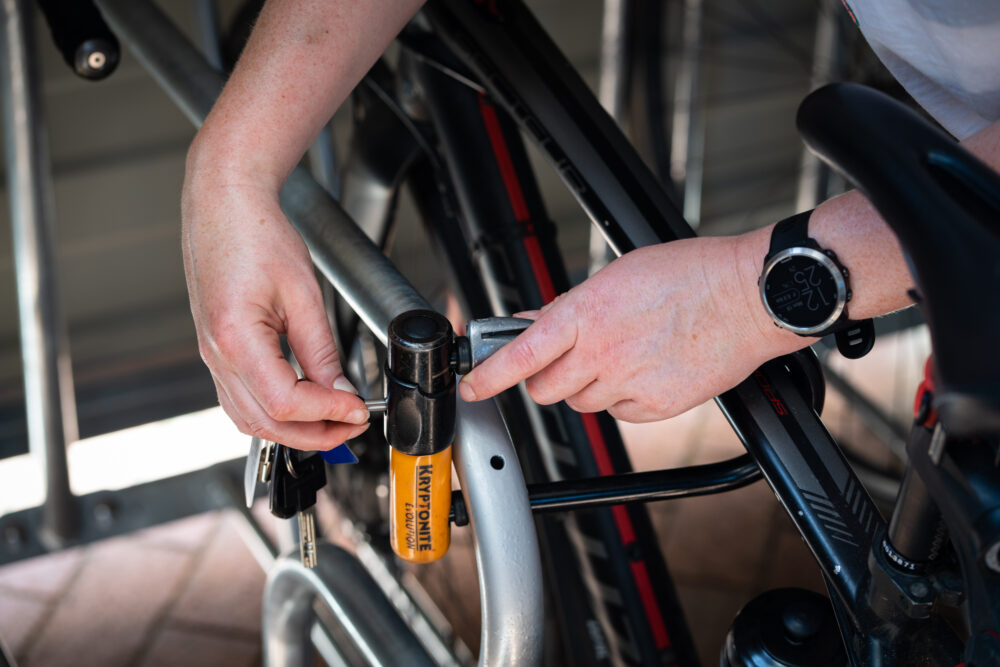 7. Signal like you mean it
Signalling is imperative to commuting safely. Always remember to check over your shoulder early before changing position.
8. Consider cycle insurance
Insurance isn't a requirement when riding a bicycle, however, accidental damage and theft can happen to the best riders.
It's worth noting that most home and even specialist cycle insurance doesn't cover bikes away from home or in a Bikehanger. There's often a time and distance limit from your home as well.
That's why Cyclehoop has partnered with Bikmo; to offer cycle insurance with 24/7 Bikehangar parking as standard for Cyclehoop members, as well as an exclusive 10%* discount on award-winning insurance that will cover your bike, headgear, accessories and much more.
Plus, if you're insuring an e-bike or e-cargobike, you'll benefit from an additional 25%* reduction on your premium compared to regular cycles! Simply tick "e-bike" at checkout.
We look forward to seeing you on the commute!
*Minimum premium £3.73/mo and policy wording applies. This promotion is provided by Bikmo Limited, 1 Minerva Court, Minerva Avenue, Chester, CH1 4QT, who are authorised and regulated by the Financial Conduct Authority ref. 745230