The rise in popularity in cycling is keenly felt across the UK. The number of journeys taken by bike each day has increased almost every year since 2008. With two million people cycling every day, it is clearly becoming a popular and sustainable travel choice.
This is also happening in universities across the country, with more students and staff taking two wheels for that daily journey. However, an NUS study that investigated student attitudes towards cycling found that the challenge of not having safe places to lock their bikes was becoming a key barrier in getting students riding bikes.
At Cyclehoop, we are constantly striving to make cycling more secure and convenient by designing cycle parking solutions to tackle these challenges and break down the barriers to people cycling. In 2018, we designed and delivered two major cycle hubs for the London Borough of Enfield, each providing cycle parking for 50 bikes and three accessible bikes. Prior to this, we delivered our largest ever install of two-tier cycle parking at Cambridge University. This provided 678 cycle parking spaces for over 150 departments, faculties and schools within the institution. Both projects also included a fitting of pumps and repair stands, so that users can make quick repairs and keep their tyres pumped while on the go.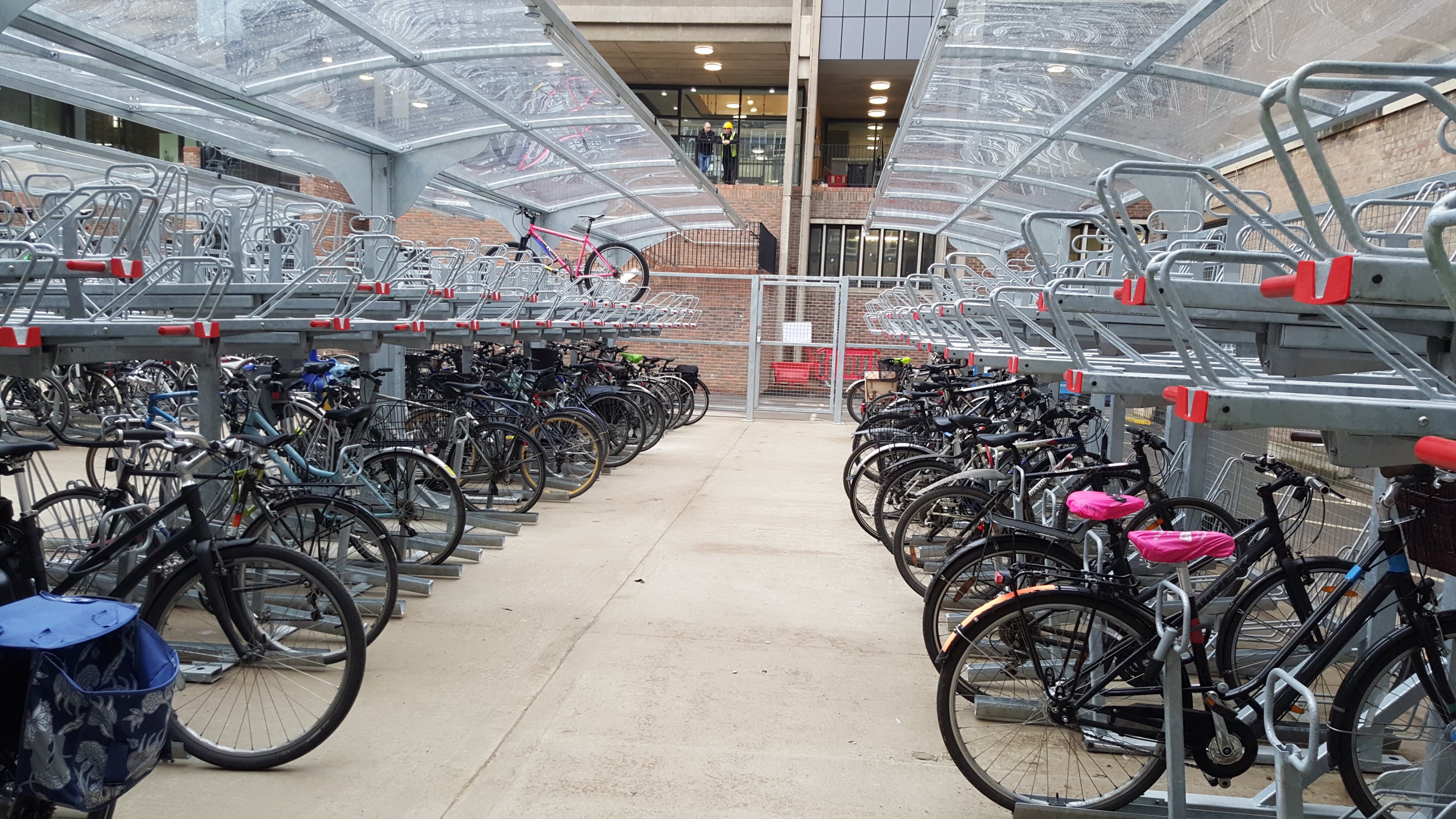 There are numerous benefits to cycling including; physical and mental health, financial savings as well as being an environmental choice that drastically reduces greenhouse gas emissions and pollution. Find out more here. We know that your students and the planet will benefit more from all of the above and we want to help you.
Cyclehoop know that not everyone has the same requirements, so we offer free* cycle parking audits to make sure you get the right project for your needs.
*Cyclehoop's free cycle parking audits are only available in Greater London. For areas outside of London, there may be a fee.
Check out some of our range of products below: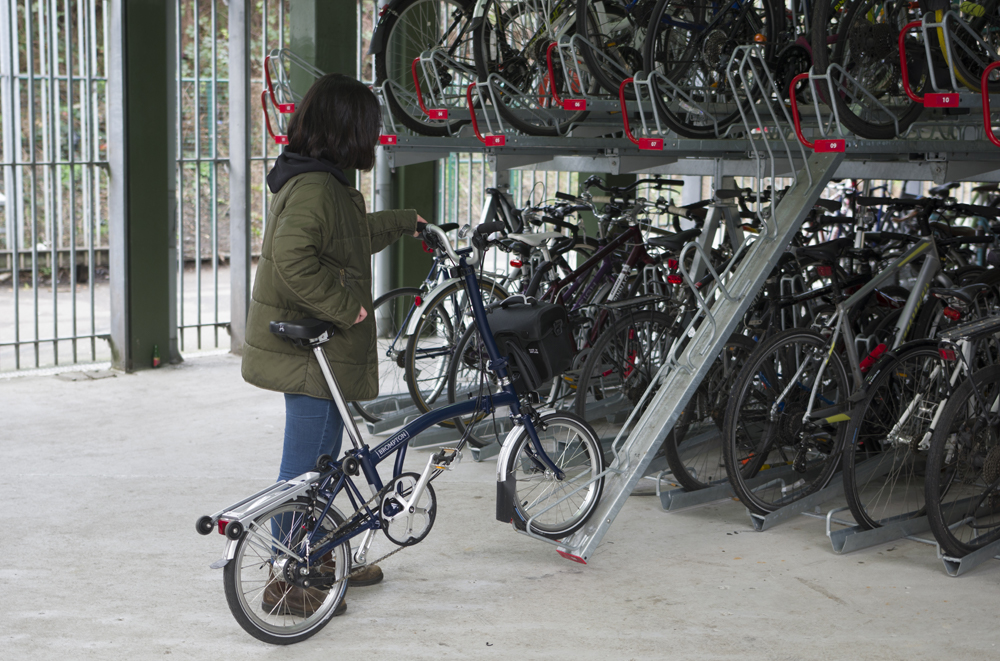 A space saving solution that doubles the amount of cycle parking compared with traditional cycle racks.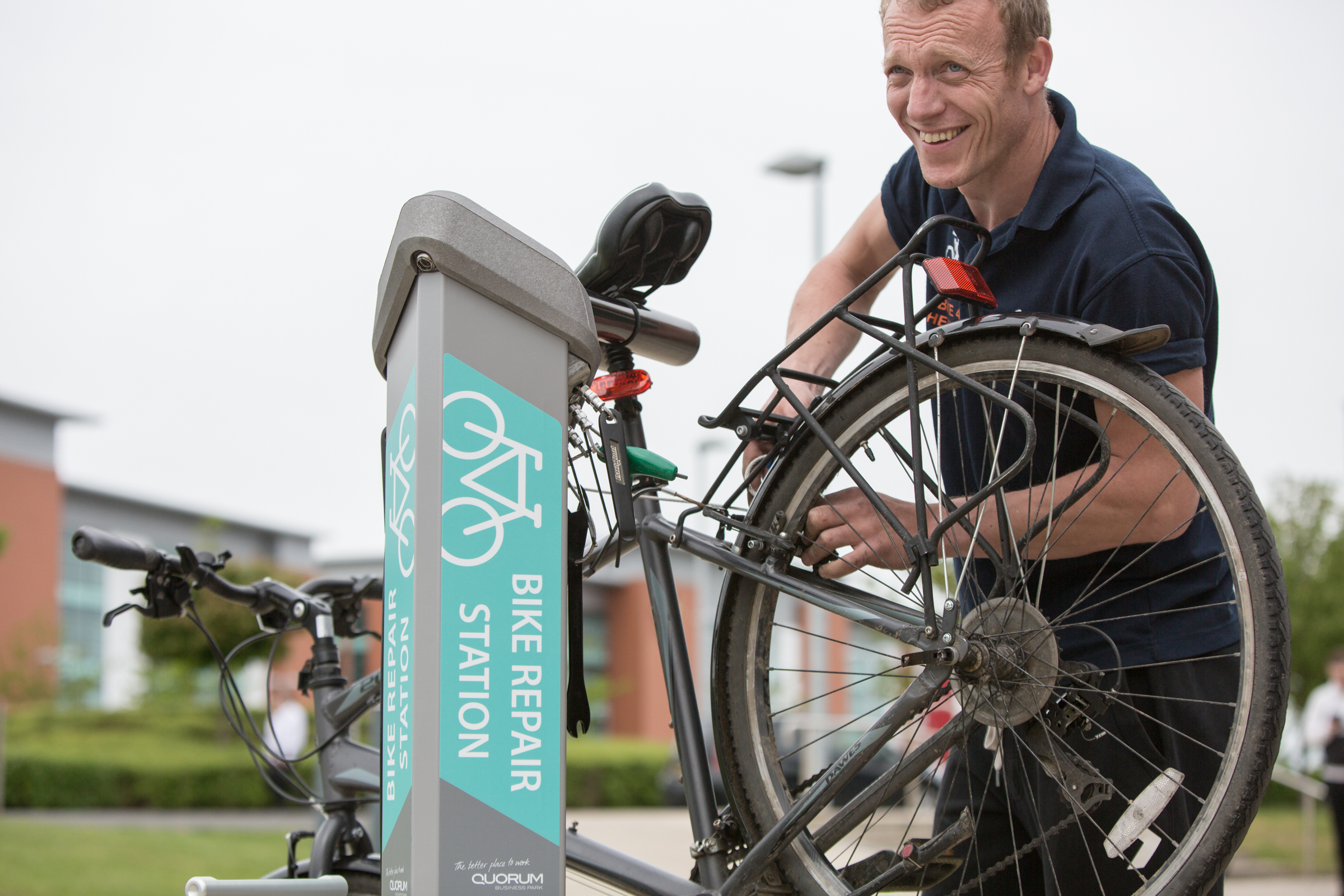 An all in one, robust repair facilities that can be installed in any location, so that quick repairs and adjustments can be made on the spot.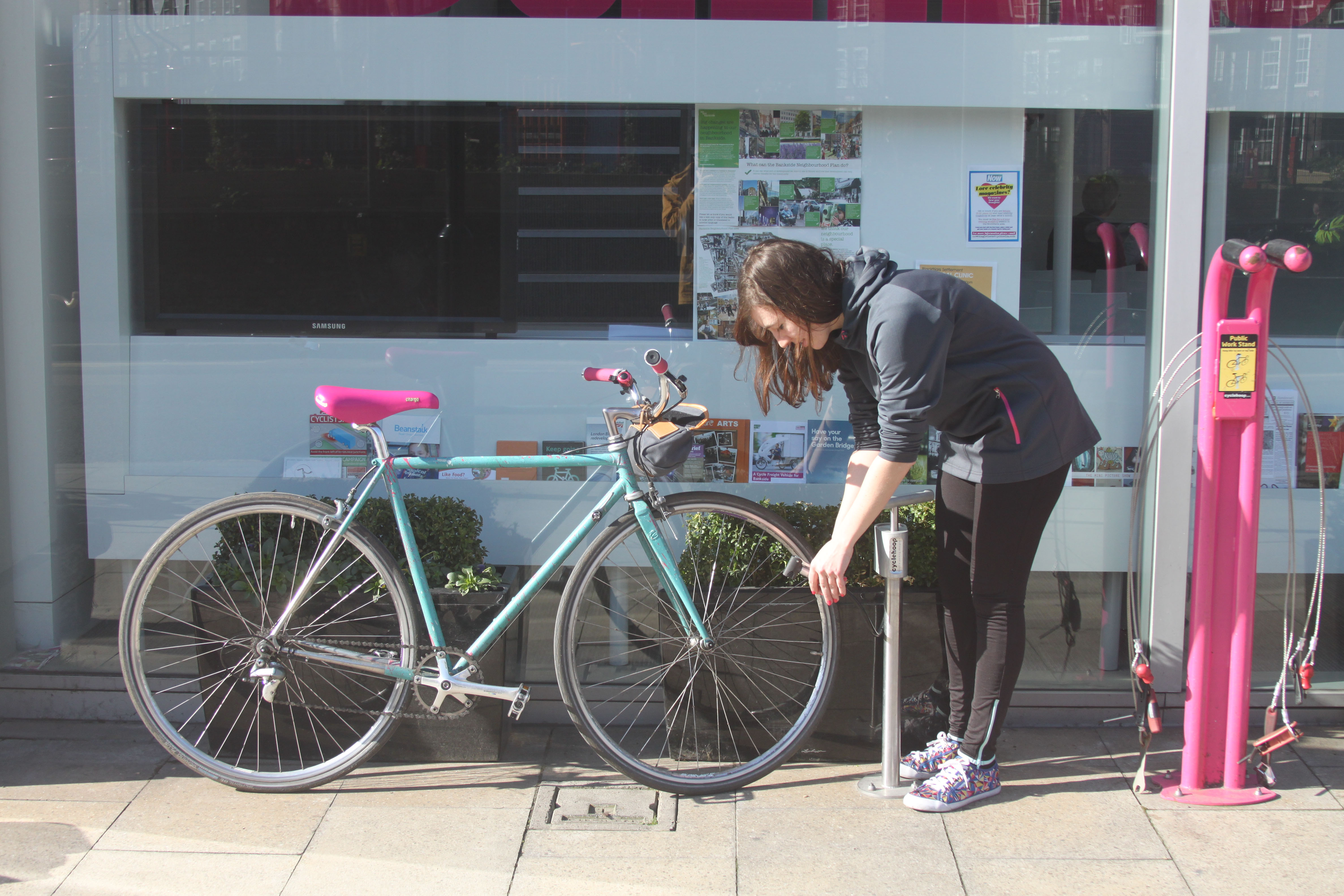 A robust slimline product designed to be installed anywhere offering people who cycle a free facility to pump up deflated tyres.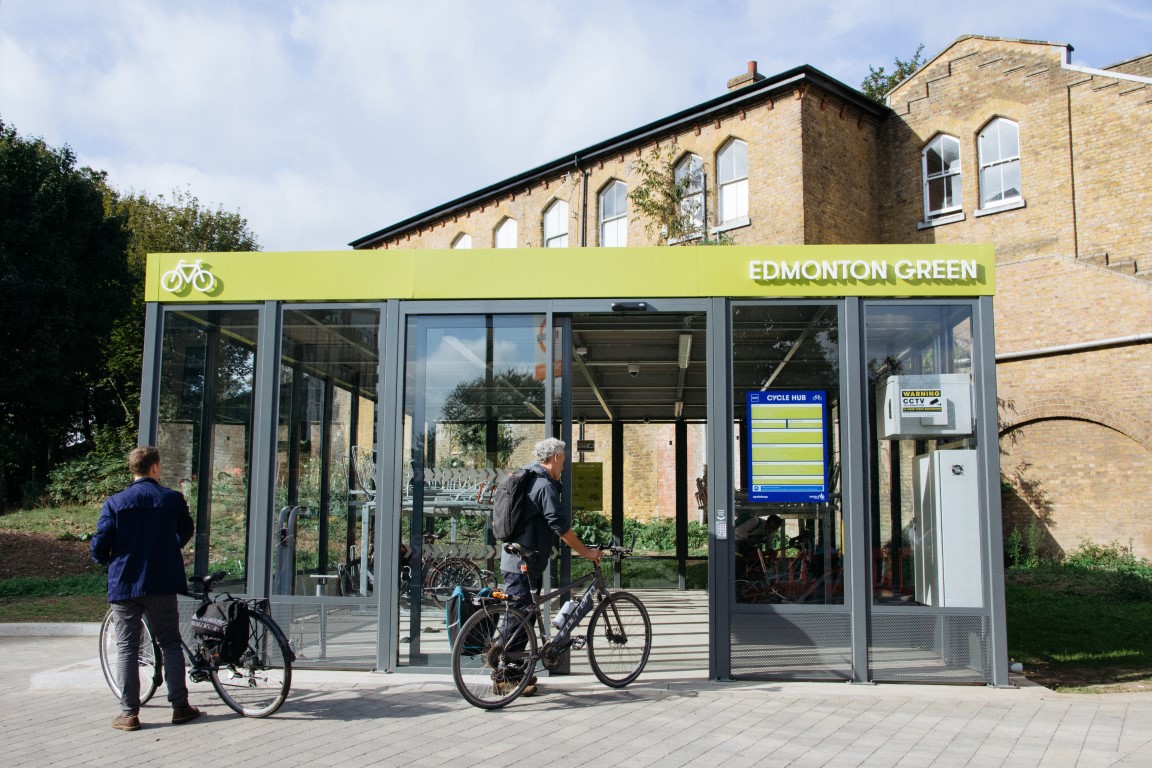 Secure

, covered parking areas where people who cycle can leave their bikes with confidence.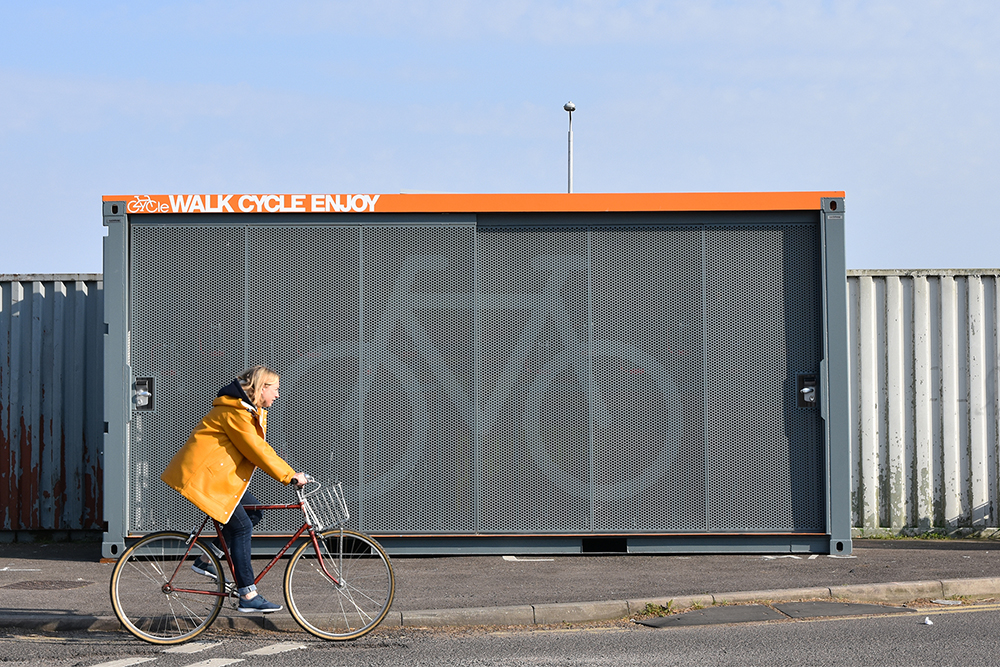 A secure solution to your cycle storage that

can

be easily transported to most locations.
You can call us on 0208 699 1338 or email info@cyclehoop.com.