The winter and cold weather it brings can make cycling tricky. There are lots of things to think about when it comes to commuting on your bike in the winter. It gets dark earlier, and you may come across frost and ice on your travels.
That's why we put together the below info, which includes our top tips for commuting in the cold weather.
Wrap up warm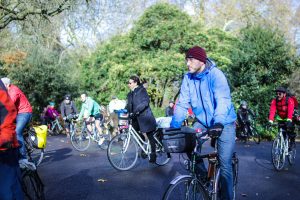 It's important you wrap up and stay warm while commuting in the cold weather. Wear layers – you can always take a layer off if you get too warm in the middle of your commute. A hat or a Buff, a scarf and gloves are all essentials here to counteract the chill.
Be seen – use lights and wear high visibility clothing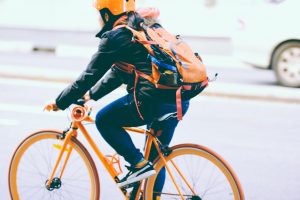 Make sure you're making yourself visible to other road users around you. When you ride a bike in the dark, the law requires that you have lights and reflectors. If you sign up to the London Cycling Campaign, you will get free Beryl Pixel Lights – see below.
Wearing high visibility clothing is another top tip. This will ensure you can't be missed by others while on your commute.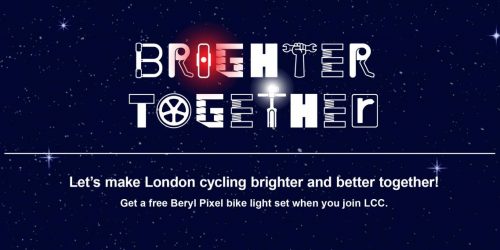 For a limited period and while stocks last, all new Individual and Household London Cycling Campaign members will get a free set of Beryl Pixel Lights worth £36.
As an LCC member, you will help improve cycling across the whole city while enjoying a superb package of cycling benefits.
If you have any further issues, please call us right away on 0208 699 1338.
Would you like to see a Bikehangar near you? Click here to suggest a location.
We hope this helps with your cycle commute this winter. Take care out there.
The Cyclehoop Team