The world's biggest bike ride kicked off in Yorkshire this weekend, working its way to London on Monday 7th July. The excitement has been slowly building over the past few months and Cyclehoop have had lots of fun with their own input for the ride, designing special Tour De France themed cycle racks in partnership with the official supplier of the Jersey- Le Coq Sportif.
Our car bike ports been customised to match the four different Tour de France jerseys colours: Yellow (for the race leader), Green (best sprinter), Red polka dot (best climber) and White (best young rider) have been installed around several viewing spots across London, notably in Covent garden, outside of the Le Coq Sportif seven dials shop.You may have also seen our polka dot versions installed around Leeds and Bradford for the Grand Depart!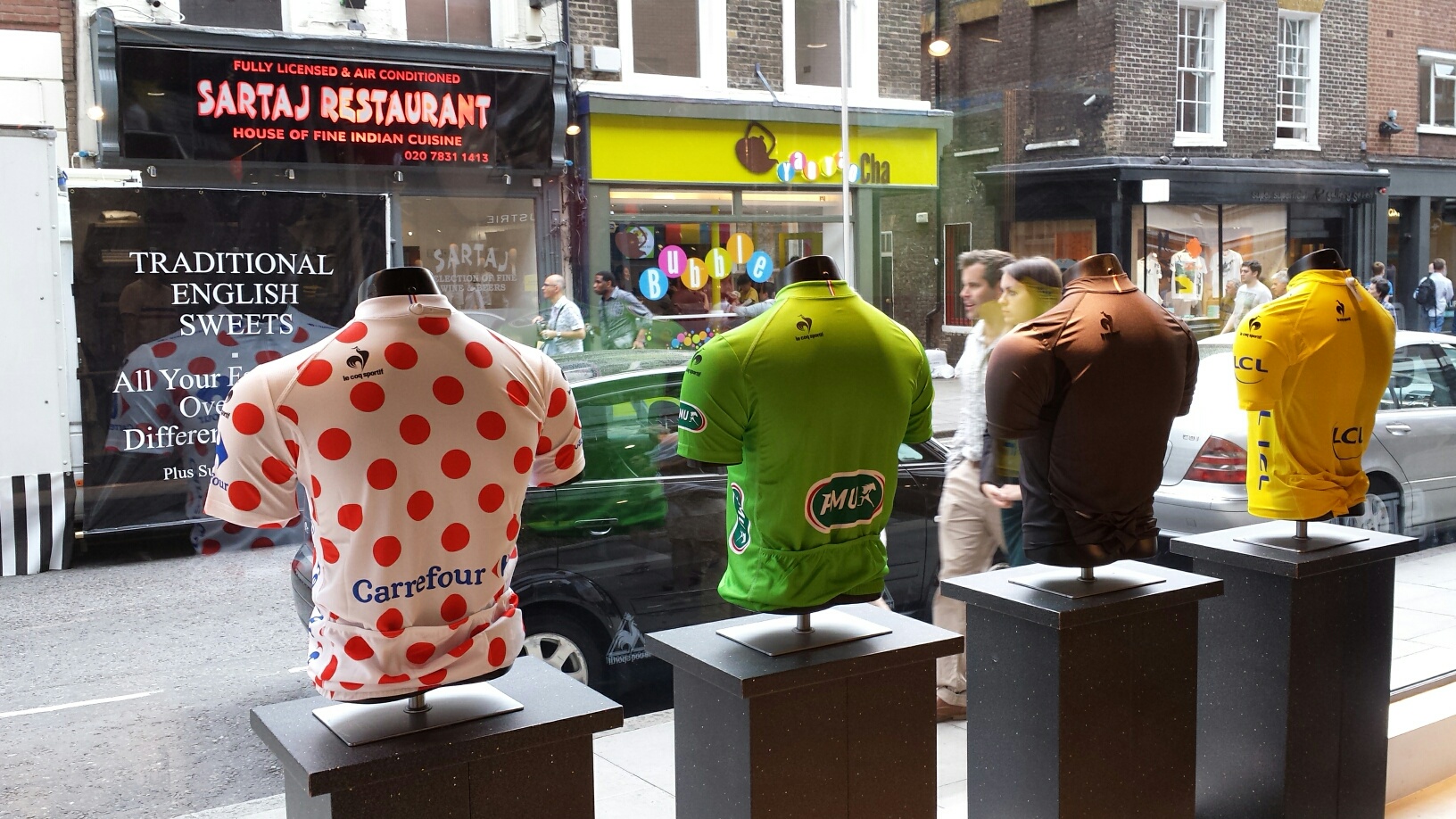 Ben Ari Grant, Marketing & Communications Manager, UK & Ireland said,  "It has been great working with Cyclehoop on this project. With our strong connections to the Tour, it was nice to come up with something for the spectators that links really well to the whole event."
The Car Bike Port promotes the idea that 1 Car Space = 10 Bicycles! Installed on the road within a single car space, it provides a convenient and protected cycle parking area to encourage more people to cycle, whilst conveying the message that bicycles are more space efficient than cars.
It's fantastic to be able to support the most prestigious cycling event in the world by providing cycle parking. We have provided over 300 cycle parking spaces to allow spectators to cycle and watch the race in Leeds, Bradford and London.