We are excited to be working with Richmond council in kicking off a Bikehangar trial that could potentially be rolled out across the whole borough.
On Tuesday the 6th of December we met with Cllr Peter Buckwell, Cllr Stephen Speak, Cllr Jean Loveland, Tim Lennon of the Richmond Cycling Campaign and Carole Crankshaw of Richmond Council to officially launch their first Bikehangar.
The Bikehangar, which has been installed on St. Georges Road in Richmond gives residents of the street an opportunity to have safe on-street cycle parking. It is perfect for those with limited outdoor storage space and offers protection from theft and tough weather conditions. This award-winning design occupies only half of a parking space and can store up to six bicycles. The bike racks inside allows users to lock both their wheel and frame, ensuring maximum security.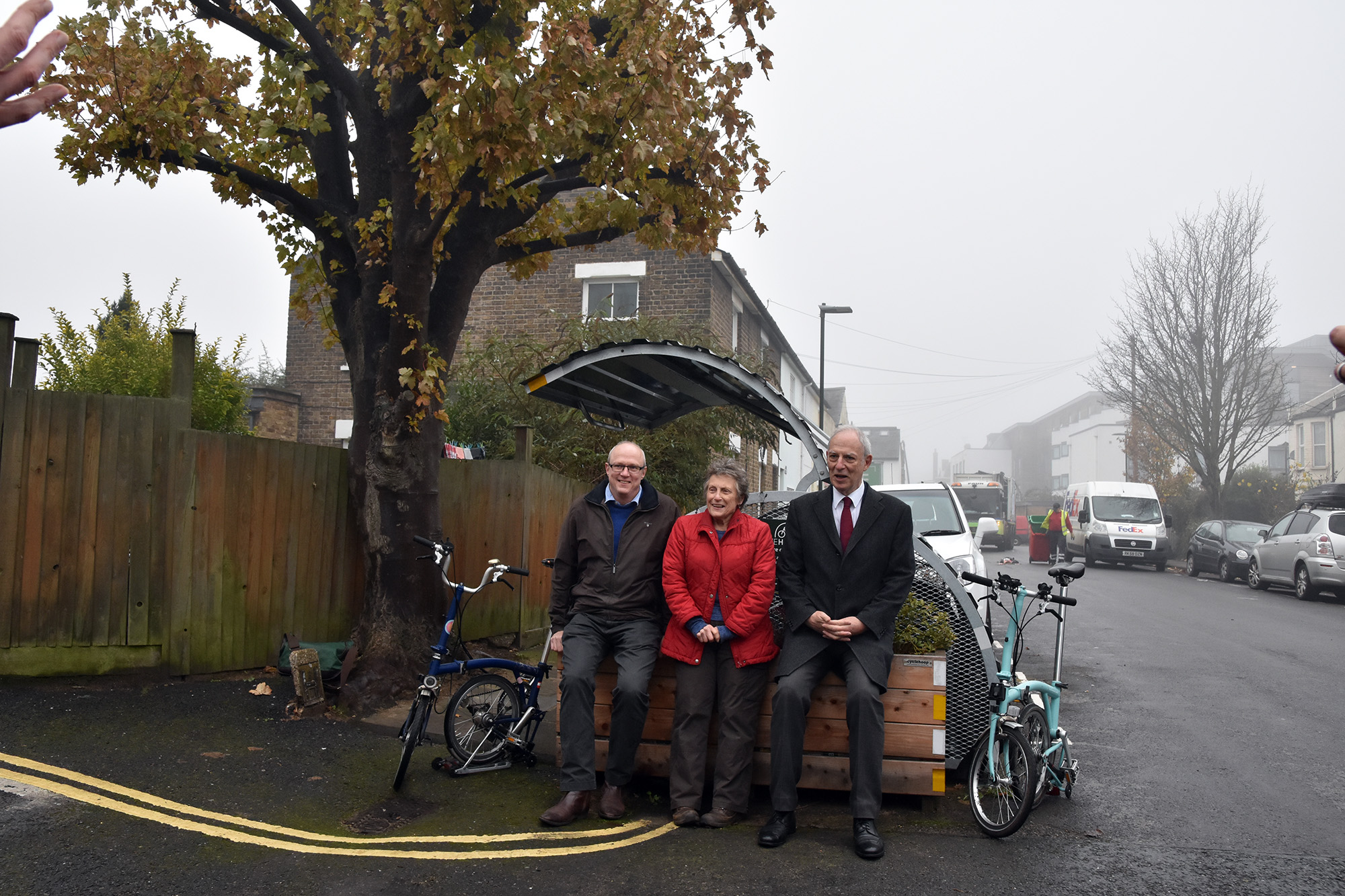 This trial is the result of a successful petition started two years ago by Tim Lennon of the Richmond Cycling Campaign to get safe on street cycle parking for Richmond. He worked alongside the then Councillor for Highways and Streetscene Stephen Speak who represents North Richmond in ensuring the scheme was pushed through. Cllr Peter Buckwell is the now Councillor for Highways and Streetscene and fully supports the scheme.
Cllr Stephen Speak says;
'The best thing about the Bikehangars is for the people who want to take up cycling and don't have space in their own homes. This is the perfect solution and as a council we are very happy to support this and roll this out where residents want.'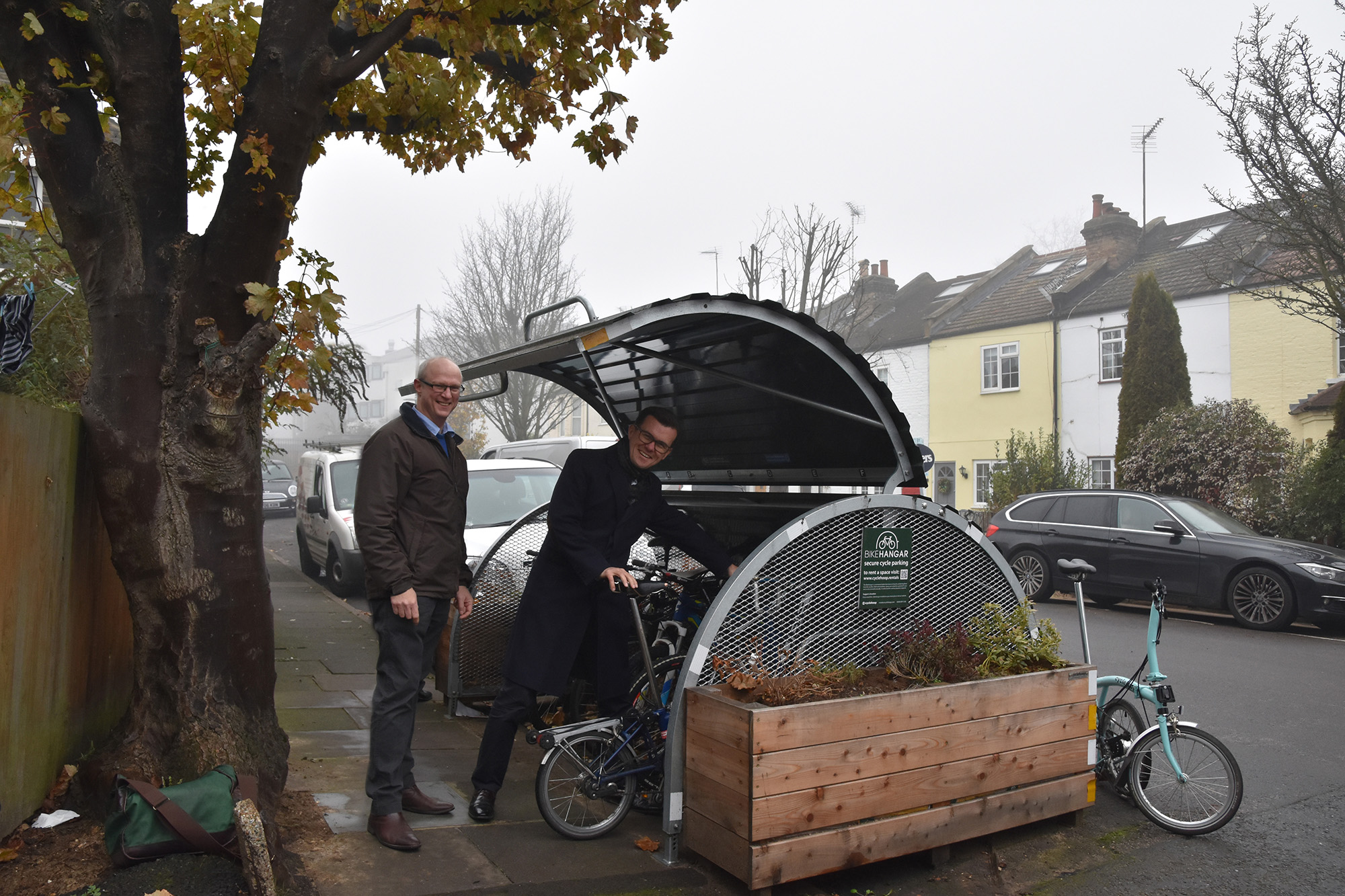 Let's hope this initial success will pave the way for more Bikehangars to be installed across the borough and will encourage more people to ride bikes.
Do you live in the borough of Richmond upon Thames and would like a Bikehangar on your street? You can register your interest and suggest a location here: http://www.cyclehoop.rentals/suggest-location/
This is fundamental in speeding up this process as it provides the valuable data that we need to gain an understanding of the demand for cycle parking in your borough. We use this to work with the council to identify key locations for installing the Bikehangars.
Find out more ways of getting a Bikehangar in your area here: https://www.cyclehoop.com/news/want-to-get-more-cycle-parking-in-your-area/