Back in September, we packaged four customised Car Bike Ports ready to send over to the sunnier climates of Gran Canaria. We are pleased to update on the news that they are all set and ready for use, judging by the pictures they are very much in demand, proving to be a popular addition to the cycling infrastructure in the area. The Technical Office of the Bicycle Plan for Las Palmas are keen to increase cycling as a means of sustainable mobility, helping to reduce air/noise pollution and danger within cities, therefore we are incredibly happy to provide secure and convenient cycle parking for the expanding number of cyclists out there.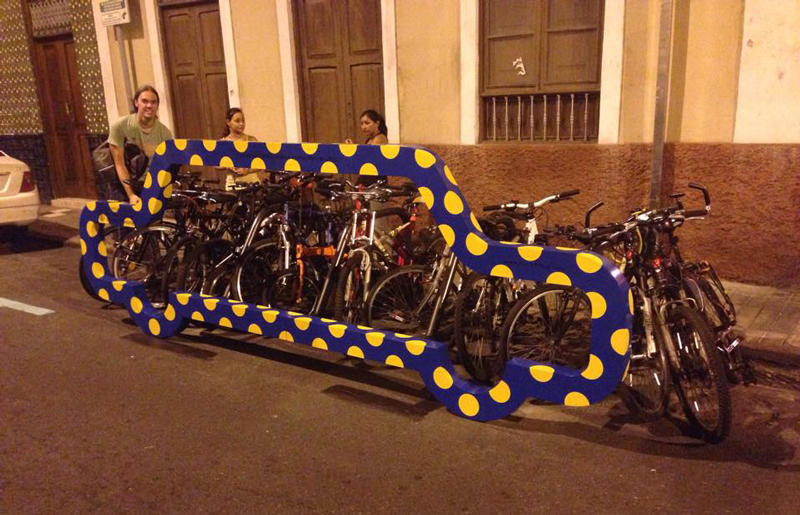 The City of Las Palmas has also invested a lot in introducing purpose built cycleways that ensure you can get from the Port to the Old Quarter, without ever riding in traffic!
Augustin Lorenzo, a representative of the City of Las Palmas said "The Car Bike Ports have been very welcome by all cyclists here, in Las Palmas, Gran Canaria. Everyone is impressed with how original they are. It's been a really worthy purchase."
Find out more about our Car Bike Ports by contacting us here.