For the fourth year in a row, Cyclehoop are proudly sponsoring Love to Ride in their Cycle September campaign.
Cycle September is a month-long workplace competition to see who can get the most staff to try riding a bike. This year has been made extra special as it's now global – organisations are competing worldwide, meaning the competition is getting tougher.
As part of this, Cyclehoop will be providing some cool prizes that will entice organisations and their staff to take part and will help them get their workplaces more equipped for cycling.
Cycle September has a special place in the hearts of the team at Cyclehoop, which is why we love to be part of it every year. We've seen the impact of this competition on cycling and want to see it continue to grow, which is why we are providing products that break down the barriers people face to cycling.
OUR PRIZES WILL BE AWARDED PER CATEGORY AND INCLUDE: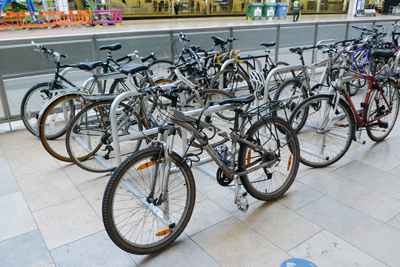 Winners in this category of 2000+ employees win a 5-stand toast rack, creating cycle parking space for 10 bikes.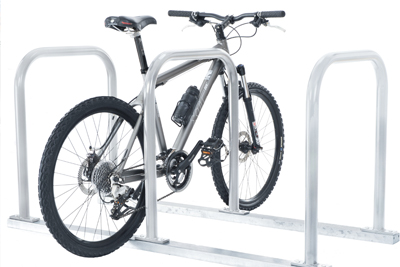 Winners in this category of 500 – 1,999 employees win a 3-stand toast rack, creating cycle parking space for 6 bikes.
Our Toast Racks are a simple inexpensive cycle parking solution that can be installed in almost any location. Made from galvanised mild steel, this solid welded construction is simply bolted to an existing surface making it easy to install. Each rack has multiple locking points ensuring the bikes are secure.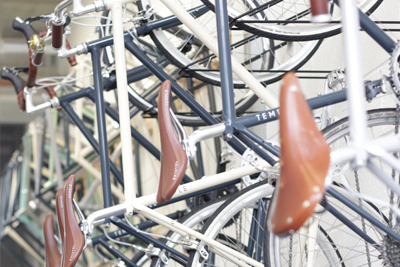 Winners in this category of 200 – 499 employees win 5 of our Vertical Bike Racks. The Vertical Bike Rack is an affordable space saving cycle storage solution which enables the bike to be vertically mounted to any surface. This lightweight and slim product is made from 8mm steel rod, is easy to mount and takes up very little space when not in use.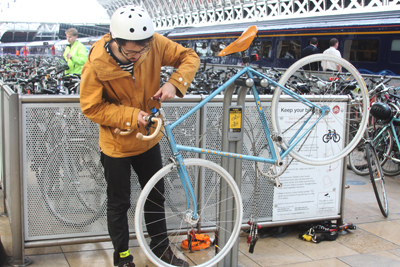 Winners in this category of 50-199 employees will win a Public Repair Stand. The Public Bike Repair Stand is a robust, multifunctional amenity offering cyclist a free facility for repairs and can be installed in any location. This innovative product features a stable universal bike mount and eight tools to easily make repairs on the spot.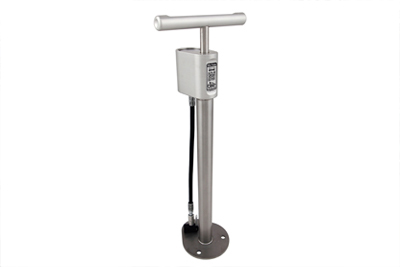 Winners in this category of 20-29 employees will win an Indoor Bike Pump. The Indoor Bike Pump provides cyclists with a convenient facility to pump up deflated tyres. This easy use product features a solid stainless-steel piston rod, smash proof gauge and braided steel hose providing maximum theft resistance and making it resilient to frequent use. The pump head is compatible with both Presta and Schrader Valves, perfect for any type of bike.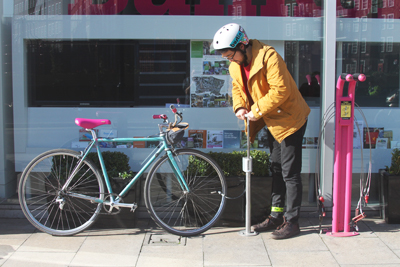 Winners in this category of 7-19 employees will win our Compact Public Bike Pump. The Compact Public Bike Pump is a robust slimline product designed to be installed anywhere offering cyclists a free facility to pump up deflated tyres. This durable product is constructed from stainless steel with a steel braided core hose and an impact resistant gauge cover making it an ideal product for continuous public use and reduces its risk of vandalism.
Visit Love to Ride to find out more about how you can win these awesome prizes.