Cyclehoop's Cycle Parking Rentals Scheme is the largest cycle parking network in the UK. Our award-winning Bikehangars, Cycle Hubs and Bikelockers provide effective protection from tough weather conditions and theft. Over 1,500 Bikehangars, 3 Cycle Hubs and 500 Bikelockers have been installed across the UK to date, providing secure bike parking for over 9,850 people.
Cyclehoop work with councils, housing associations and businesses to provide a fully comprehensive package including installation, management and maintenance of the units. Our 10 years of expertise can guide you on the most suitable locations for your units as well as offer support to help you understand where the demand for cycle parking is in your area.
OUR SCHEME INCLUDES: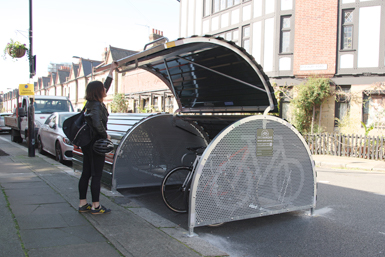 This fully enclosed and secure lockable shelter is fitted with high-density racks and stores six bikes, protecting them from weather, theft and vandalism. The Bikehangar illustrates secure cycle parking standards, in line with TfL's London Cycle Parking Design Standards.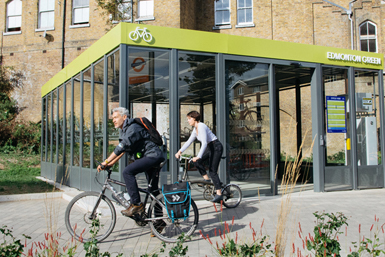 Our customised Cycle Hubs are secure, covered parking areas where cyclists can leave their bikes with confidence. Our Cycle Hubs are fitted with access control, CCTV and lighting. Our most recent Cycle Hubs can be seen in Enfield, Finsbury Park and Paddington Station.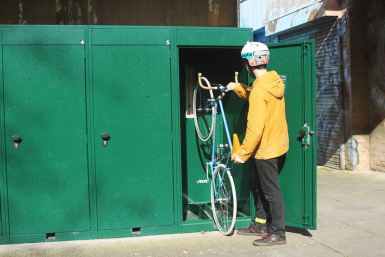 The Bikelocker is a robust and weatherproof solution for storing a single bike as well as bicycle equipment. Its compact design enables bikes to be stored on their back wheel, using less floor space and freeing up valuable space.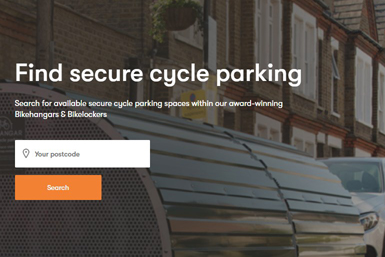 Cyclehoop have developed a website and custom software to manage our membership. Our easy to use website has mapped cycle parking spaces across the UK with a live status for customers to search and apply online.
Our membership is managed by our friendly rentals team and includes dealing with customer enquiries, processing applications, allocating and managing spaces and website management as well as reporting directly to the council.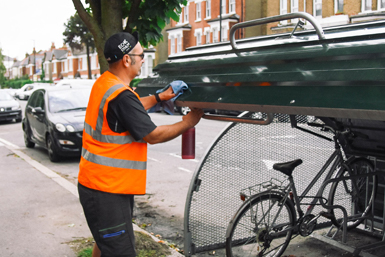 Our fully trained maintenance team provide an integral support service for our products. This ensures that our products achieve their maximum life, as well as minimising costs for any potential refurbishments. This low carbon maintenance service is carried out on a fleet of cargo bikes (within London only). We can work with you to tailor the best maintenance package for your needs.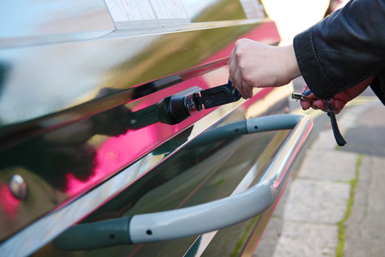 Cyclehoop have a wealth of experience working with councils, housing officers, highway engineers and traffic planners in delivering and project managing the installation of our products across the UK. This service also includes site surveys and drawings to support consultations as well as risk assessments for installations. All of our installers are CSCS trained operatives who are supervised by a SSSTS qualified Project Manager.