Two of our Bike Ports have taken up residence outside the NLA's Building Centre in Central London for the month of August. This fun and eye-catching design is designed to fit in one car parking space and provides space for up to 8 bikes as well as sending out a direct message about the importance of Space for Cycling.
The installation of these Bike Ports coincided with the annual Active Travel Summit which was hosted at the Building Centre. This year's focus was on a healthier future for London and included speakers such as Heidi Alexander, Deputy Mayor for Transport as well as Dr Rachel Aldred, a Reader at the University of Westminster. It brought together those working towards a healthier London for updates on recent strategies and projects. We're glad to make sure that delegates had something secure to lock their bikes to for this awesome event.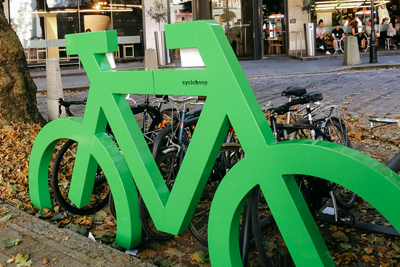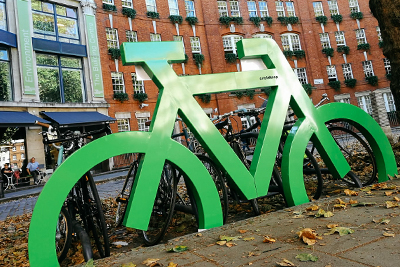 This quick and easy to assemble product is great for permanent and temporary solutions. It is also a great way to test the demand for cycle parking in your area, as it can be used a barometer to determine where to install cycle parking (Hackney Council currently have three of our Car Bike Ports roaming around the borough to test the demand for use).
We hope you take some time to visit and check out our cool cycle parking.