Here at Cyclehoop, we feel pretty strongly about getting more people on bikes, and promoting better cycling infrastructure. Cycling is good for the environment, improves your health, saves money, and in many cases is a more efficient way of urban commuting. We also know that in densely populated cities where space is at a premium, it is well known that car parking spaces are an ideal place for cycle parking. What's great about this, is that it promotes more bikes and less cars.
This is why we design products that not only provide you with a safe place to park your bike, but that also send direct messages to promote cycling. Here are two products to tickle your fancy today.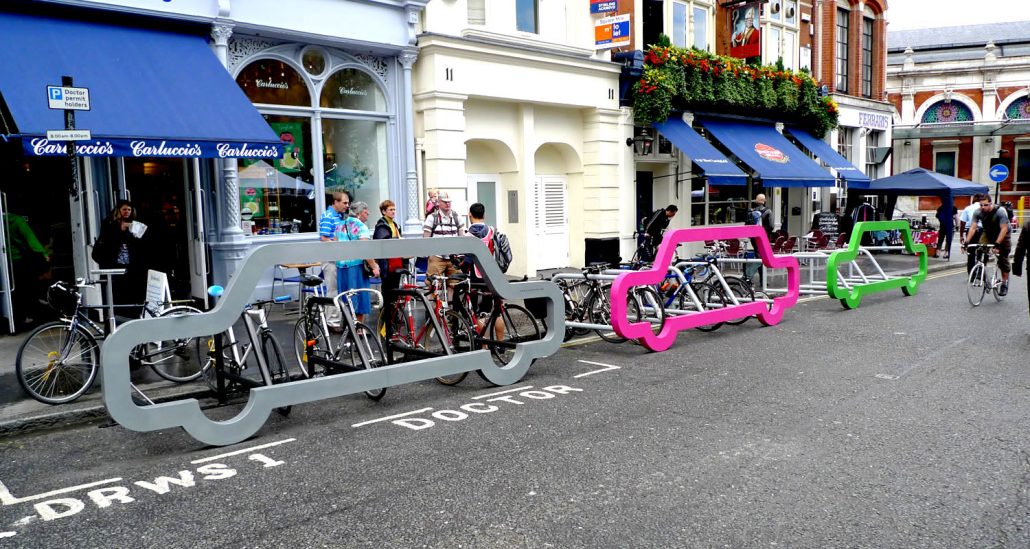 Our Car Bike Port is our best example of the space efficiency of bikes. Designed in 2010, it is still our favourite product, as it provides space for ten bikes in one car parking space (yes, ten!). We designed it with a sense of irony, using the outline of the car to send a strong message, but also to protect the parked bikes from any potential car strike on the road.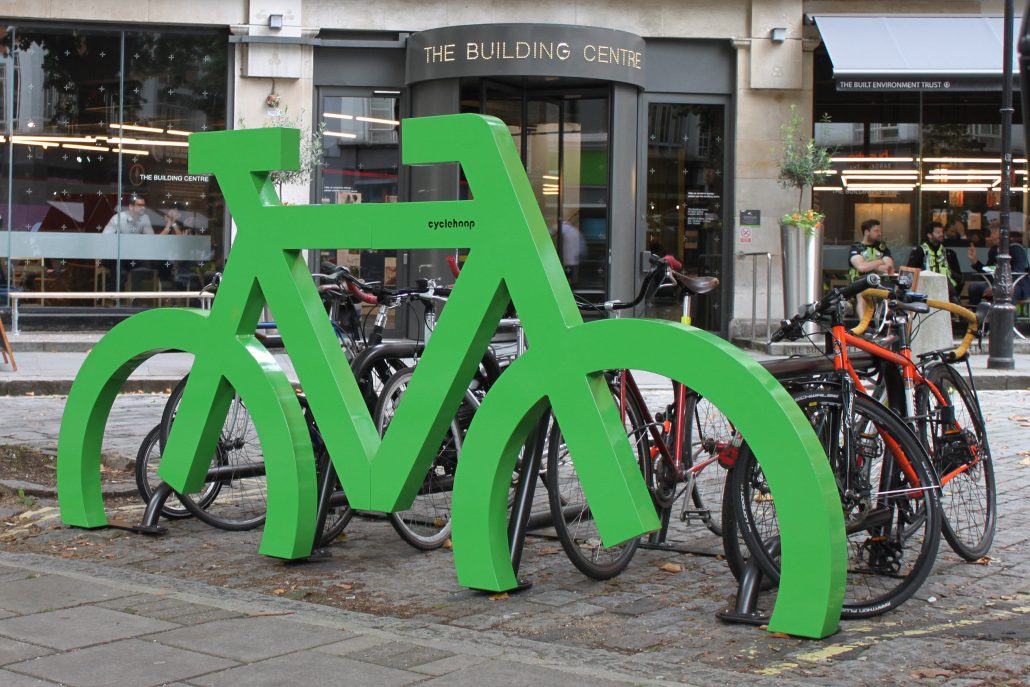 Next up is our Car Bike Port's younger cousin, the Bike Port. We introduced this to the market in 2017 to send a strong message about the importance of Space for Cycling. It is highly visible at a distance and provides cycle parking for up to eight bikes.
Both products can be used for both permanent and temporary cycle parking and each of them can be customised to suit your branding. They are so easy to install and transport that you will often see them installed at events, as well as dotted around the UK and Europe. Possibly one their most unique uses have been how local authorities in the UK have been using them as a tool to measure the demand for cycle parking by rotating the products across their boroughs.
Check out some of the cool places our Car Bike Ports and Bike Ports have been installed in the UK and around the world.
Bratislava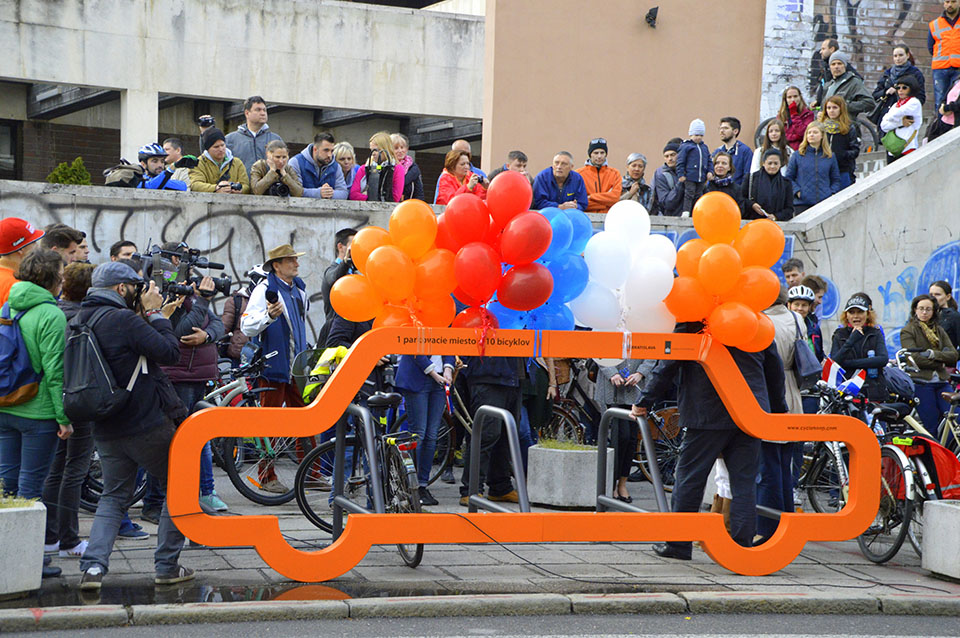 Lithuania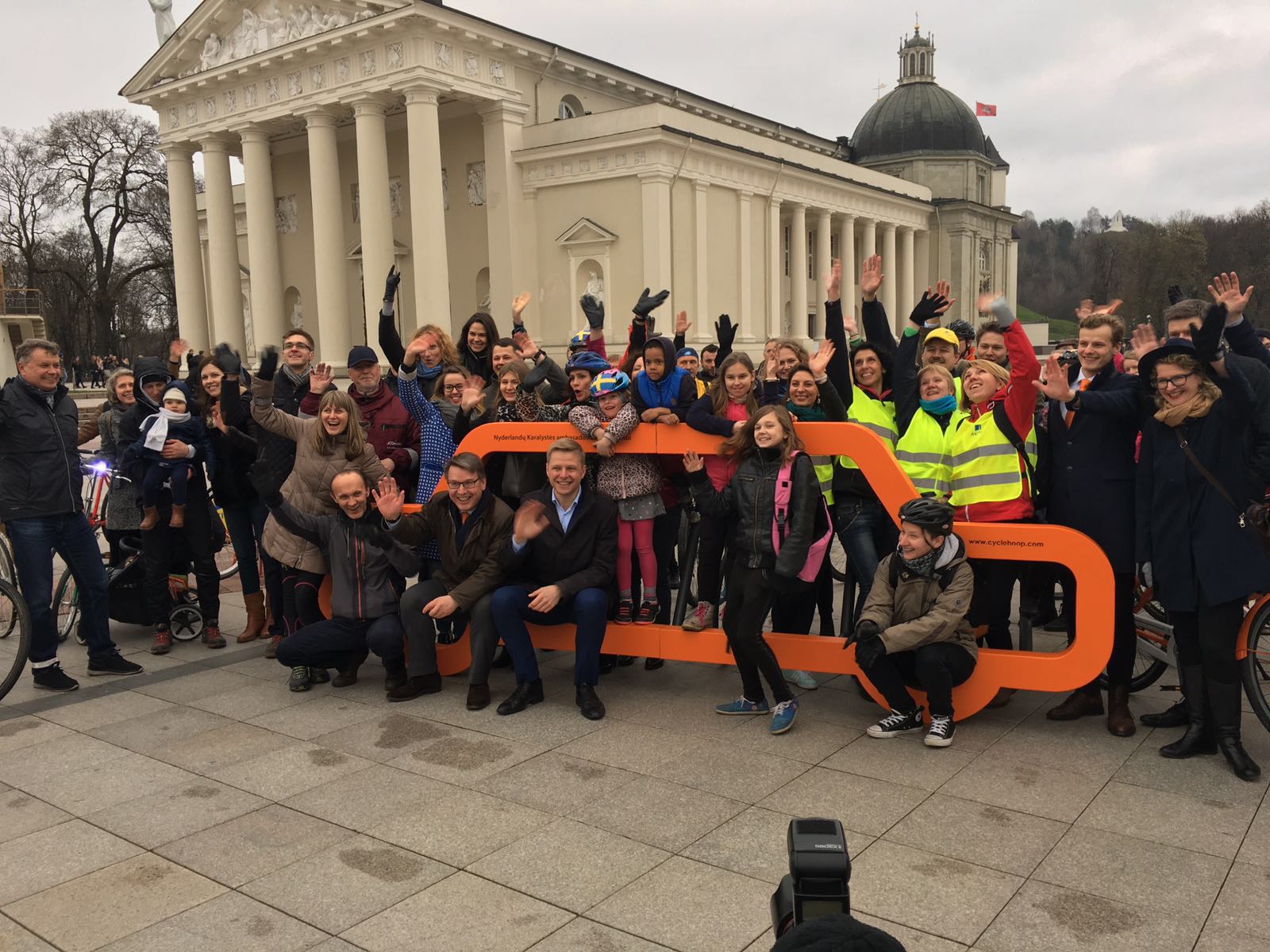 London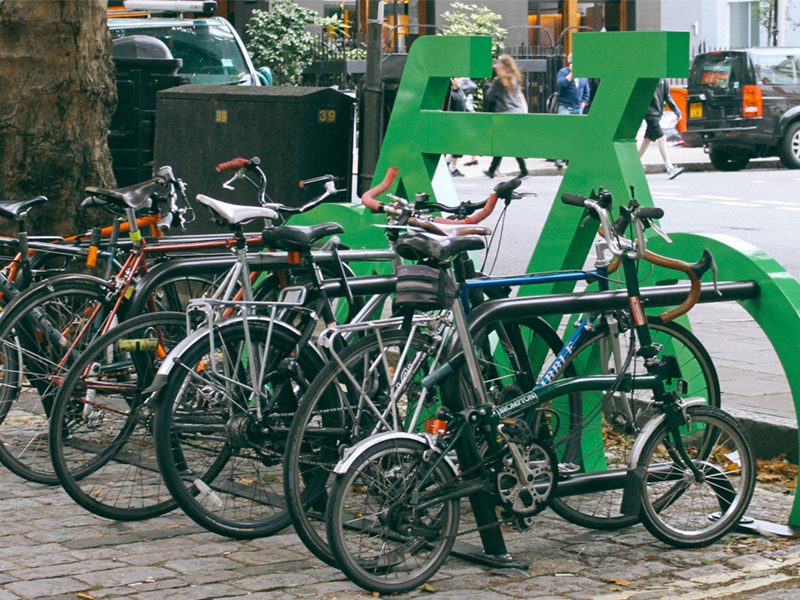 Yorkshire