Cyclehoop are celebrating their 10 years of business this year and would like to thank all their friends, clients and supporters for achieving this milestone.
The journey began when MD, Anthony Lau's bike was stolen from a lamppost, inspiring him to design the Cyclehoop. The Cyclehoop went on to win the 'Reinventing the Bike Shed' competition and the business was up and running in 2008. The first batch of Cyclehoops were installed in the London Borough of Islington and today more than 2,000 Cyclehoops are installed on streets all over the world.
Today, their range of innovative cycle parking solutions have expanded to cycle stands, shelters, hubs, pumps and repair stations. These award-winning products have been installed around the world helping cities become more cycle friendly, healthy and sustainable.
In 2013, the Bikehangar made its first appearance in the London Borough of Lambeth. This award-winning shelter provides secure cycle parking for six bikes in a half a parking space, making it perfect for densely populated areas where space is limited. This won the 'Cycle Parking Award' at the British Parking Awards 2014.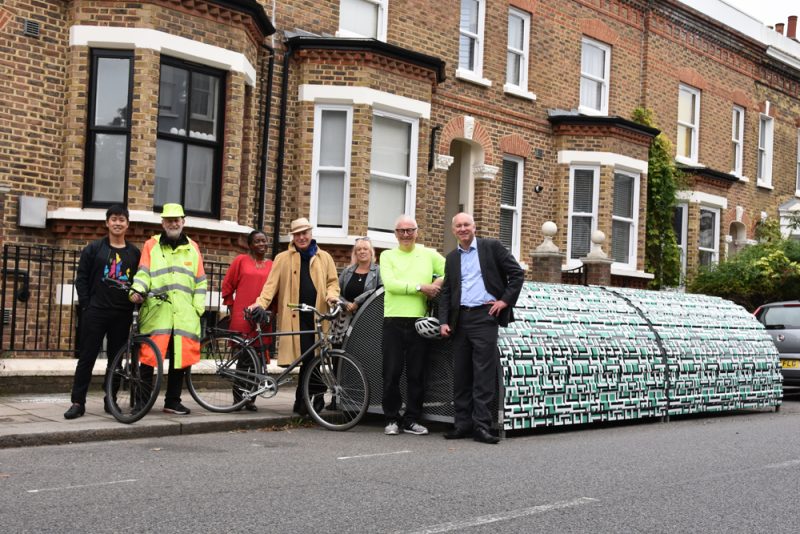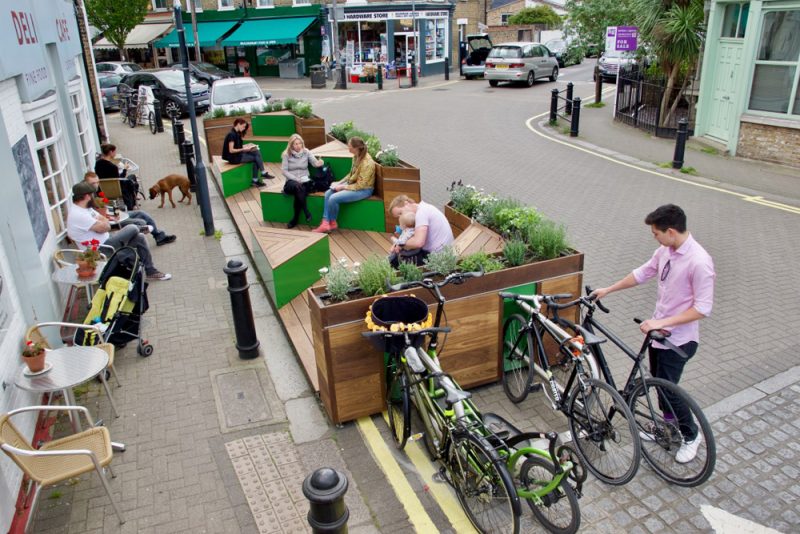 The Bikehangar is a core product of the unique Cycle Parking Rentals Scheme  where Cyclehoop install and manage secure on-street cycle parking for councils throughout the UK. This is the largest cycle parking network in the UK. To date, there are 9,850 spaces in their Bikehangars, Bikelockers and Cycle Hubs.
Other designs include the eye-catching Car Bike Port which turns one car parking space into parking for 10 bikes, sending a clear message that bikes are more space efficient than cars. The Public Bike Pumps have been installed across London since 2012 and have become a dependable resource for cyclists caught in a jam (check out their map here: www.cyclehoop.com/pumps/). The Modular Parklet (first installed in Hammersmith) won the Healthy Streets Award for Best Innovation in 2018.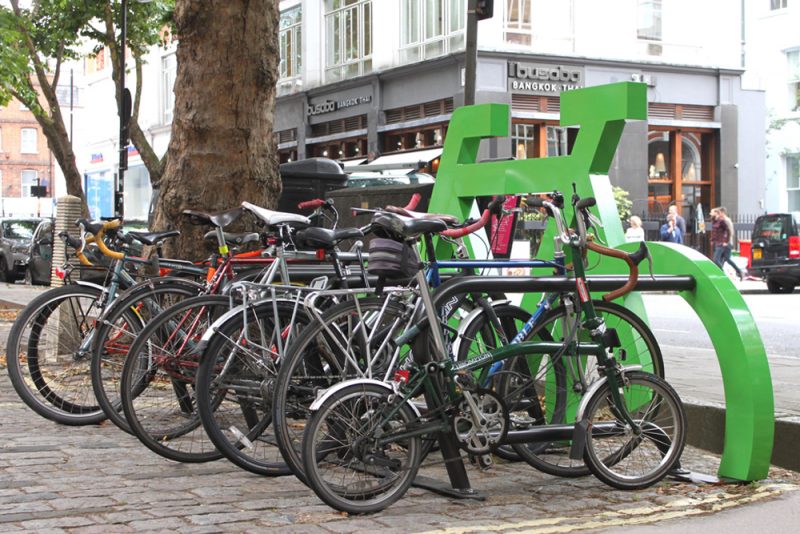 Cyclehoop have come a long way since their humble beginnings, growing from 1 guy operating from his garage to a 30 strong team of designers, project managers, installers and a customer service team. Reaching this 10-year milestone is an achievement in itself and demonstrates the increase in cycling as well as the continuing evolution of cycling infrastructure across the UK.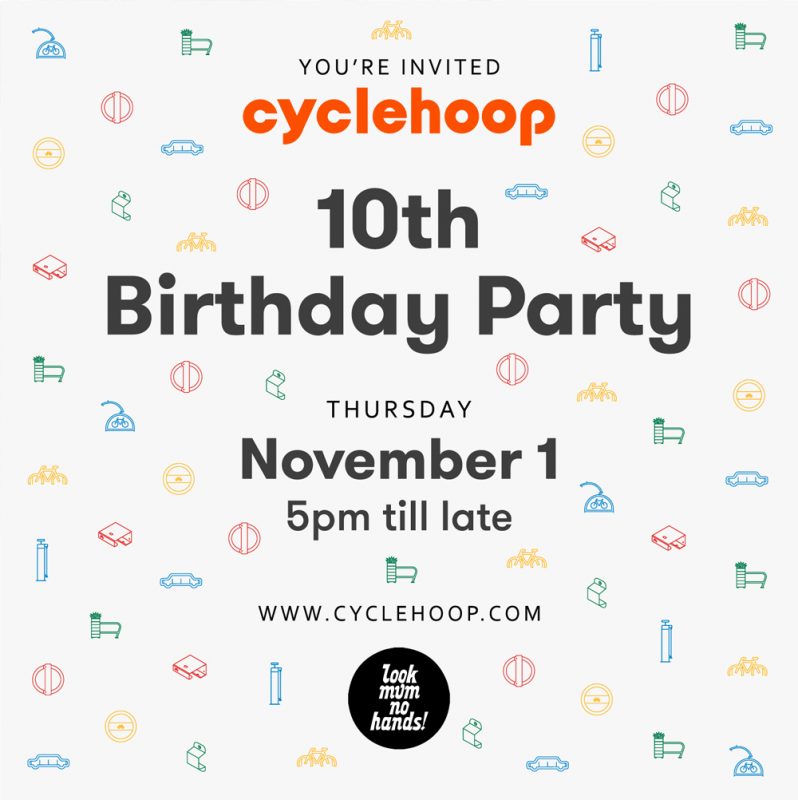 Cyclehoop will be celebrating their 10th Birthday at Look Mum No Hands, Old Street on Thursday the 1st of November. Register for tickets here: https://bit.ly/2P3tuvl