We are very proud to announce that you can now see Cyclehoop products on show in 'The Future' section of the Cycle Revolution exhibition, hosted at London's Design Museum. The Cycle Revolution exhibition celebrates the diversity of contemporary cycling in Britain from every day commuting to Olympic level competition and looks at where design and innovation may take the riders of the future.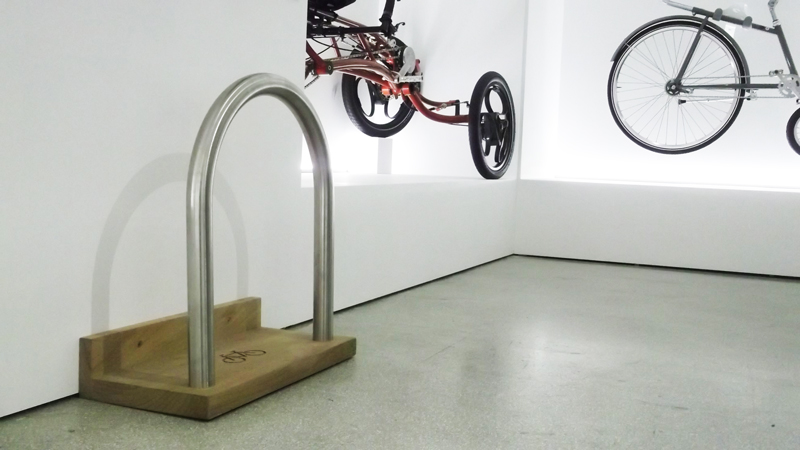 Made from stainless steel and ash, Cyclehoop's Home Bikestand can be free-standing or screwed in to a skirting board in a shared hallway
The Cyclehoop Bikeshelf and Home Bikestand have been chosen to feature in the exhibition due to their innovative and aesthetically pleasing design, versatility and simplicity.
Anthony Lau, MD of Cyclehoop said "It's a real honour to have our products exhibited alongside the likes of the world's most famous high performance bikes and paraphernalia, as well as other artisan bicycle creators and innovators. Cyclehoop are an organisation of cycling devotees so it feels fantastic to have such a meaningful endorsement of our work. Being selected to be part of the Design Museum's extraordinary exhibition is very reaffirming and feeds our passion to continue designing and producing innovative and interesting products."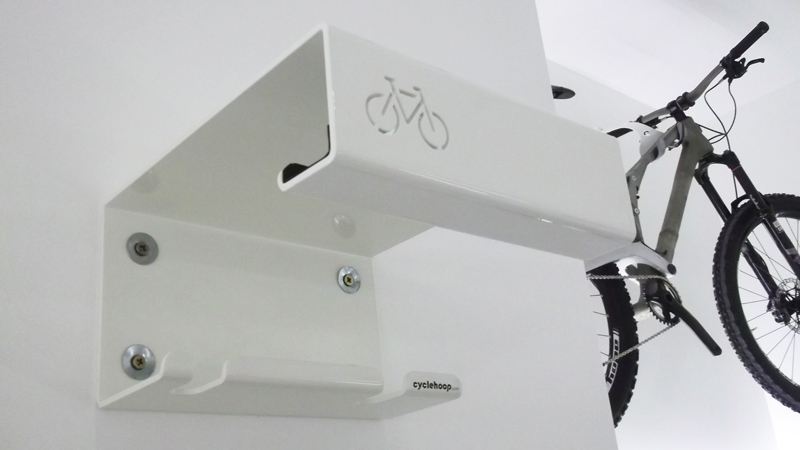 Cyclehoop's Bikeshelf is cut and folded from a single sheet of steel for maximum efficiency
The stylish home Bikeshelf comes in a range of colours to compliment the surroundings and is the ideal solution to storing bikes inside a home where outside space is limited. The Bikeshelf also allows for the display of books or other items one may wish to showcase along with the bicycle! A hook allows the user to hang a bag and bicycle lock. For extra security, the Bikeshelf even enables a bike to be locked to it.It is available to purchase from our online shop.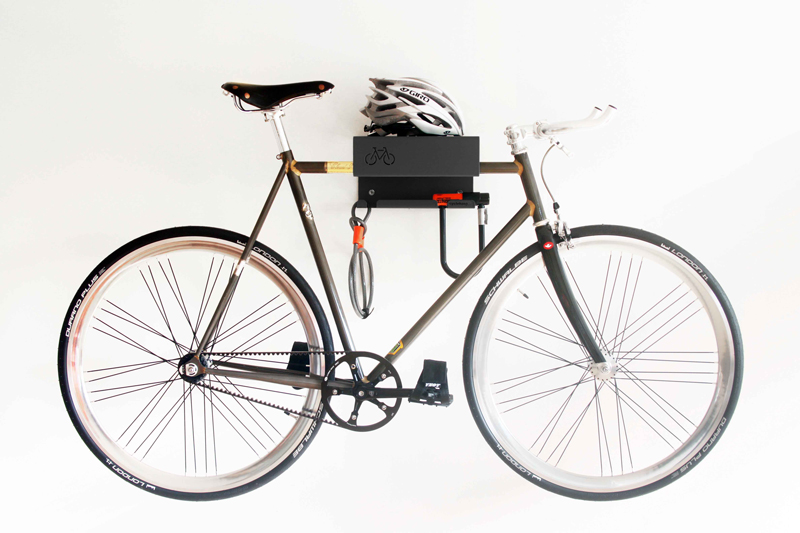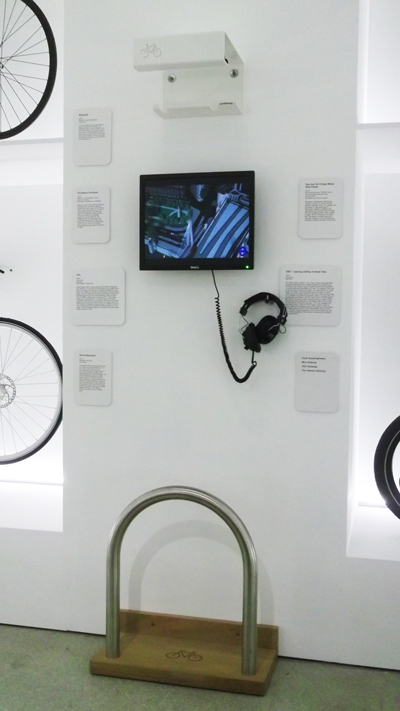 You can visit the Bikeshelf and Home Bikestand in The Future section of the exhibition